Culture
Gen X is the 'most stressed' generation alive but they're also the best at handling it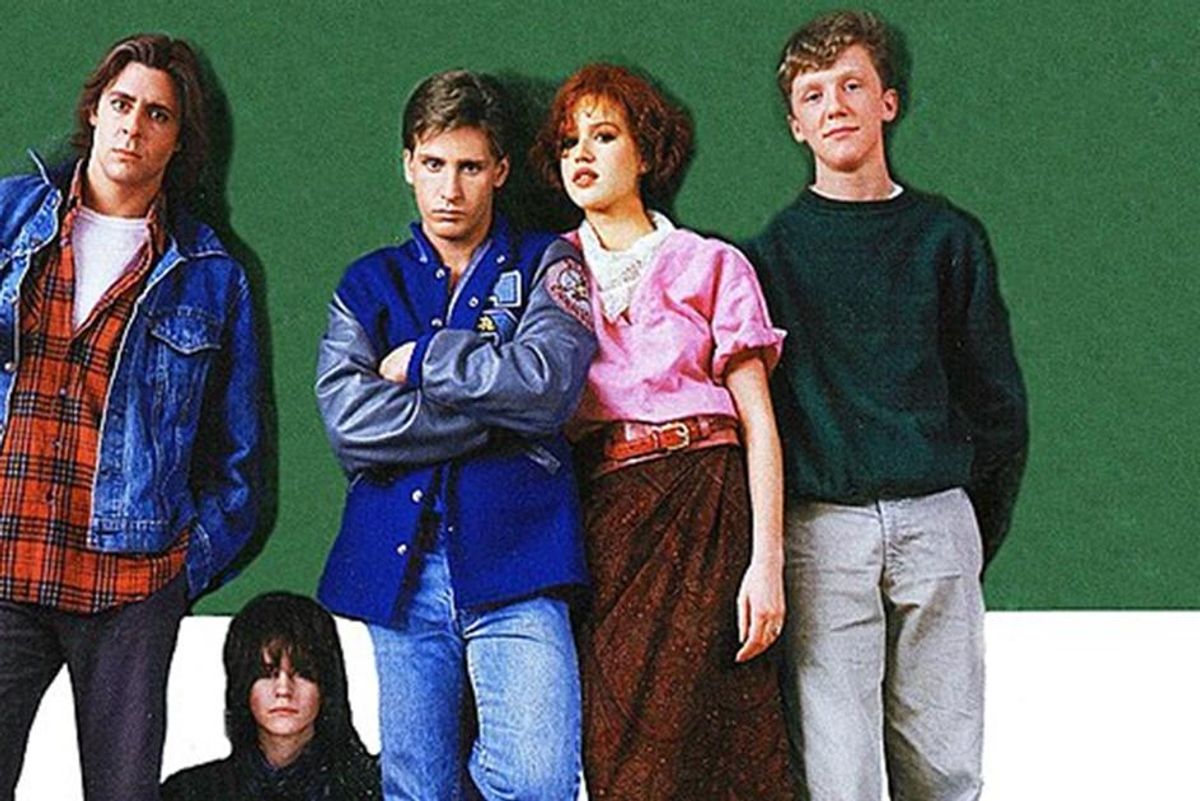 via Wikimedia Commons
Generation X, people born between 1965 and 1979, are America's goofy middle children sandwiched between the much larger Baby Boomer and Millennial generations. Gen X prides itself on being individualistic, nonconformists committed to a D.I.Y. ethic whether that means writing a punk 'zine or launching a tech start-up.

(If you just asked yourself "What's a 'zine?" you're clearly not a member of Gen X.)
It's a generation marked by an aloof cool where any personal slight can be written off with a "whatever" that's deathly afraid of taking anything too seriously. It's a generation that was so put off by the corporate, commercial culture of the '80s it rebelled by wearing second-hand clothes and ironically embracing low-brow '70s culture.
---
It's the generation of hip-hop, Tiger Woods, Quentin Tarrantino, the re-birth of punk rock, John Cusak movies, and Atari.

A big reason Gen X is so self-reliant is that it's the generation hardest hit by divorce. According to a 2004 marketing study it "went through its all-important, formative years as one of the least parented, least nurtured generations in U.S. history."
Gen X was the first generation that experienced both parents working outside the home. But, unfortunately, at the same time, childcare centers and afterschool programs had not yet emerged to a significant extent.
Now, the "Coolest Generation" finds itself somewhere between 42 and 56 and is hitting middle age. Unfortunately, that means it's now the most stressed generation in America. Although, in true Gen X fashion, many refuse to let anyone see they're stressed.
An extensive study by Penn State showed that stress began to hit Gen X sometime in the last decade. The 2012 study discovered that Gen X had an average stress level of 5.8 (out of ten) while Millennials (3.4) and Baby Boomers (4.4) were a lot calmer.

A study from earlier this month shows that the trend hasn't changed. In 2021, 22% of Gen Xers admitted to daily struggles with stress followed by Millenials (17%), Gen Z (14%), and Baby Boomers (8%).
A big reason for the stress is having to take care of multiple generations. Many Gen Xers have to care for their aging parents as well as their children who are just starting to make their way in the world.
Gen X may have aged its way into the most stressful part of its life, but things could be a lot worse. There's no group of people better equipped to deal with stress. When executives at Nike studied Gen X it found the generation's hallmarks are "flexibility," "innovation," and "adaptability." "They have developed strong survival skills and the ability to handle anything that comes their way," the study says.
Gen Xers may think that's just a bunch of corporate B.S. However, it's true. Gen X grew up during the AIDS epidemic, the end of the Cold War, the Challenger disaster, the late '80s and early '90s crime wave, 9/11, the Great Recession, COVID-19, and managed to survive after "My So-Called Life" was canceled.
We've survived tough times and we'll make it through these as well. Just got to follow the advice of Gen X's poet laureate, Tupac Shakur: "And it's crazy, it seems it'll never let up, but please, you got to keep your head up."
We can also look forward to grabbing a big box of popcorn and enjoying the massive Millennial meltdown that happens when they hit middle age. It's not going to be pretty.