Culture
Helen Mirren is 'flattered' to have been mistaken for Keanu Reeves' new girlfriend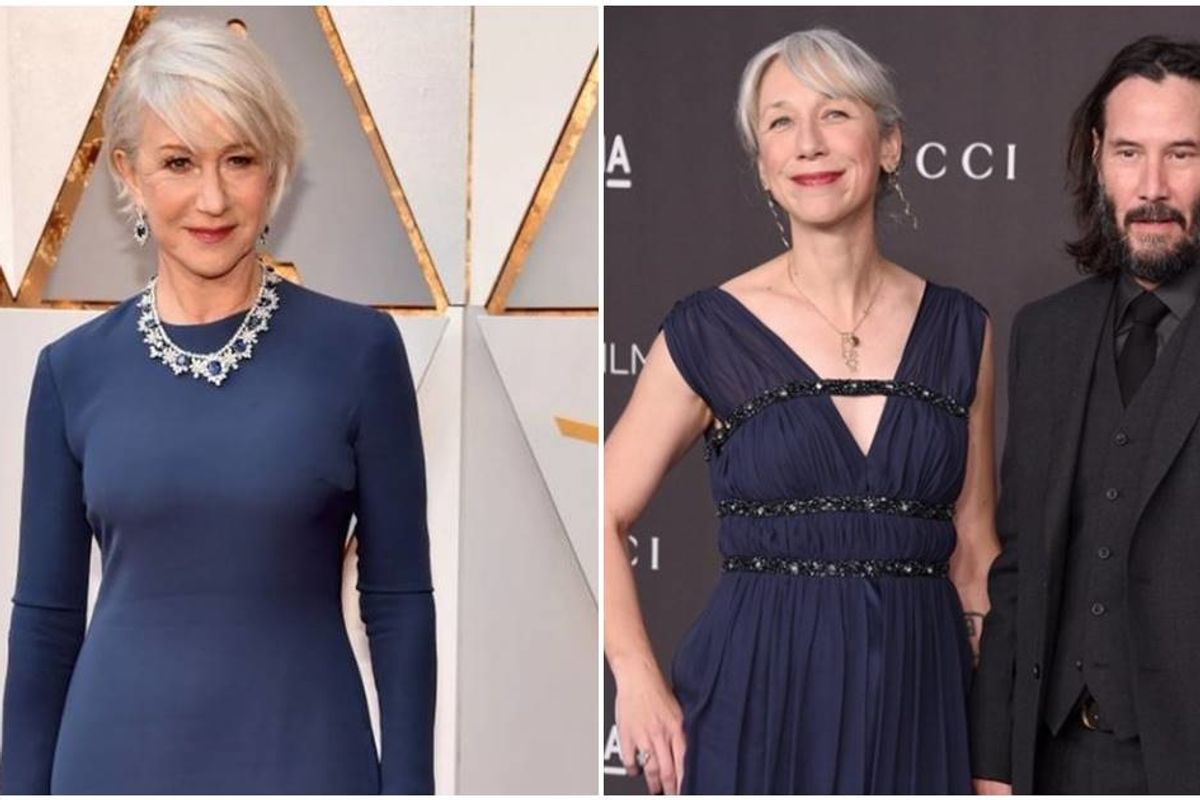 The internet was ablaze after notoriously private actor Keanu Reeves, 55, walked the red carpet at the LACMA Art + Film Gala on Saturday with his new girlfriend, artist Alexandra Grant, 46.

It was refreshing to see a man in Hollywood dating a woman who's age-appropriate. Older actors are notorious for being with women half their age.
---
Most recently, Dennis Quaid, 65, turned heads after announcing his engagement to Laura Savoie, 26.
People are also happy to see that Grant has no problems being seen in public with her natural, gray hair.

People magazine confirmed they are dating. "Keanu wants to openly share his life with her," a source told People. "He is extremely happy and grateful to have Alex in his life."

The couple are the co-founders of X Artists' Books, a publishing house that focuses on publishing "thoughtful, high-quality, artist-centered books that fit within and between genres."
People who are unfamiliar with Grant thought Reeves was dating actress Dame Hellen Mirren, 76 — a pairing that would have been a real rarity in Hollywood, an actor dating a woman 20 years his senior.
That probably hasn't happened since Burt Reynolds dated Dinah Shore dated back in the '70s.
Mirren was asked about the mix-up on Wednesday at the premiere of her new movie, "The Good Liar," in New York City.
"I saw that," Mirren said, according to ET Online. "That was very flattering on me, you know, because she's obviously lovely."
Although they aren't dating, Mirren said she knows Reeves because he worked with her husband of 22 years, Taylor Hackford, who directed him in 1997's "The Devil's Advocate."
"I do know Keanu very well. He did a film with my husband and he is just the most adorable, lovely person," Mirren said. "So she's a lucky girl and I'm sure that he's a lucky boy."