Heroes
96-year-old vet stuns Knicks fans with heartfelt version of the national anthem on Veterans Day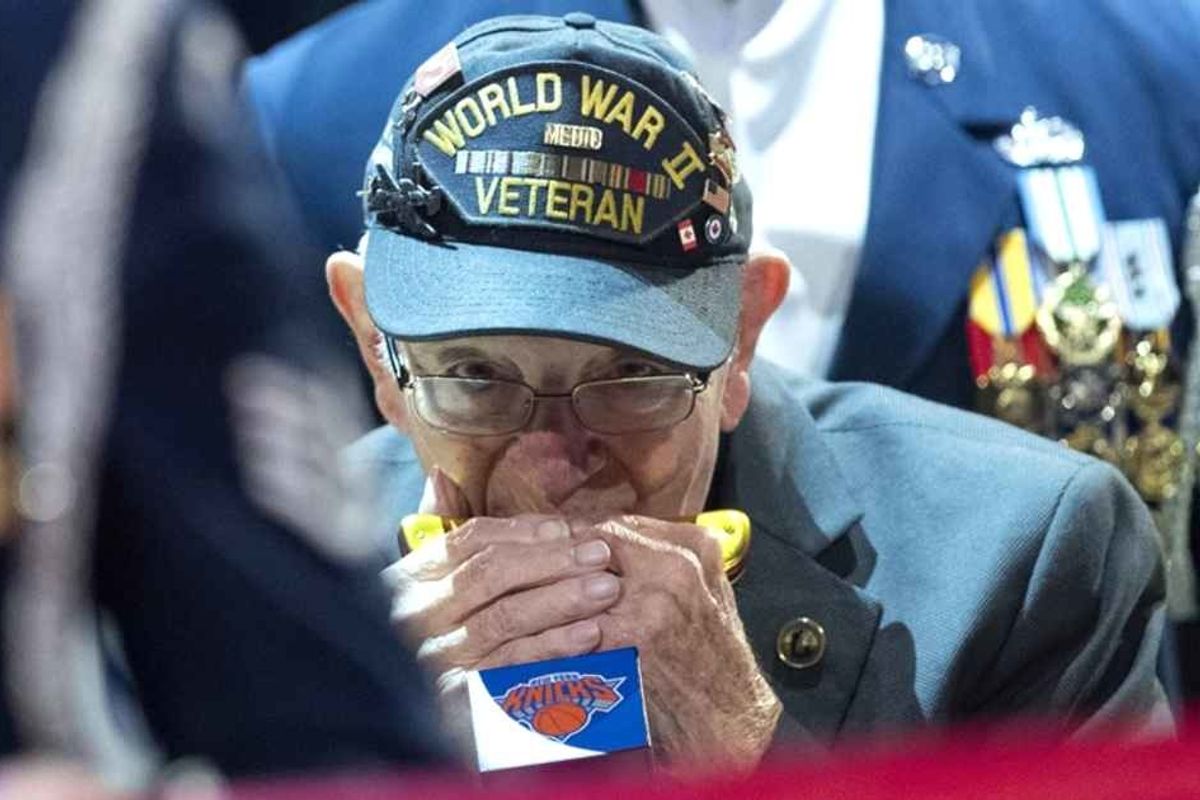 Madison Square Garden in New York City is known for having hosted some legendary performances. George Harrison's Concert for Bangladesh in '71, Billy Joel's 12 sellouts in '06, and Carmelo Anthony's 62 points in a 2014 victory against the Charlotte Bobcats, just to name a few.

But it's hard to imagine one person holding the legendary arena in the palm of their hand quite like Pete DuPré, better known as "Harmonica Pete," did on Veterans Day.
---
The 96-year-old World War II veteran played a bittersweet instrumental rendition of "The Star-Spangled Banner" before the New York Knicks tipped off against Cleveland Cavaliers on Sunday, November 11.
The crowd went wild for DuPré as he stood up from his wheelchair at center court, but quickly fell to a deafening silence as he played the first few notes of the national anthem.
The crowd erupted in thunderous applause as he hit the big "free" note at the end.
Here's a close-up version of the performance.
The Knicks tweeted another angle of the performance.
This wasn't DuPré's first performance in front of a large crowd.

He has played harmonica at a number of sports stadiums. Recently he played the national anthem before a Minnesota Vikings-Oakland Raiders game in September and before a U.S. women's national soccer team exhibition game against Mexico in May.
DuPré served as a medic in the United States Army 114th General Hospital Unit in Kidderminster, England for three years during World War II.

It's important for us to salute our World War II veterans while they are still around. The number of veterans from the conflict who are still alive is falling rapidly.
According to the U.S. Department of Veterans Affairs, 16 million Americans participated in World War II, under a million are alive today, and we lose around 340 a day, Forbes reports.
The last WWII veteran is expected to pass away in 2044.