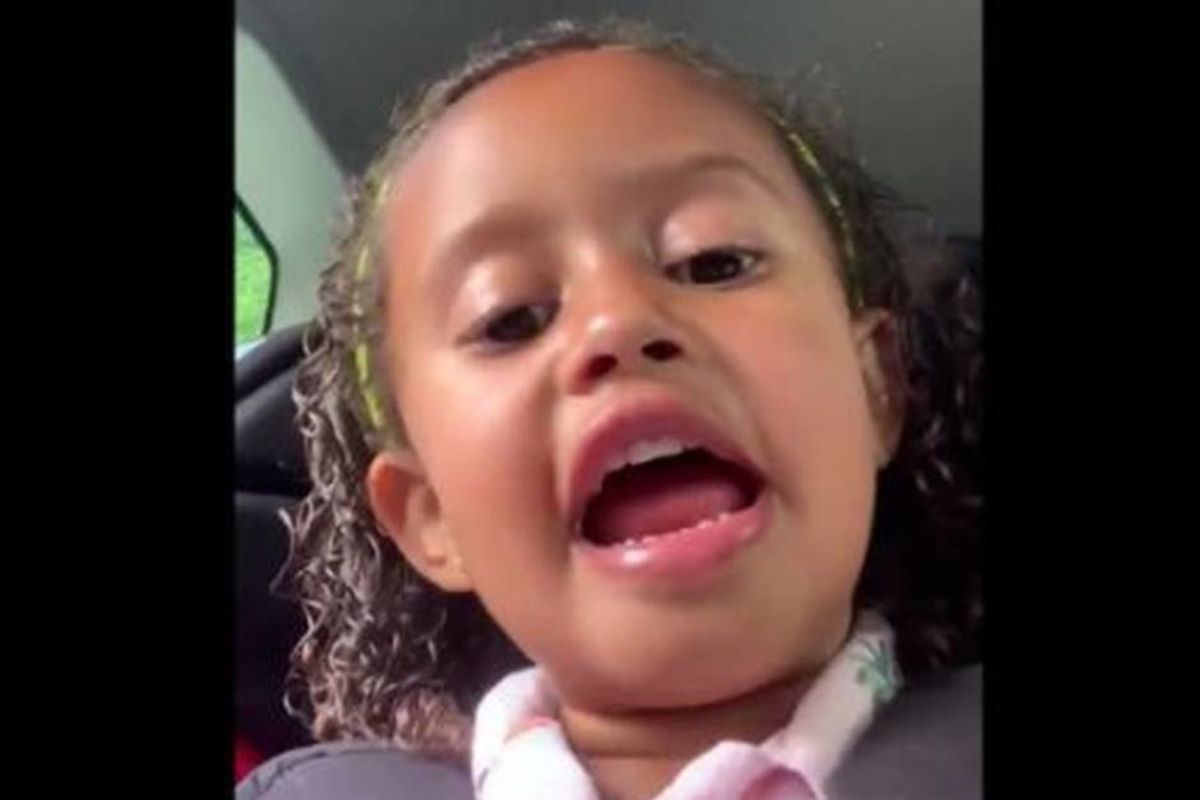 via Karen Carson in the Morning / Facebook
Four-year-old Delilah recently learned an important life lesson that all women come to realize at some point — a lot of men need to learn some manners before talking to a girl.
She was enjoying her time at a park in San Francisco when a boy started making animal noises to get her attention.
"We were at the track and a boy was trying to get me to go over and play and he was shouting, 'Caw, caw!'" she said. "But that's not how you win a girl over! You have to have manners and he was saying, 'Meow, meow.' Why was he doing that to a girl? And you don't call a girl over like that, OK guys?"
---
On her way home from the park, Delilah grabbed her mother's phone to tell the boys of the world to get their collective act together.
"That's not how you get a girl to get over there. You have to use your manners," Delilah explained. "Why would you do that to a girl? You don't call girls over like that. OK, guys?"