Family
Drew Barrymore explains why she opts for experiences instead of Christmas gifts for her kids
'I just feel like a better gift would be a life memory.'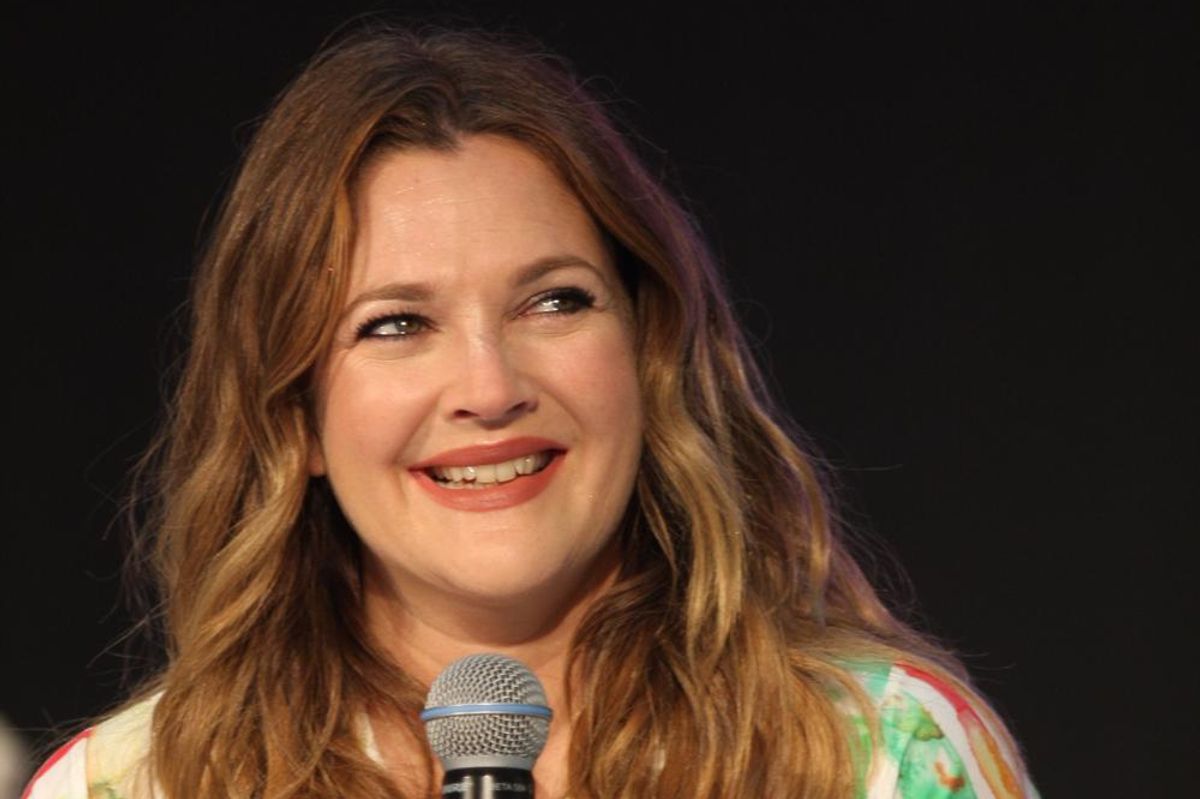 Christmas time is here again, and along with it can come the stress of purchasing gifts. This probably goes double for parents with young children. Whether it's the latest toy, tech or item of clothing, there's an overwhelming amount of stuff that people can be pressured to purchase to see faces of their loved ones light up.
However, actress and talk show host Drew Barrymore would argue that perhaps what's more important than physical gifts during the holiday season is creating lasting memories.
In an exclusive interview with
ET
, Barrymore shared a fairly unconventional Christmas tradition—rather than spotting Christmas gifts under the tree, her two daughters (Frankie, 8, and Olive, 10) go on a trip every year.
---
Barrymore admitted that at their age, not getting presents was a bit of a hard sell. But she continued to affirm the importance of her decision, telling them, "I think we'll remember the place and the photos and the experience and that's what I want to give you."
She also clarified with ET that "they get plenty of things throughout the year, so I'm not like some weird, strict, cold mom who's like, 'You don't get any gifts!' I just feel like a better gift would be a life memory. I'd rather invest [in that than in] a doll house or something. It all evens out and it's fine."
There's no rigidity in the plan—over the pandemic when travel restrictions were at an all-time high, Barrymore did offer Christmas gifts. And unprecedented global events notwithstanding, she still prefers to keep things open to change.
"[I try] to remember that one holiday won't be probably the same as one 10 years from now, that your life can dramatically change, and new people and new traditions can come into it," she said. "I like looking at the holidays through a comedic, realistic lens of, 'we're gonna have a lot of different holiday stories. What one do you want to keep going and build as a tradition?' Rather than, 'this is my tradition and I'm stuck in it.'"
Obviously, for many people, buying trips is even less financially feasible than buying presents. But the real point that's illuminated through this story is that focusing on experiences can be just as rewarding (and many times more rewarding) than getting stuff. The pressure to spend money during the holidays is real, but what's more important is making memories with the people who matter most. Especially in our modern world where everything moves at a mile a minute and carving out quality time is a difficult task. Luckily, that doesn't have to cost a penny.
Even people who are extensively wealthy are choosing to invest in Christmas differently. Recently a successful CEO made headlines for sharing that she only gives her children one gift each year, and uses the rest of the money to provide gifts to other kids who might go without a gift. Odds are, those kids will remember learning how to embody kindness and generosity long after the shiny newness of whatever gift they got has faded.
It can be hard to not feel as though Christmas gifts will somehow make the day feel more Hallmark Channel-worthy. But it's true that presence is a precious gift unto itself, and simply being there with loved ones might be all it takes to get that warm, fuzzy Christmas feeling.