Pop Culture
Dolly Parton credits humor as the key to 'never arguing' during her 56 year marriage
Dolly Parton and Carl Dean have a love story for the ages.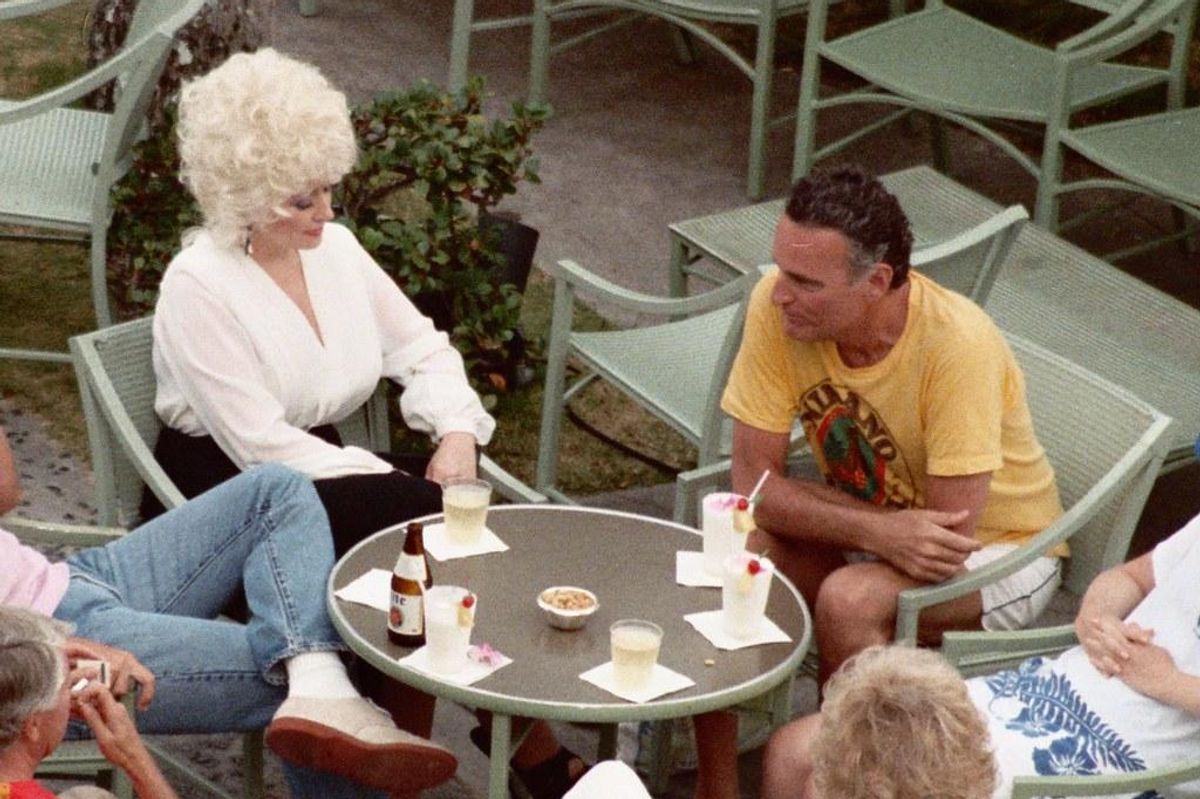 Dolly Parton's long lasting marriage with husband Carl Dean is about as famous as any of her greatest hits. As the story goes, one wholesome first date at a McDonald's led to tying the knot in 1964—and the two have been together ever since. Fifty-six years and counting.
Sure, perhaps Parton and Dean's compatibility is simply a one-in-a-million act of fate. But even if the stars did perfectly align to bring them together, odds are considerable effort was still required in order to help their relationship through the inevitable ups-and-downs of life.
So just what has been the secret sauce keeping that spark alive? In a word, humor.
---
In an interview with ET Canada, Parton credited their shared "warped sense of humor" to be the key to their long union. In fact, she considered it a saving grace for any couple.
"I think humor, honestly, is one of the best things when you're married like that," she told
ET Canada
. "Even if you have a problem, if you have a great sense of humor, if you say something you can't take back [you] usually have some crazy way of getting out of it."
Remaining playful with one another has allowed Parton and Dean to avoid disagreements turning into full blown fighting, which she shared in an exclusive interview with Hollywood Life was a rule she made with Dean years ago.
"Once you start [arguing], it can become a habit, and that just goes on. So, if there are times that things get a little tense, or we get a little sideways here and there, we just kind of walk off and come back later and make some joke," she shared with the outlet.
Parton's sentiments are echoed by renowned relationship experts John and Julie Gottman. The Gottmans have long touted the power of what they call "repair techniques," which are statements or actions made by either or both partners to "diffuse negativity and keep a conflict from escalating out of control."
The Gottman's dedicated years of research shows that the ability to quickly dissolve any conflict is the stand alone indicator as to the success of any marriage. In other words, conflict is inevitable, but what healthy couples have, whether they're entirely conscious of it or not, is the ability to repair after conflict, and repair quickly. Hence why these techniques are called the "secret weapon" of emotionally connected couples.
Humor, aka a "willingness to turn toward another's sense of silliness," is considered to be a particularly potent repair technique. Which makes sense—think about how just one funny cat video can quickly brighten our day and soften those hard edges. In a similar sense, when our partner suddenly makes us laugh, suddenly we realize that maybe there doesn't need to be an all out war regarding whose turn it is to empty out the dishwasher.
Of course, humor can
backfire
when it comes from an insincere or condescending place, but when used mindfully it can help remind us that our partners are not our enemies. Quite the opposite in fact—they're meant to share this wild and crazy roller coaster of a life with us.
So, take it from psychologists, or the "I Will Always Love You" singer herself—when it comes to a relationship that stands the test of time, laughter can be the best medicine.