popular
Dog with 2 legs gets wheelchair built out of Legos by 12-year-old boy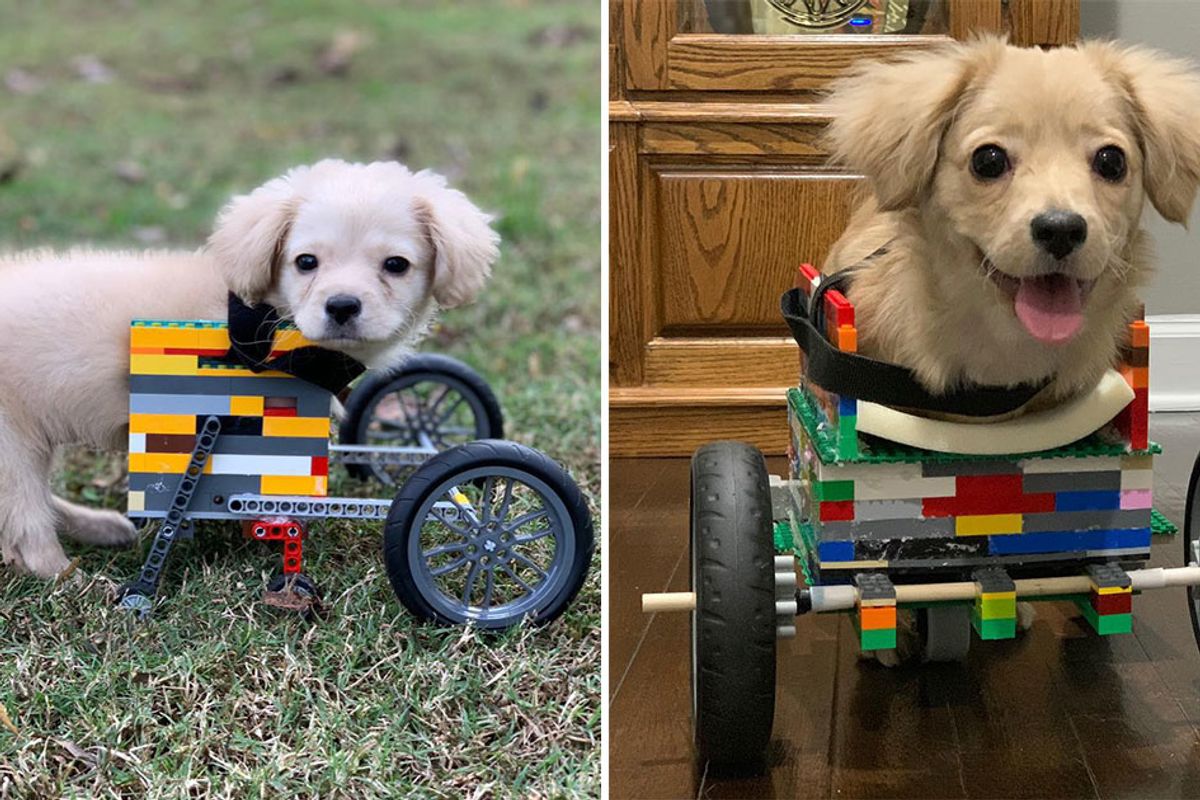 A disabled dog with no front legs can now run and play thanks to a 12-year-old volunteer at an animal shelter who built her a wheelchair out of Legos.
One-year-old Gracie was dumped at a veterinary clinic when she was a baby. She was covered in maggots and was missing hair under her eyes and on her feet and tail. She was also missing her two front legs due to a birth defect.
The vet reached out to a local rescue called Mostly Mutts Animal Rescue, in Kennesaw, Georgia, who took Gracie in to help her find a new home. The Turley family, who runs the shelter, loved Gracie so much, they decided to adopt her for themselves.
Gracie loves to play with her fur siblings, including a dog who is paralyzed in his hind legs and likes to pull her around, and on who has three legs. While Gracie can get around OK on her own two hind legs, her mom, Tammy, was worried about her getting injured so they enlisted the help of Dylan, 12, a volunteer at the shelter.
Amazing Gracie Intro- 12 year old builds LEGO wheelchair for 2 legged puppywww.youtube.com
---
Because Gracie was still a puppy and would continue to grow, she needed a wheelchair that could adapt. So Dylan built one using Legos that Gracie could be velcroed into.
"The first couple of times, it took her a minutes to figure it out, but we ended up getting little pieces of hot dog and when she smelled those, she took off," Tammy told The Dodo.
Gracie quickly outgrew the first chair, so Dylan built her a second one that was designed to lift her up more. But they realized she needed one with bigger wheels, so he made a third version.
Gracie is now one year old and is done growing, so she was able to get fitted for a proper chair that will last so she can continue chasing balls and zooming around with her siblings.