Culture
Recently discovered sketches underneath a Leonardo da Vinci painting give us insight into his process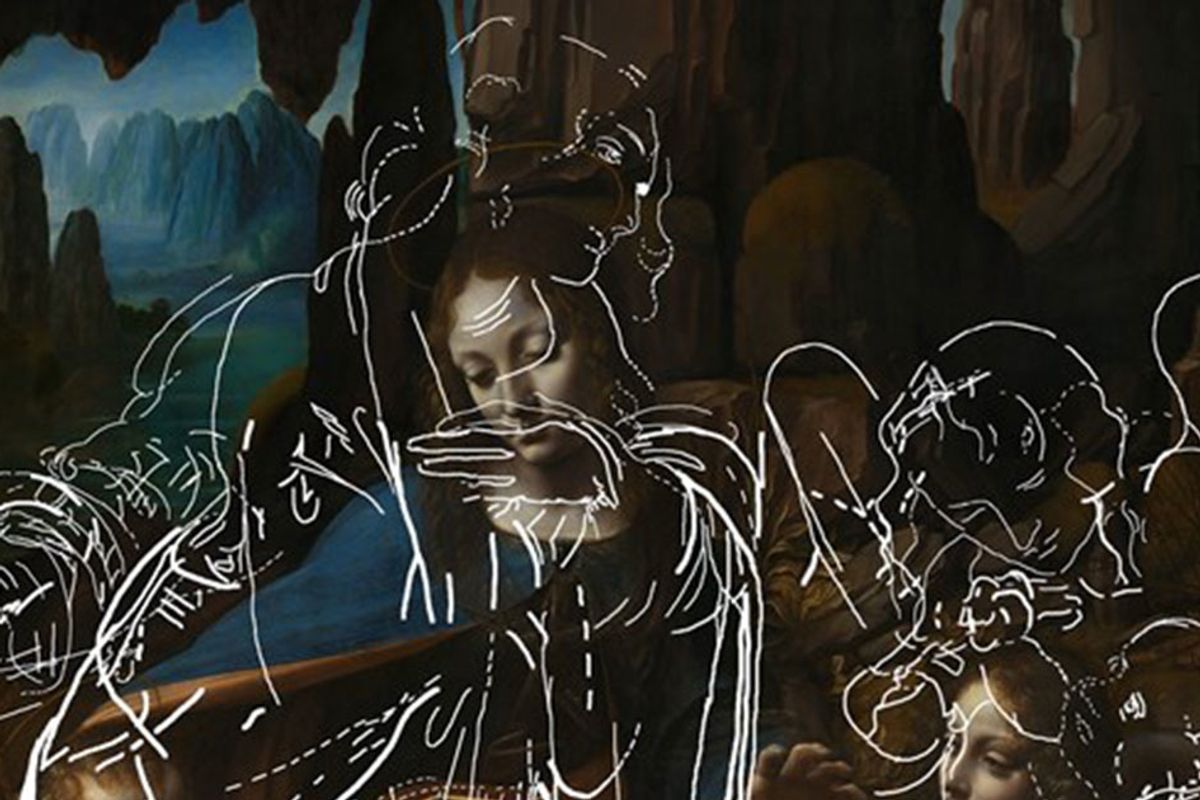 National Gallery
Getting to peek inside a great artist's process is fascinating. If we had a time machine, we'd be able to pick the brains of ancient artists who produced the work we now study in art history and gain insight into their technique. While can't go back and have a chat with Leonardo Da Vinci, we can still understand how he worked thanks to a discovery hiding within one of his works.
A scientific analysis of Da Vinci's paintings, "The Virgin of the Rocks," is giving us a glimpse inside the Italian Renaissance master's process. There are a series of sketches and hand prints underneath the finished product, which tells us he didn't get it right on the first try.
The painting has been around for over 500 years, and it is speculated that it was created between the early 1490s and 1508. "The Virgin of the Rocks" was painted for a church in Milan, but now rests in London's National Gallery. The museum will feature the recently discovered drawings in a new exhibit called Leonardo: Experience a Masterpiece, which will open in late 2019.
---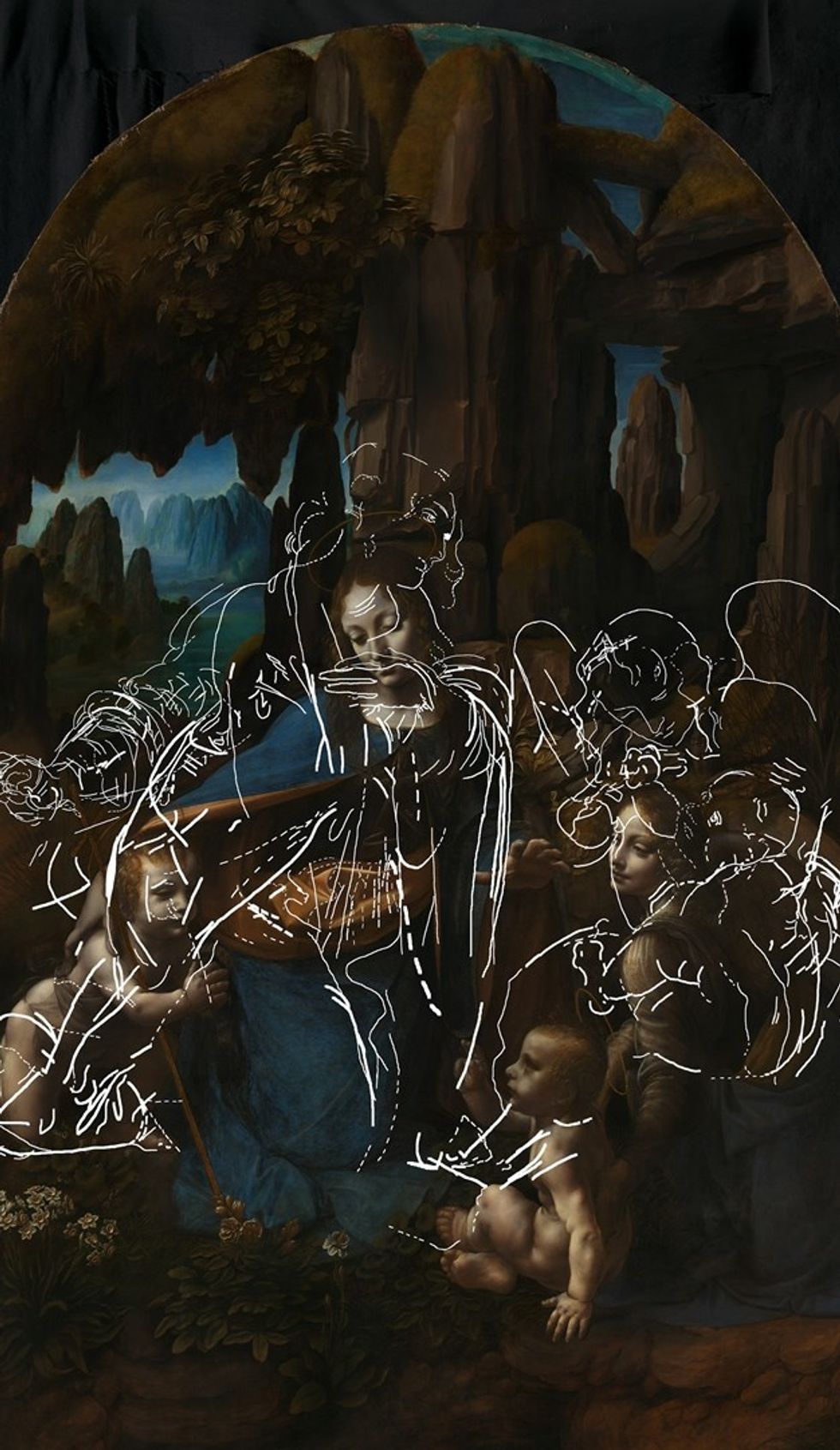 The painting depicts the Virgin Mary and Baby Jesus sitting with the infant John the Baptist and an angel in a rocky location. The sketches suggest that Da Vinci had a more traditional adoration scene in mind when he began the painting. "In the abandoned composition both figures are positioned higher up, while the angel, facing out, is looking down on the Infant Christ with what appears to be a much tighter embrace," the London National Gallery explained in a press release. The angle of the Infant Christ's head was changed, and some of the angel's curly hair was removed. There were also hand prints where either da Vinci or an assistant patted down paint on the canvas.
The underdrawings might have gone undiscovered if it wasn't for the magic of science. "These new images were found because the drawings were made in a material that contained some zinc, so it could be seen in the macro x-ray fluorescence (MA-XRF) maps showing where this chemical element was present, and also through new infrared and hyperspectral imaging," the gallery explained.
Da Vinci might have birthed some of the most famous paintings in history, including the Mona Lisa, but he didn't plop out perfection like it was nothing. The sketches show that the artist achieved his final product through trial and error. It takes a lot of work to get it just right.
So if you don't get something right the first time, don't sweat it. Leonardo da Vinci wasn't perfect, either.