Most Shared
Van Gogh's paintings come to life at this incredible art museum. Come take a tour.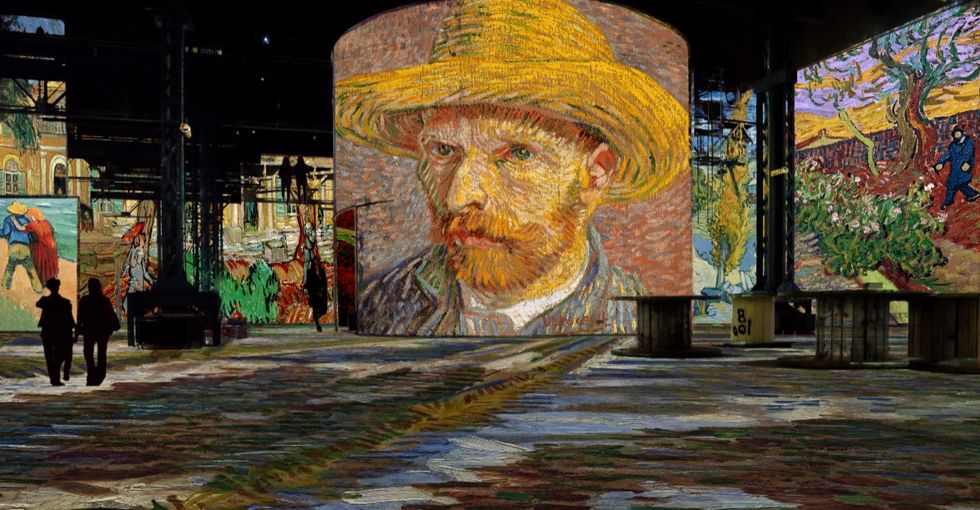 Do you remember your last trip to an art museum?
If we're talking typical art museum, you probably walked around an expansive but sterile space, looked at some pretty paintings from a respectful distance, then went to the gift shop to buy a magnet of one of those paintings for your fridge. Okay, I may be personalizing that last part a bit, but you get what I'm saying. On the whole, a day at an art museum can be lovely, but it's often not terribly memorable.
Perhaps that's one reason why museum attendance has been steadily declining across the United States since the early 2000s, especially among the younger demographic. Another might be that, since technology satisfies most of our entertainment whims in the comfort of our homes, it takes something truly extraordinary to motivate us to leave them.
---
But what if you could literally step into a painting and experience it all around you a la "Mary Poppins"? Something like that would surely be worth the trek.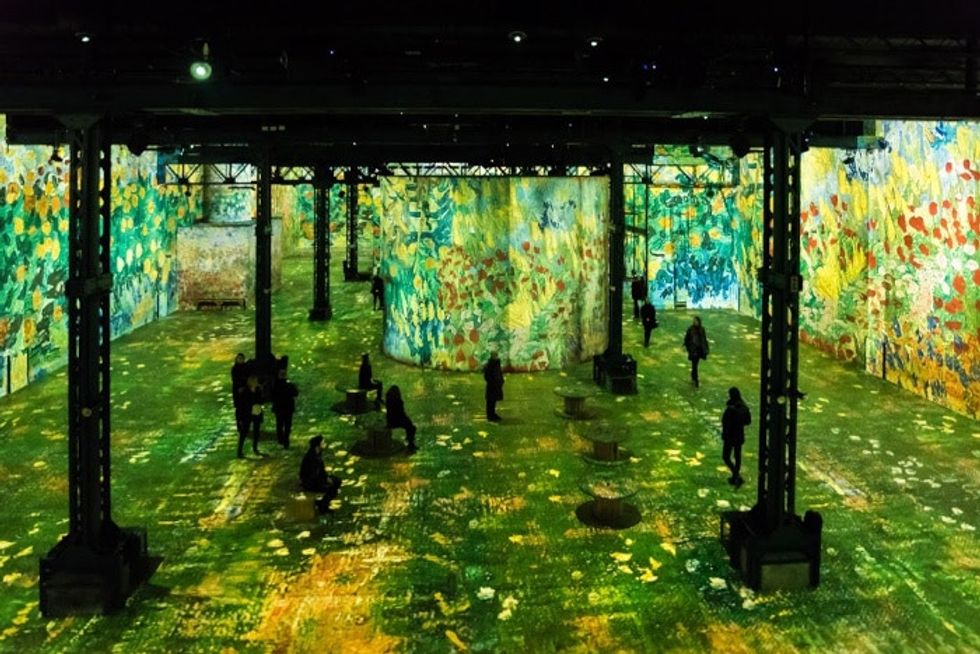 The Van Gogh exhibit at The Carrières de Lumières Workshop of Lights. Photo via E. Spiller/Culturespaces. Used with permission.
That's exactly what The Carrières de Lumières, an art center in the south of France, is offering as part of a new series of art installations it's doing in collaboration with Culturespaces.
The exhibition, called Atelier des Lumières or "Workshop of Lights," takes the art of well-known artists and styles and creates a totally immersive experience by blanketing the space's 75,000 square feet and 50 foot-hight walls with it.
Right now, and through January 5th, 2020, you can wander through the mesmerizing, and often chaotic world of Vincent Van Gogh.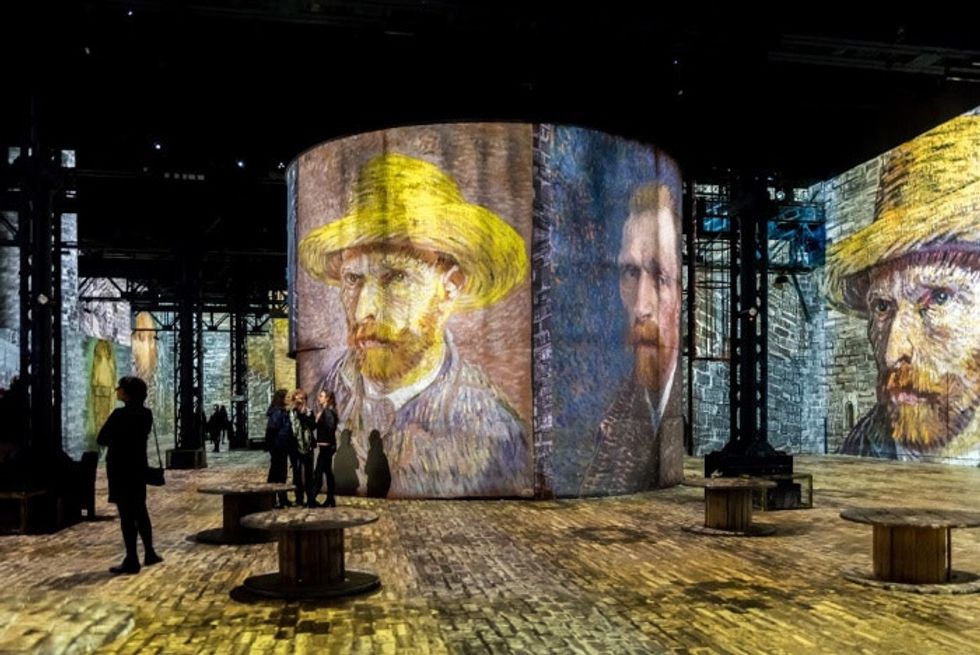 Photo via Culturespaces/E. Spiller.
When patrons enter the space, they go on a journey through the different stages of Van Gogh's creative life, which anyone who's seen his work before knows varied significantly.  "The immersive exhibition evokes Van Gogh's inordinate, chaotic and poetic inner world and emphasizes a permanent dialogue between shadow and light," the press release for the exhibit notes.
At this exhibit, you can actually walk through his "Wheatfield with Crows" and see the wind rustling the stalks.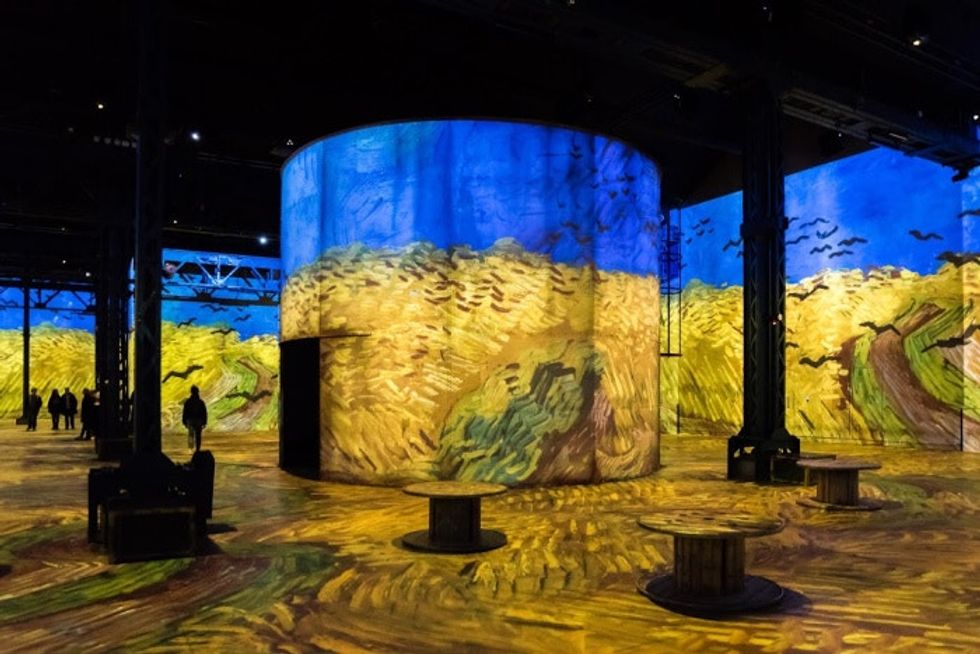 Photo via Culturespaces/E. Spiller.
Or watch his "Almond Blossoms" rustling in the trees.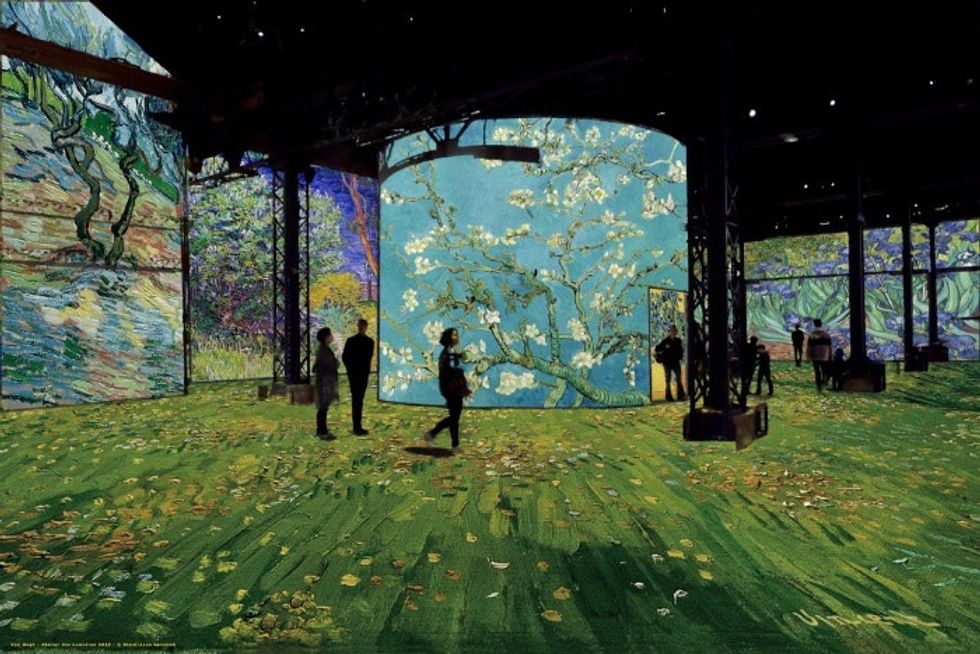 Photo via Gianfranco Iannuzzi/Culturespaces.
Then follow them as they blow off into the wind.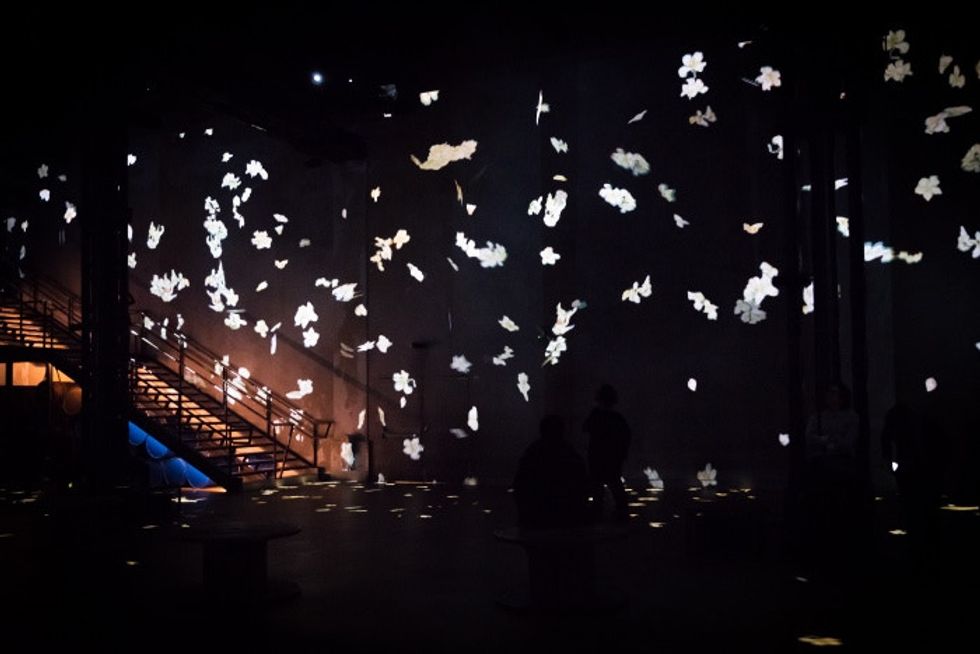 Photo via Culturespaces/E. Spiller.
You can be totally enveloped by his "Irises."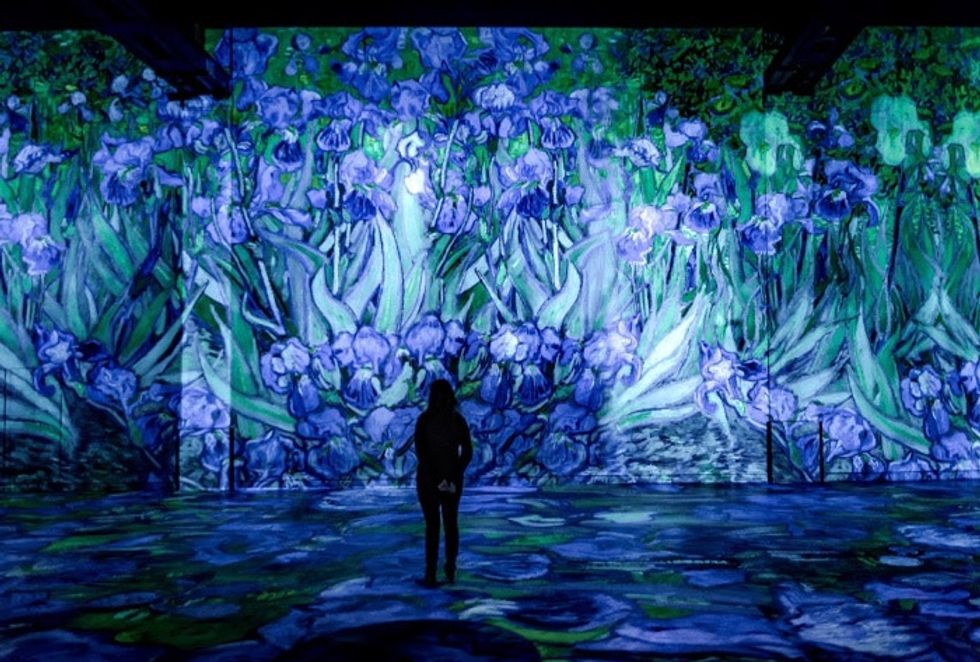 Photo via Culturespaces/E. Spiller.
And stroll past actual lapping waters in his "Starry Night Under the Rhone."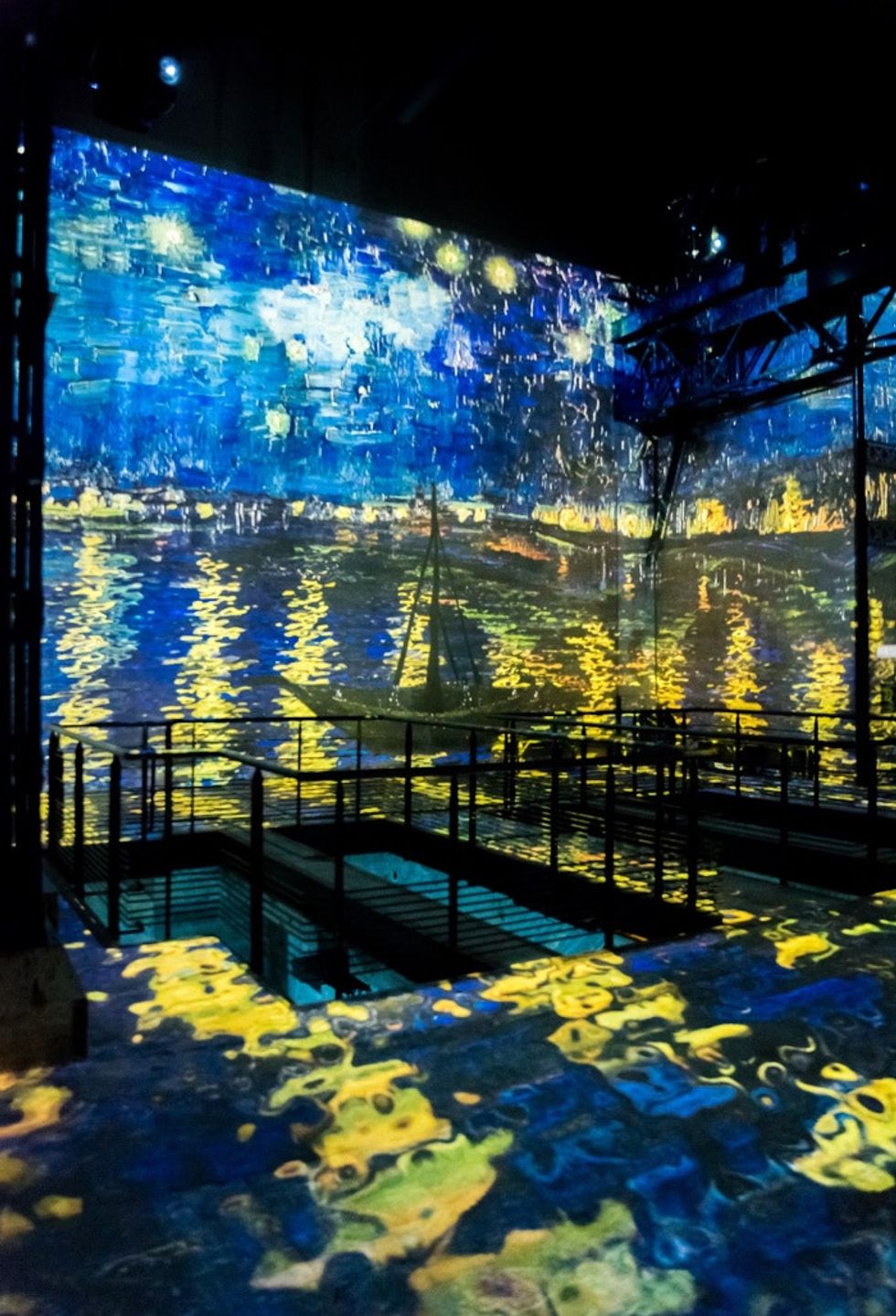 Photo via Culturespaces/E. Spiller.
Don't worry, his most famous "Starry Night" is there, too. In fact, it's the star of the show.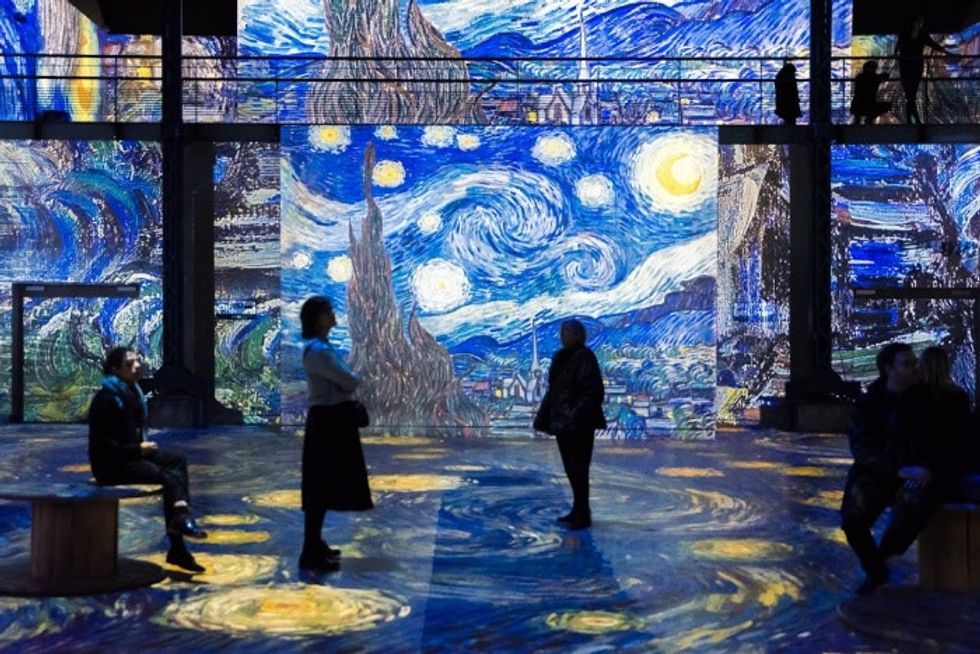 Photo via Culturespaces/E. Spiller.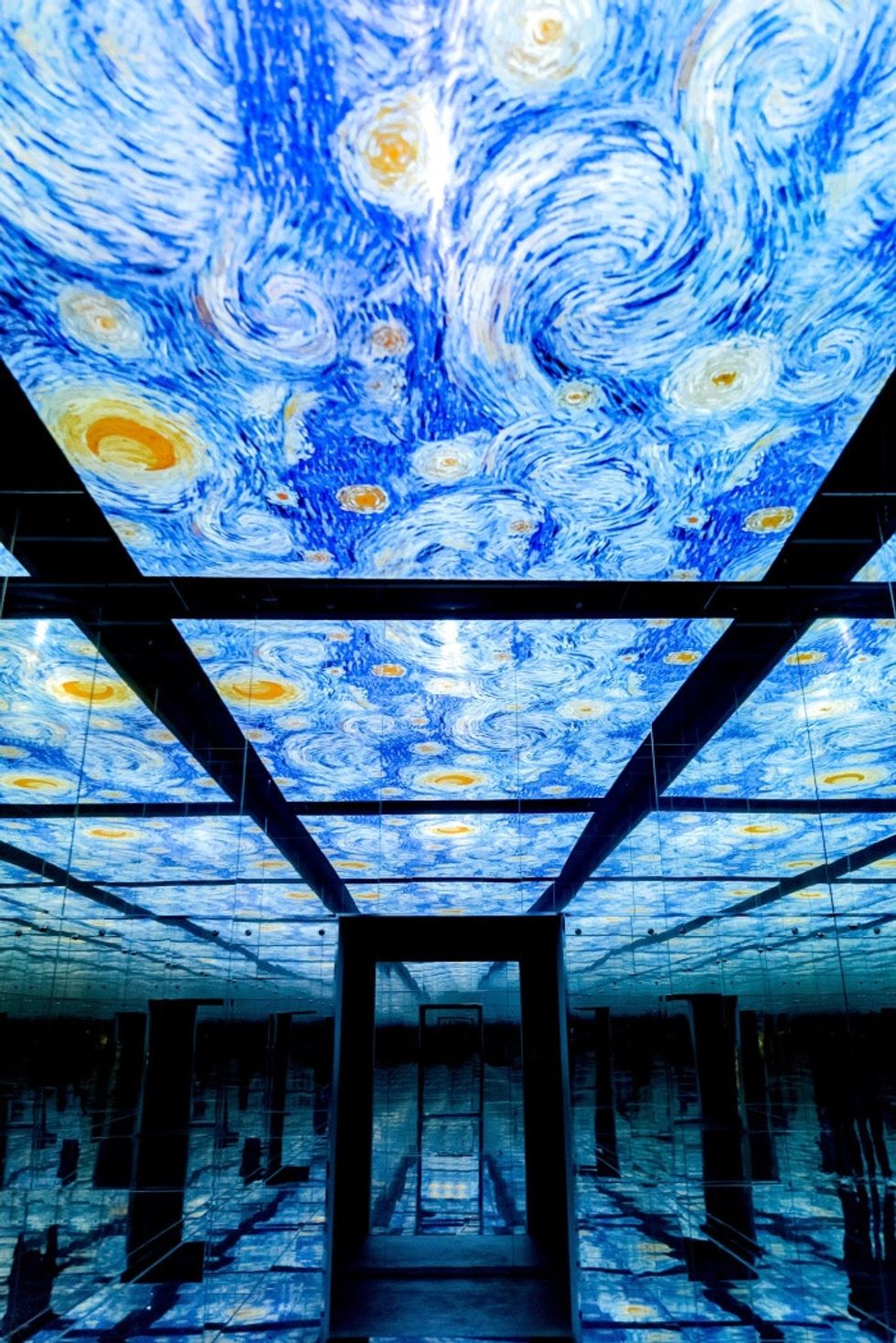 Photo via Culturespaces/E. Spiller.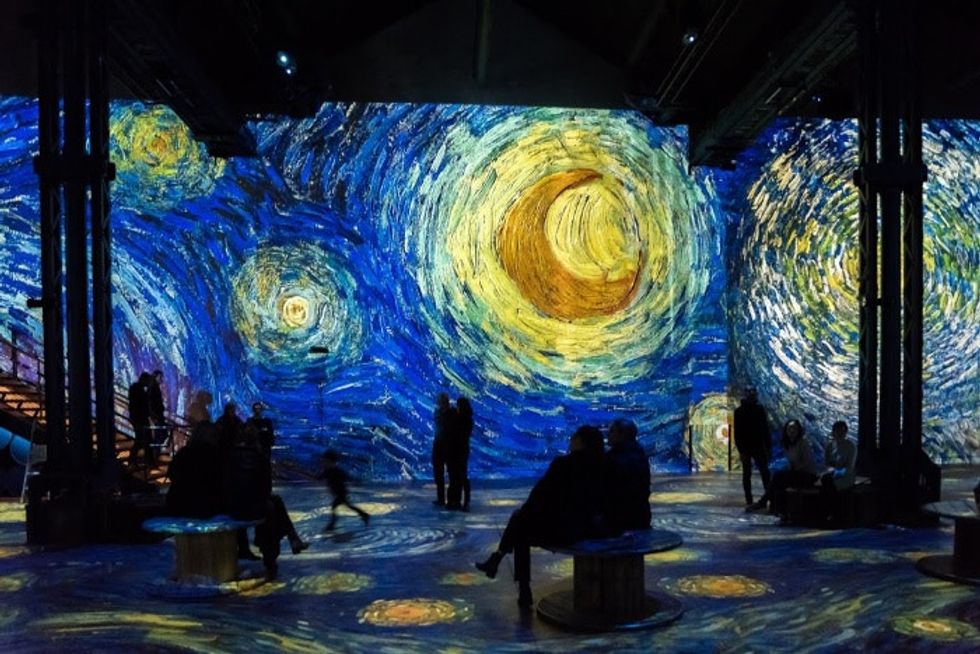 Photo via Culturespaces/E. Spiller.
If all that wasn't cool enough, the exhibit also has an incredible musical component that takes the experience to a whole other level.
You're basically getting a trip to an unforgettable museum and a trip to the symphony all at once. You'd be hard-pressed to find a more culture-filled experience.
Now while you do have to book a flight to the south of France to witness this immersive exhibit, based on the praise from patrons who've already visited, it's well worth the trip. Plus you'll be in Provence afterwards which isn't too shabby a place to spend a few days.
However, if you (understandably) can't swing an international trip, there are plenty of awesome interactive exhibits and museums you can check out in the states instead. Here are just a few:
Visual art can take on so many different forms, and, thanks to technology and innovation, artists today are busting through the limitations of previous generations. If you step outside your comfort zone and support them, the experience will no doubt leave a lasting impact and remind you that some things are worth leaving the house for.