Cities
Cab driver takes drunk passenger who refused to wear a mask directly to the police station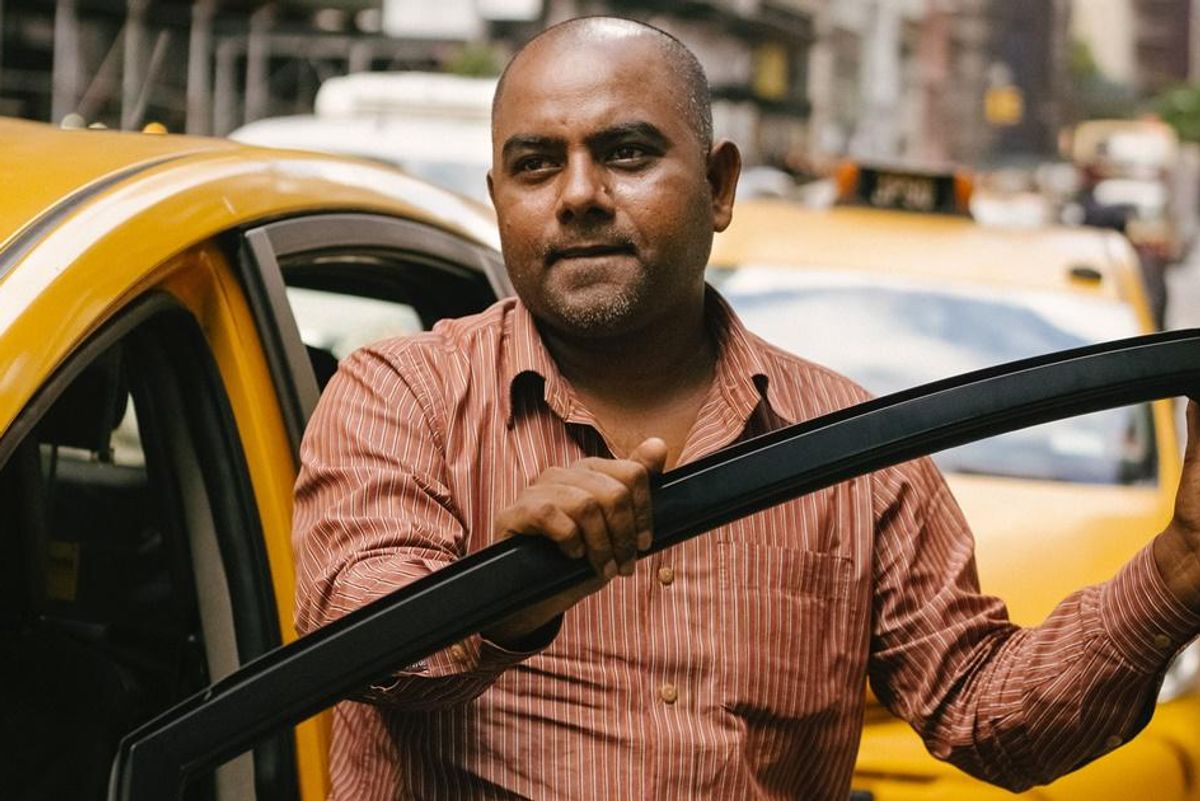 via Pexels
A belligerent anti-masker in Victoria, British Columbia started 2021 nearly $700 poorer for forgetting the number one rule of riding in a cab: the driver is always in charge.

On New Year's Day at 1 am, a cab driver picked up the man who was clearly intoxicated and refused to wear a mask. The drunk guy also put his hands in the driver's face while he was operating the vehicle.
While refusing to wear a mask and to social distance in any location is dangerous, the drunk passenger was being especially terrible because COVID-19 is more likely to be spread in the confined, indoor space of a cab.
---
"When you are in a confined environment, there is a risk of airborne infection, especially in ride-sharing trips that take just 15 to 20 minutes," Varghese Mathai, PhD, assistant professor at the University of Massachusetts Amherst, tells Verywell.
The drunk guy didn't just put the cab driver in danger but future passengers as well. Studies show that COVID-19 can live on metal for up to five days and on plastics for two to three. How many people could he have infected by spreading the virus inside of the cab?
The cab driver knew he had to get rid of this passenger, but instead of dropping him off at the nearest street corner or driving him home, he plotted the perfect revenge.

The driver decided to change course and head towards the nearest police station.
What was the passenger going to do about it? Jump out of a moving vehicle?
But before arriving at the station, the driver called 911 and made sure the police knew they were on their way so they could throw the book at the passenger when he arrived.

According to the Victoria Police Department, the driver called 911 to report that a passenger was "belligerently refusing the driver's requests for the passenger to adhere" to the province's Covid-19 Related Measures Act guidelines (CRMA).
According to the province's guidelines, when using a cab or a ride-hailing service, passengers must "as much as possible, avoid physical contact with passengers." They are also required to social distance and wear a face covering.
When the driver arrived at police headquarters, officers were there waiting for the passenger's arrival. However, the belligerent man refused to get out of the cab. So the officers removed him forcefully and placed him into custody.

The man was charged with three counts, abusive or belligerent behavior, failure to wear a face covering, and failure to comply with the direction of an officer. The fines totaled up to $690 CAD ($542 USD).
The man was also cited for public intoxication.
The next morning he probably woke up and realized that was the most expensive cab ride he ever took.