popular
Barack Obama reminds you it's time to get your mail-in ballot. Here's how to do it.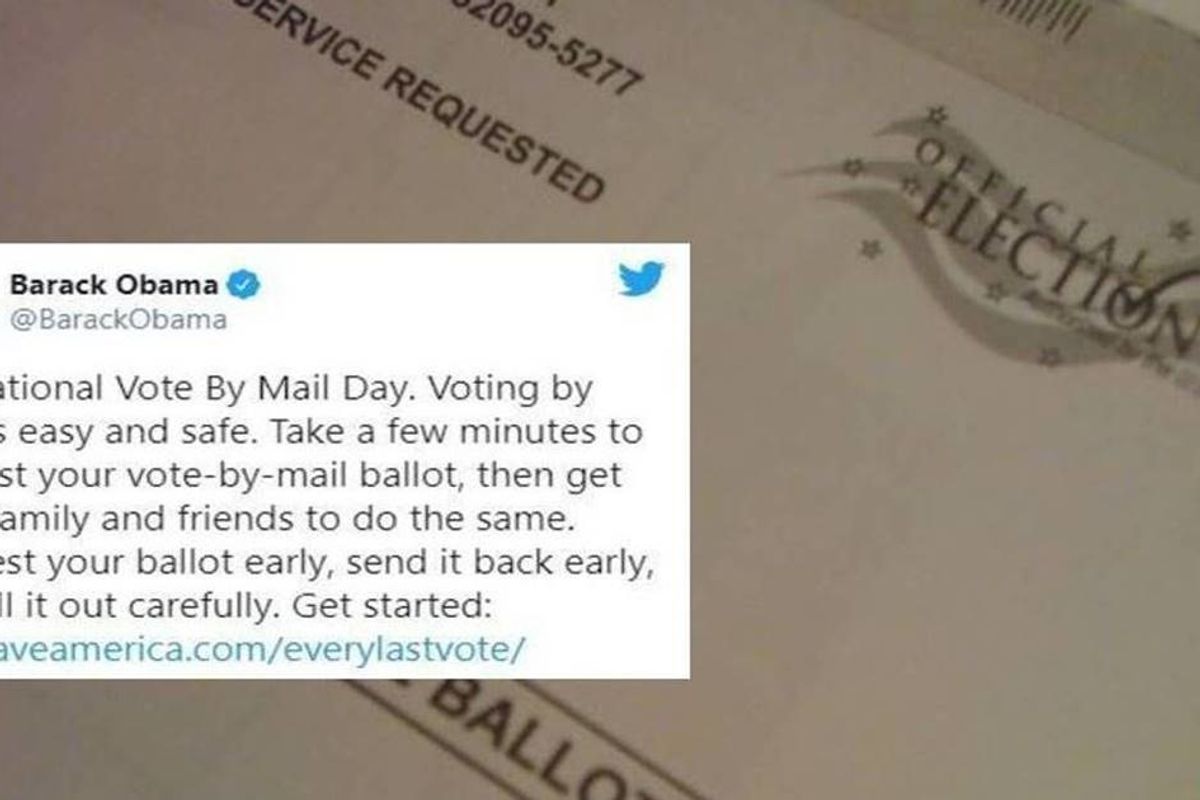 The 2020 presidential election is less than 100 days away and the COVID-19 pandemic is showing no signs of slowing. So more Americans are saying that they're going to vote by mail this election to avoid the lines.

(It's also a great way to avoid voter suppression.)
A recent poll found that 35% of voters say they will be voting by mail in he upcoming election, a significant increase from the 24% who voted by mail in 2016.
Democrats are at least 30% more likely to say they will be voting by mail than Republicans, a trend that has led to President Trump to cast doubt over the legitimacy of mail-in-ballots by claiming, "Mail ballots, they cheat."
---
While Trump tries to suppress the vote, Barack Obama is reminding people throughout the country to "Request your ballot early, send it back early," on Twitter. His tweet also came with a graphic displaying the deadlines for requesting a mail-in ballot by state.
He also shared a link where people can request one by entering their address.
It's National Vote By Mail Day. Voting by mail is easy and safe. Take a few minutes to request your vote-by-mail ba… https://t.co/UhTTlT3Rdc

— Barack Obama (@Barack Obama) 1595953695.0