Pop Culture
Angela Lansbury, icon of the stage and screen, dies at 96. Fans celebrate her life online.
Lansbury nabbed her first Oscar nom at only 19 years old.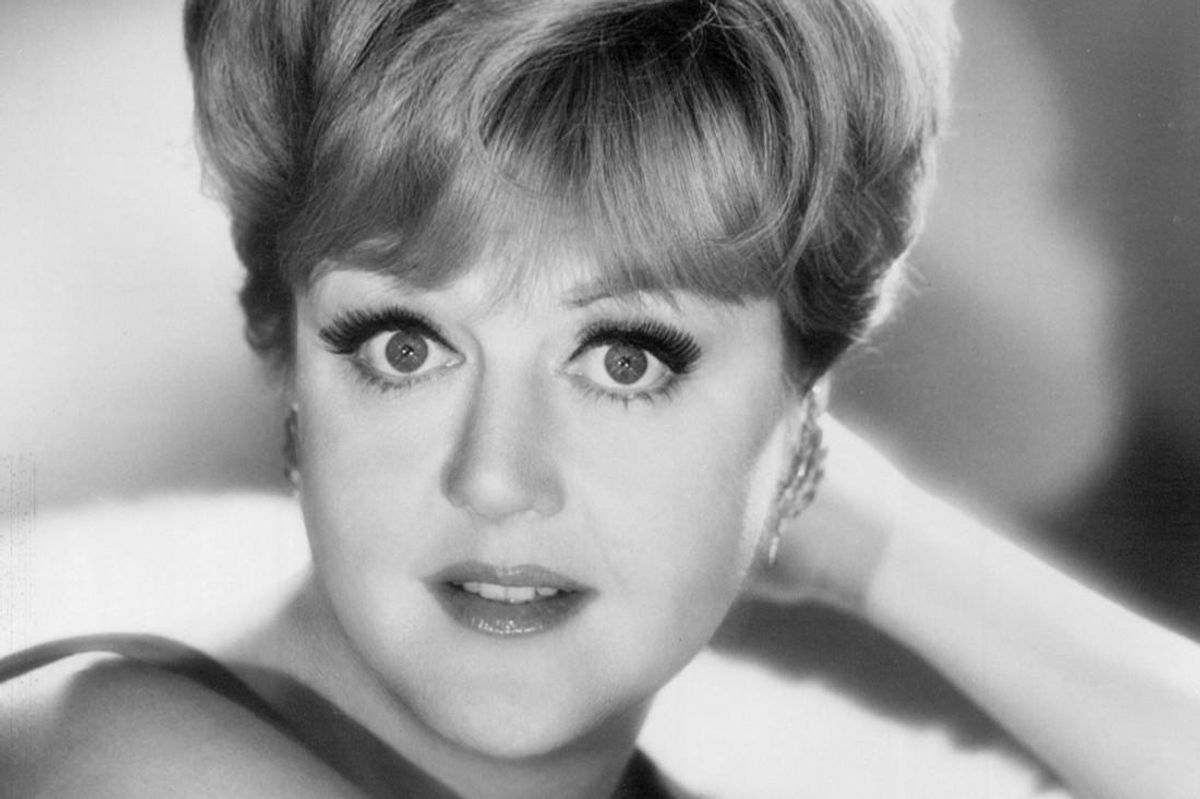 For many, Dame Angela Lansbury represented a once-in-lifetime combination of talent, grace and charm.
Whether she played a singing teapot, a baker-slash-murderess or a book-writing, crime-solving sleuth, the London-born actress with one of the world's most beloved voices delivered lasting, iconic roles that stayed in people's hearts.
On Tuesday, October 11, 2022, "just five days shy of her 97th birthday," Lansbury's family announced that she "died peacefully in her sleep at home in Los Angeles."
We lost another amazing woman and talent - Dame Angela Lansbury. Your talent and career were an inspiration to the world. Rest in peace, dearest Angela. ❤️ pic.twitter.com/phv7D6SVFB
— Sean Hayes (@SeanHayes) October 11, 2022
Though it is sad to see her go, her long life of gracing the stage and screen is certainly worth celebrating, and her legacy will not be forgotten.
---
As a former theater kid, I'd be remiss not to fawn over her Tony awarding winning performance in "Sweeney Todd: The Demon Barber of Fleet Street" as Nellie Lovett, the devilish pie maker who comes up with a plot to make cost-efficient pastries using the meat of murder victims—priests, in particular.
Performing on the stage well into her late 80s, Lansbury racked up a total of six Tonys during her illustrious career, including best actress in a musical wins for "Mame" in 1966, "Dear World" in 1969 and "Gypsy" in 1975, and a Lifetime Achievement Award in May 2022.
Of course, Lansbury delighted audiences across all mediums and generations as a notable character actress, playing roles that leaned either toward warm and maternal or deliciously eccentric.
Her list of television and movie credits is overwhelmingly extensive—at only 19 years old, she received a best supporting actress Oscar nom for her role of Nancy, a young yet conniving maid in the 1944 thriller "Gaslight." This was Lansbury's very first film role and was perhaps way ahead of its time, considering the way we now use the term "gaslighting" fairly regularly.
"Gaslight" was released in 1944.

The film is about a man manipulating his wife into believing she is going insane.

And it was the debut film of 19 year old Angela Lansbury. RIP…
pic.twitter.com/o6XFQVo7KC

— Rex Chapman🏇🏼 (@RexChapman) October 11, 2022
Lansbury then received another nom for her third movie a year later, "The Picture of Dorian Gray" (1945), in which she played a singer who's heartbroken by the title character. She starred alongside her mother Moyna MacGill, because yes, talent does run in the family.
Lansbury was rewarded with her final Oscar nom for her role as a manipulative mother in the Cold War classic "The Manchurian Candidate" (1962).
In 1991, Lansbury lent her Cockney accent and endearing singing voice to Disney's "Beauty and the Beast," playing the role of the sweet and nurturing Mrs. Potts. Even years after the movie's debut, Lansbury was still able to captivate audiences with her rendition of the film's lead tune.
Rest In Peace, Angela Lansbury… pic.twitter.com/HQruGJ2nVC

— Rex Chapman🏇🏼 (@RexChapman) October 11, 2022
Though she always delivered memorable performances, Lansbury's role of mystery writer and amateur detective Jessica Fletcher in the 1982 series "Murder She Wrote" was history making. The show was an unexpected hit and ran for 12 seasons, ushering in a new era of television featuring women as the series lead.
"Mostly, I've played very spectacular bitches," Lansbury said according to The Hollywood Reporter. "What appealed to me about Jessica Fletcher is that I could do what I do best and have little chance to play — a sincere, down-to-earth woman."
Following the news of her passing, fans flocked to social media to pay their respects, sharing some of their favorite clips and photos, along with words of appreciation.
Rest in peace, Angela Lansbury. Truly one of the greatest, most versatile actresses to have ever lived. She made us laugh, she made us sob, she chilled our blood, and every single time she did it with such ease and excellence. She defined the essence of being a legend. ❤️❤️❤️❤️❤️ pic.twitter.com/pVxmLphydM

— 𝖇𝖔𝕺𝖔𝕺𝖔𝕺𝖒𝖆𝖘 👻 (@cinema_gay) October 11, 2022
RIP Angela Lansbury. This is what stardom means, especially in the theater: she provided the most fabulous, irreplaceable joy. She was beloved as a person and an actress, and managed to be approachable, glamorous and heartbreaking. She'll be missed, celebrated and adored pic.twitter.com/8HVhQRFv4C

— Paul Rudnick (@PaulRudnickNY) October 11, 2022
rest in peace, the absolute legend and superstar, dame angela lansbury. you were the hero of so many of my childhood memories. your pioneering work and outstanding talent will always be remembered and treasured ♥️ pic.twitter.com/2rNl0CIOgW

— sophia ✨ (@musicallaneous) October 11, 2022
Where do you even begin with Angela Lansbury?

Five Tony Awards, an Olivier, three Emmys, an Oscar nom, a Damehood.

She was one of the greatest cinematic villains of the '60s, the ultimate icon of cozy mystery, a legend of theater who did Sondheim, Shakespeare, Coward... pic.twitter.com/GC3uVXPGNU

— Kayleigh Donaldson (@Ceilidhann) October 11, 2022
Below is a clip of Lansbury singing "Bosom Buddies" in 1987 with close friend and fellow legend Bea Arthur.
Angela Lansbury was one of the greats. Here's hoping her old close friend Bea Arthur is waiting for her in heaven with a stiff drink. RIP. pic.twitter.com/fIWJMxH8B7

— Gregory Ellwood - VOTE - The Playlist 🎬 (@TheGregoryE) October 11, 2022
"It's interesting to note that Angela Lansbury and Bea Arthur—both in their 60s—were at the apex of their TV stardom here, headlining two of the biggest hits of the decade," one person noted. "'Murder, She Wrote' was #4 [and] 'The Golden Girls' was #5 in the Nielsen top 10 for the 1986-87 season."
Angela Lansbury was the hero of so many lovers of the stage and silver screen with pioneering work that has shaped our culture forever. Her talent will always be treasured.
Rest in peace, you absolute legend.