More
A woman captured an epic, 90-minute parking standoff that anyone from L.A. will totally understand.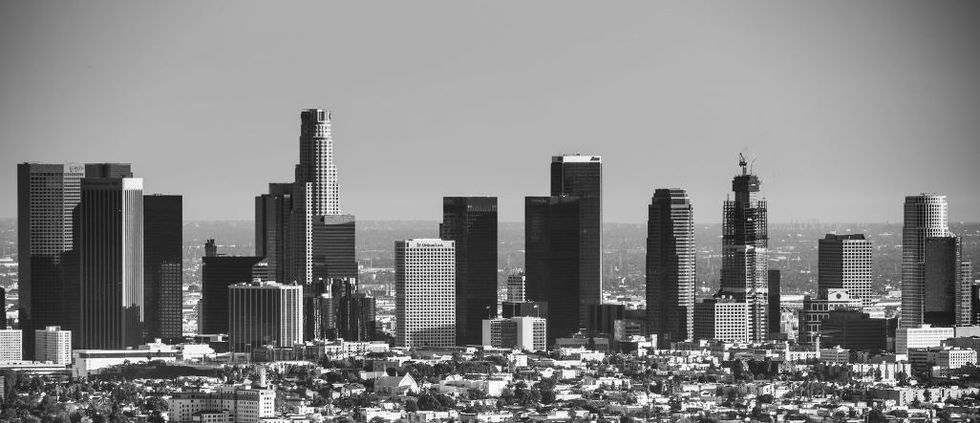 L.A. people have a reputation for being a bit more laid back than people in other major cities. And why not? The weather is great, the weed is legal, and now it's one of the safest big cities in America.
But when we get in our cars everything goes out the window. To survive in L.A. traffic you have to be alert, cunning, and not give a flying f**k about anyone or anything. As Axl Rose once said, "Welcome to the jungle baby, you're gonna die."
On the streets of L.A. everything is personal.
---
Although the following standoff between two drivers seems like two people being utterly childish over a parking spot, if you're from L.A. you'll get it.
The hunt for a good parking spot can be maddening, and once you claim your spot with your blinker, nobody better encroach on your territory.
It all started in L.A.'s Koreatown, the mid point between downtown and Hollywood. A black car drove past an open spot and tried to reverse into it, but a silver car pulled up behind to prevent the black car from backing in.
This stared a standoff that would go on for 90 minutes. Thankfully, this battle of the wills was caught on video by Twitter user chicken tikka mariah.
It all began at 6:35 pm, the tail end of rush hour.
6:40 pm: The hazard lights go on.
6:46 pm: Nobody's budging.
6:48: The standoff has forced cars attempting to pass to drive into oncoming traffic.
6:53: Even though a spot has opened across the street, these guys ain't budging. It stopped being about parking a long time ago.
7:08: Even though they're being honked at, the combatants won't budge. This is a game of will.
7:16: The symphony of horns blow louder.
7:19: The stalemate continues.
7:28: The sun has set on the City of Angeles, but these two aren't moving.
7:30: We've hit the hour mark. Don't these people have families?
7:30-ish: The Prius in front of the black car pulls out, revealing an open spot. The black car pulls in.
7:30-ish: The silver car pulls in behind the black car.
7:30-ish: The cars turn off their hazard lights, but no one is getting out of their car. This isn't over folks.
7:30-ish: Even though they have spots, no one is getting out. Are they afraid there will be a fight?
7:51: For 20 minutes both drivers haven't left their cars.
7:50-ish: Chicken tikka mariah questions her role in the fight.
7:50-ish: The driver in the silver car exits, ending this existential game of chicken.
Chicken tikka marsha left a note on the silver car asking for both sides of the story.
"Your resistance is inspiring," she wrote. "Thank you for an hour & a half of entertainment. I'll never forget you. I hope you and black car can be friends after this. — A Koreatown neighbor."
She also left her contact info so she can get the inside scoop.
She then wrote a letter to the victor, black car.
Three days later, chicken tikka mariah revealed a twist.