Culture
A white guy, a Black guy, and a pretty blonde all tried to steal a bike. Here's how the public reacted.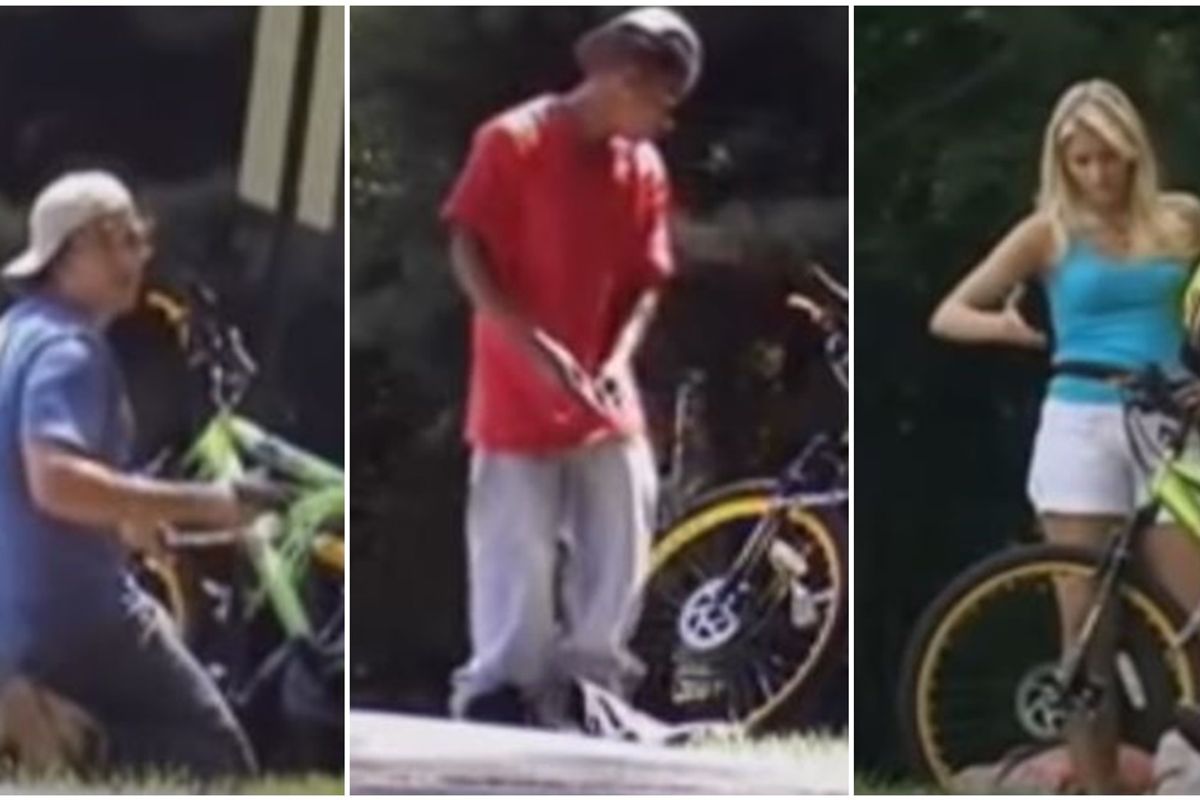 via ABC
A few years back, the hidden camera TV show "What Would You Do?" staged a social experiment in a park that revealed how people are treated because of their race and sex.
Three actors pretended to try to steal a bike out in the open with burglary tools, forcing passersby to ask themselves: is the person a thief or did they simply lose the key to their bike lock?
---
What Would You Do? Bike Theft (White Guy, Black Guy, Pretty Girl)www.youtube.com
The first actor in the experiment was a white male. When strangers ask him if that's his bike he replies, "Not exactly" and people go on their merry way. Even when he asks a someone if they know the owner of the bike, they find it "odd" that he's trying to take the chain.
One hundred people walked past the thief and only one couple tried to stop him. Even a Black woman gave him the benefit of the doubt, "I remember thinking, young white men don't carry burglar tools," she tells reporter John Quiñones.
When a Black male actor replaced the white actor, passersby immediately confronted him about the bike. A crowd quickly surrounded the Black man and people called the police.
Finally, when an attractive blonde girl assumed the role of bike thief, two men stopped to help her break the lock.

This situation is clearly anecdotal, but it's a clear example of how people are treated differently in society based on how they look.