One Group Had A Hypothesis About Sexism. They Made A Bunch Of Pies To Prove It.
Every year, a group of volunteers does an old-fashioned tally: How many of the stories, articles, and reviews in major literary publications are by or about women authors? They turned their tick marks into pie charts, and the VIDA Count was born. The gender imbalance it reveals is so dramatic, there should probably be an episode of "Law & Order" about it. Here are just a few of the ickiest "pies."
03.31.14
Here's who's not looking real good: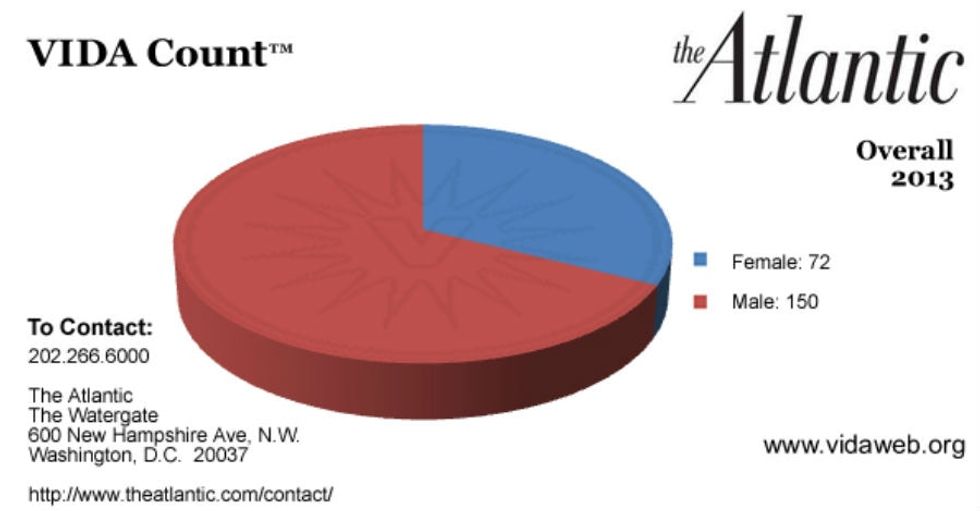 ---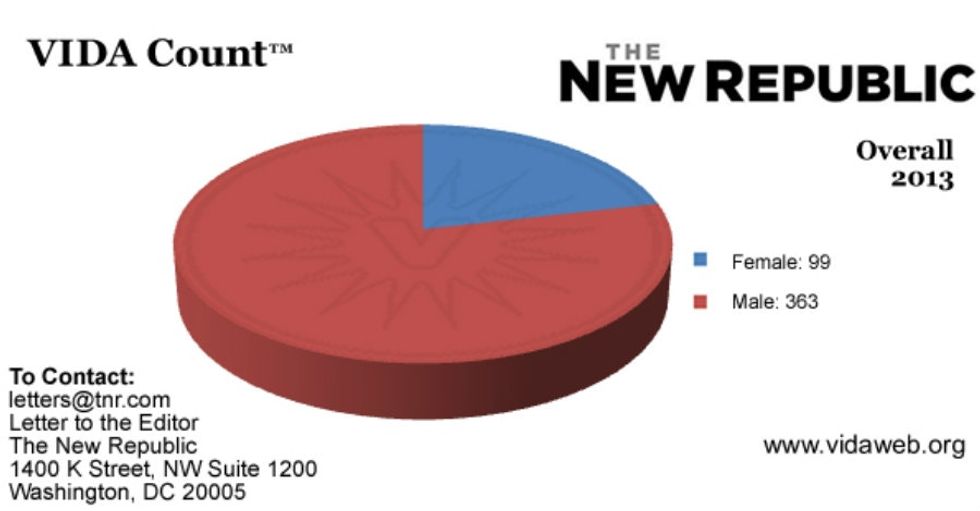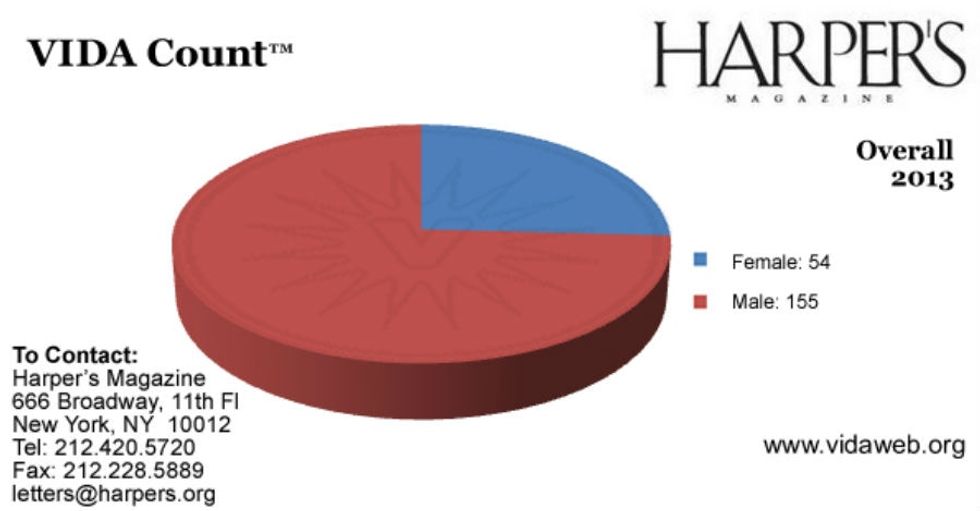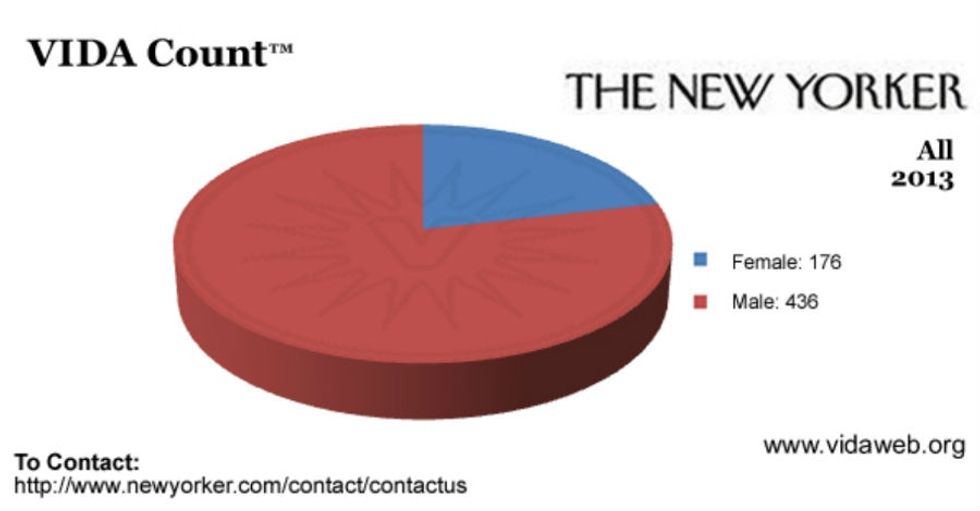 But there's good news too! These two venerable publications give their readers a balanced literary meal.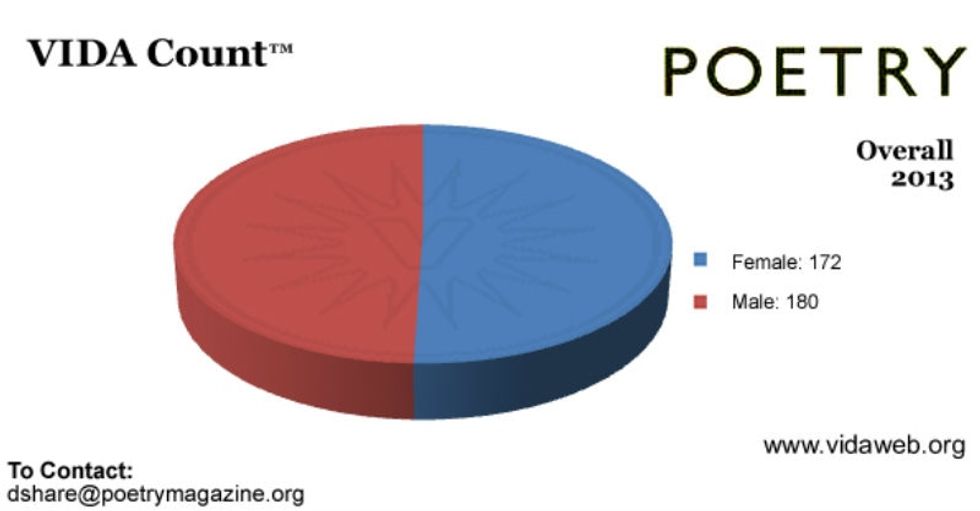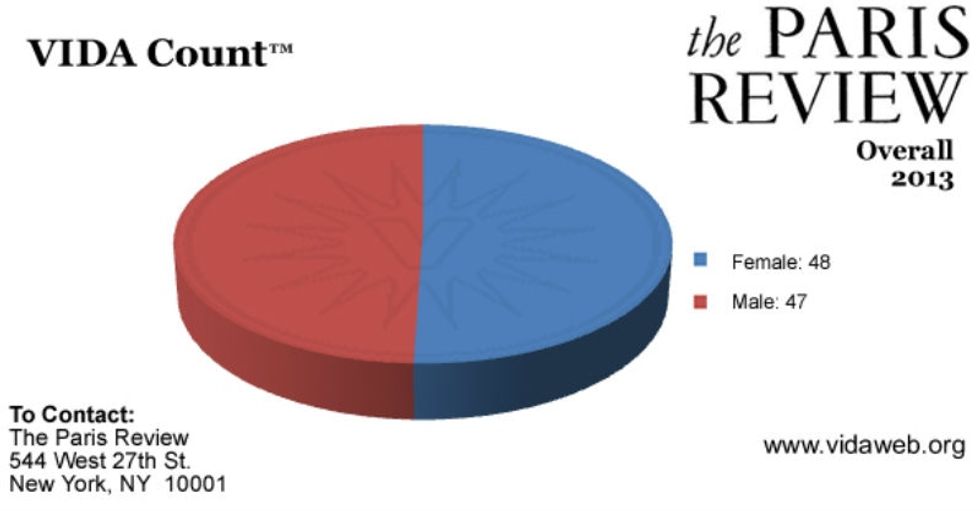 More