Joy
10 things that made us smile this week
Upworthy's weekly roundup of joy.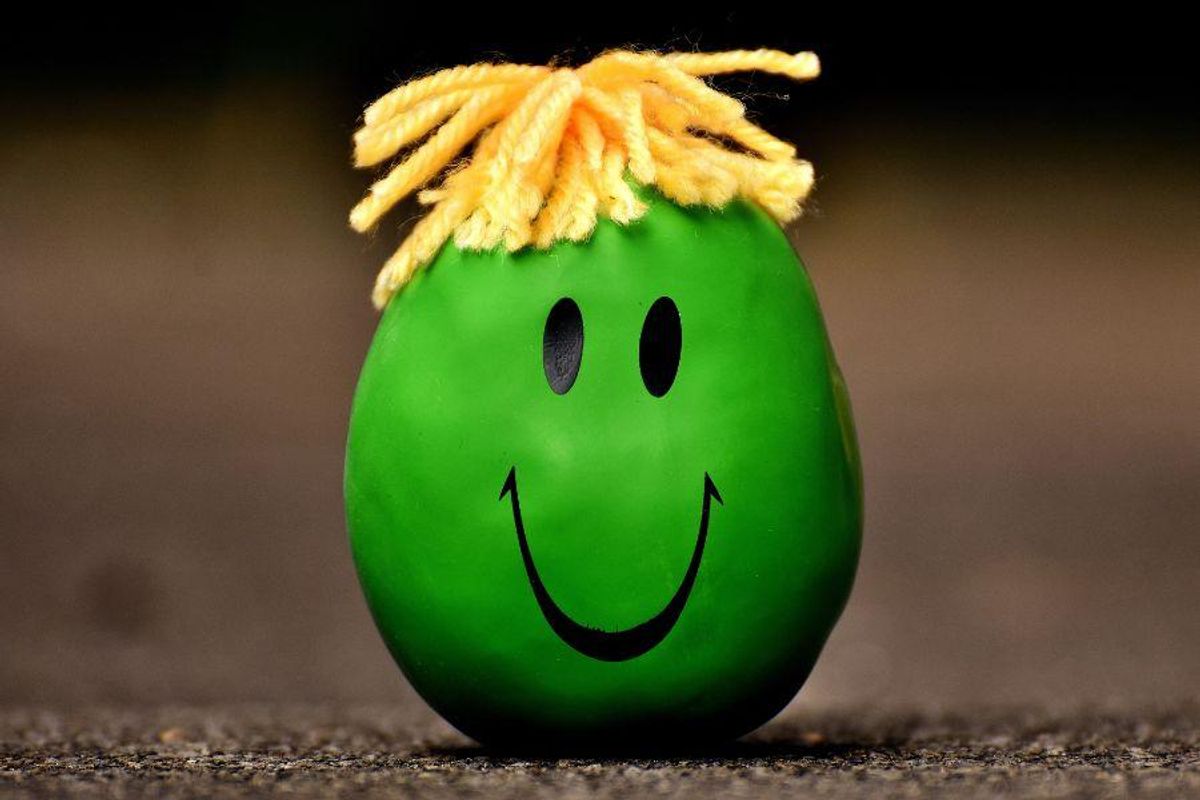 Alexas_Fotos/Canva
Last weekend, most Americans gained an hour as we set our clocks back to standard time and questioned for the umpteenth time why we still entertain the whole daylight savings time thing. It's weird that we still do this, right? Not just me?
On the one hand, this fall time change is a gift. How often are we just handed an extra hour out of thin air? On the other hand, the sun now sets an hour earlier, which means it gets dark at a ridiculous time from now until the winter solstice.
The dark afternoons and colder weather can drum up some not-so-happy feelings for many people, so it's good to find ways to brighten our days. That's where Upworthy comes in. Each week, we round up 10 of the most smile-worthy finds from around the internet to give people an extra shot of joy.
---
This week's list is full of adorable kids and fabulous relatives, reminding us that so many of life's greatest joys come from our fellow human beings. So kick back, relax and enjoy these highlights from around the internet.
Feisty feminist preschooler goes off on a classically Italian rant and it's molto bene.
@giuseppe_matilde

Secondo voi ha ragione matilde ? #foryoupage @Giò Canaletti seguitela tutti su istragram matilde_vaccar
You don't have to understand a word of what this wee one is saying to appreciate her passionate embodiment of a Sicilian grandmother, but when you do know what she's saying, it's even better. In a nutshell, she's retelling how "Anna" was giving her grief for wearing a miniskirt and she said Anna needed to mind her own skirt, basically. Brava, little one. Read the full story here.
Young people showed up big for the midterm elections. If this kiddo is any indication of what's coming up, the future is in good hands.
@recesstherapy

Don't forget to vote! Do you think they should have a say?? #vote #votetiktok #recesstherapy
So much wisdom and clear thinking for a 6-year-old. Honestly, he probably could vote now. He seems to have a better head on his shoulders than a fair number of adults, frankly.
This kid punking his mom with a full-on dad joke is an inspiration.
Seriously, that's a hilarious prank. Might have buy some leeks just to pull this one on the family.
Uncle hyping up his nephew for his first steps is so joyful.
The way he freaked out, which freaked the kiddo out, and then shifted his voice to calm him down. These are just the best moments.
This year's John Lewis Christmas ad dropped. It's certainly smile-worthy, but you also might want to grab a tissue.
\u201cIt\u2019s the things we do that mean the most. \ud83d\udef9 \n#TheBeginner\u201d

— John Lewis & Partners (@John Lewis & Partners) 1668067178
Every year, U.K. retailer John Lewis & Partners releases a Christmas ad that plunges us straight into our feelings. One year it was about Elton John's childhood, last year it was about an unexpected alien visitor and this year it's about a man going the extra mile to make a foster child feel welcome and connected when she arrives at his home. A beautiful glimpse of the best of humanity.
12-year-old gets a haircut from Vic Blends and he is a seriously fabulous kid.
Some kids just make your jaw drop at the way they think and talk. What a sweet kid with clearly great parents. And great to see Vic is as positive and encouraging as always.
Brothers brought swagger to their 'flower boys' role and this should always be a thing.
The moves! The fanny packs! The bride shared that they gave these two flower boy positions because they knew they would shine in those roles. "No drama over here just good vibes," she wrote. What a delightful addition to an already joyful event.
Dad 'overstood' the assignment to get his daughter some sanitary pads with wings in the very best way.
[A little f-bomb warning at the end.]
Too hilarious. But honestly, bringing a girl wings when she's on your period is never a bad idea. Good job, dad. Read the full story here.
Let's all head into the weekend with the joy and enthusiasm of this newly adopted shelter pup.
Hope we made you smile! Come back next week for another roundup of joy, and if you want more posts like this delivered straight to your inbox, check out our free newsletter, The Upworthiest.