Elevate your dining: Plank+Beam's tables marry timeless elegance with meticulous craftsmanship
Experience dining room furniture that's redefining craftsmanship, quality, and style.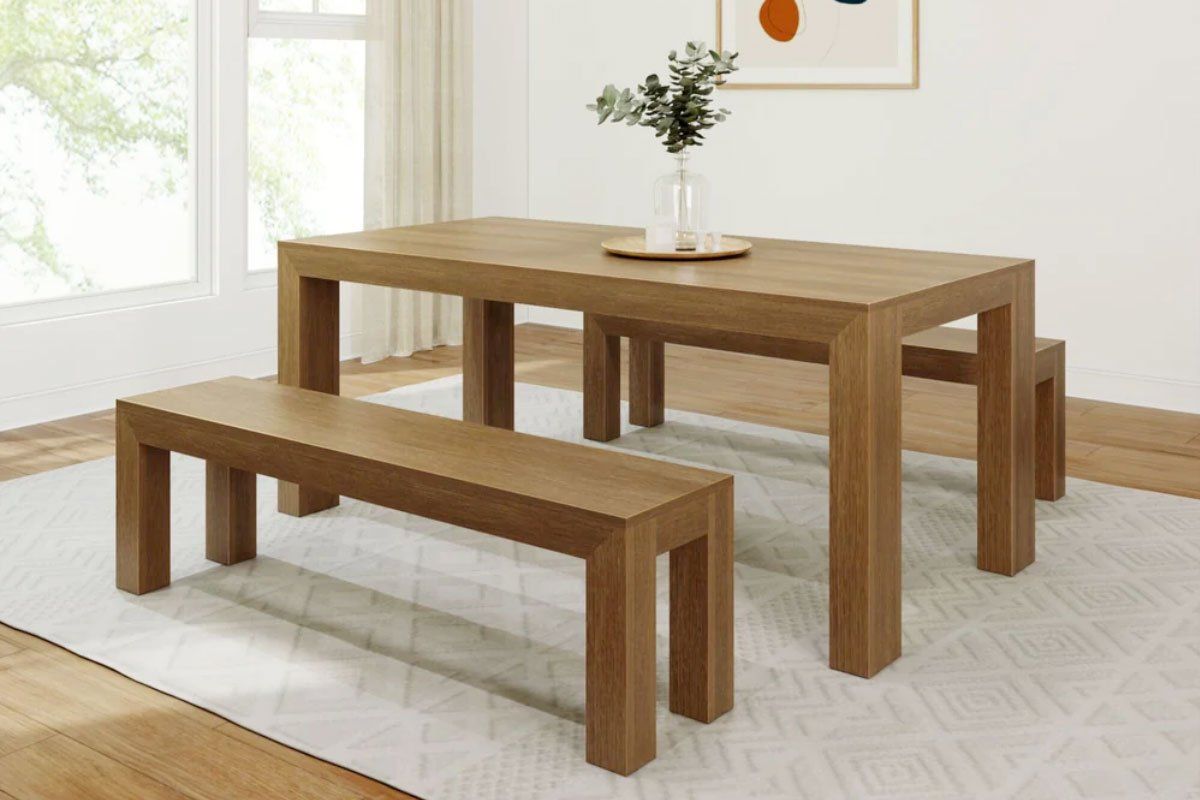 When it comes to furniture, the essence of true value transcends mere affordability. It's also about the craftsmanship, the meticulous attention to detail, and the rich stories behind the finished piece. And with dining room furniture from Plank+Beam, every grain of wood, every finish, and every design element is a vivid testament to an unwavering commitment to quality and excellence.
Now, think about the furniture that graces your dining spaces. Does it elevate every meal, every gathering, every moment shared? In an era where dining and entertaining are central to our lifestyles, there's a growing emphasis on selecting furniture that stands as a testament to quality and timeless elegance. A truly modern dining space is as much about the experience as it is about aesthetics. And with brands like Plank+Beam setting the gold standard, curating that perfect dining ambiance has never been more attainable.
At the heart of Plank+Beam lies a simple yet profound belief that it's entirely possible to meld the allure of solid wood furniture with unmatched value. This isn't just about crafting a piece of furniture; it's about creating art that's accessible. Every curve, every finish, every texture is a testament to their commitment to quality without the exorbitant price tag. With Plank+Beam, you're not just buying furniture; you're embarking on a journey where every step, from browsing to delivery, is crafted with you in mind.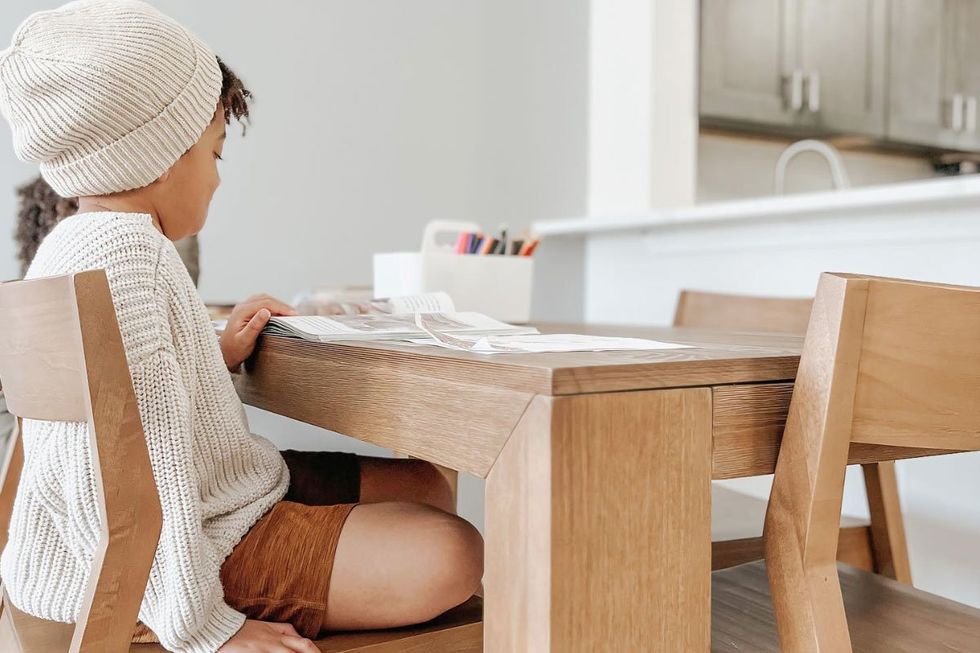 When you think of Plank+Beam, imagine a dance between German precision and Danish artistry. It's a blend that brings forth the meticulousness of German engineering and the flair of Danish design. This European influence isn't just a nod to the past; it's a forward-thinking approach to furniture crafting, ensuring each piece is both functional and a work of art.

But the story doesn't end in Europe. Charleston, a city renowned for its legacy of artisans and craftsmen, plays muse to Plank+Beam. Drawing from Charleston's rich tapestry of design and craftsmanship, the brand weaves a narrative that's as much about honoring tradition as it is about setting new standards in furniture design.
Every Plank+Beam creation is a testament to unparalleled craftsmanship. The heart of their work lies in the solid New Zealand pine wood, chosen for its enduring strength and captivating grain patterns. This wood forms the canvas upon which the brand paints its masterpiece.

Beyond the wood, the brand's dedication to durability shines through in the metal-on-metal connections, ensuring each piece stands firm through countless gatherings and celebrations. The finishing touch? A meticulous multi-step process that not only accentuates the wood's inherent beauty but also guarantees its longevity.

For Plank+Beam, quality is more than just a benchmark—it's a narrative woven into the very fabric of their brand. It's evident in the precision engineering, the thoughtful design, and the promise that each table, chair, or bench will not only be a visual delight but also a lasting companion for memorable dining experiences. In every detail, from the choice of materials to the final delivery, Plank+Beam commits to elevating the essence of dining, one exquisite piece at a time.

Imagine a dining set that's more than just a place to eat; it's a statement, a conversation starter. The Modern Solid Wood Dining Table Set with 2 Benches from Plank+Beam is precisely that. Its textured wire-brush finish exudes a contemporary charm, while the knot-free New Zealand pine wood ensures durability and a premium feel. But what truly sets it apart is its transformative power. Whether it's a casual family dinner or a festive gathering, this set elevates any dining space, making every meal feel like an event.
There's something timeless about a classic, and the Classic Solid Wood Dining Table is no exception. Crafted with meticulous attention to detail, its solid pine wood construction stands as a testament to Plank+Beam's commitment to quality. But it's not just about looks. This table is a chameleon, seamlessly fitting into a cozy breakfast nook, a bustling kitchen, or even a chic office space. Its versatility ensures that no matter where it's placed, it becomes the room's centerpiece, drawing admiration and compliments alike.
Chairs are often the unsung heroes of a dining space, but with Plank+Beam's Solid Wood Dining Chair set, they take center stage. Marrying modern neutral finishes with a sleek, minimalist design, these chairs epitomize understated elegance. But they're not just about aesthetics. Designed with comfort in mind, they offer a seating experience that's as delightful as the meals you'll enjoy on them. Whether paired with a Plank+Beam table or standing alone, they bring a touch of style and sophistication to any dining area.
Plank+Beam stands out, not just for its exquisite pieces but for its unwavering commitment to the customer. They've reimagined the entire process, putting you, the customer, at the forefront. Gone are the days of endless browsing and uncertainty. With Plank+Beam, you're in control, choosing pieces that resonate with your style, all at your own pace. It's a refreshing take on furniture shopping, where your needs and preferences take center stage.
But it's not just about selection; it's about getting your chosen pieces to you with minimal fuss. Plank+Beam has revolutionized the shipping process, ensuring that from the moment you click 'buy' to the moment your furniture graces your space, the journey is smooth and swift. Compact packaging, fast deliveries, and a commitment to getting it right the first time mean you spend less time waiting and more time enjoying your new pieces.
And if ever you're in a quandary, wondering which piece would best suit your space, Plank+Beam's US-based Expert Team is just a chat away. These folks live and breathe furniture, ready to guide you, offer suggestions, and ensure that your Plank+Beam experience is nothing short of exceptional. It's not just about selling furniture; it's about building relationships, one happy customer at a time.
In the quest for furniture that truly transforms your dining experience, Plank+Beam emerges as the clear choice. Delve into their curated collections and witness firsthand the fusion of artistry and engineering. Let each piece not just adorn your space, but also narrate tales of impeccable craftsmanship. Because with Plank+Beam, it's not just about furniture—it's about creating moments, memories, and milestones. With Plank+Beam, you're choosing timeless elegance. Dive in and redefine your dining narrative. Click here to explore more.