Family
Here's the science that explains why so many students finally feel at home when they find their art.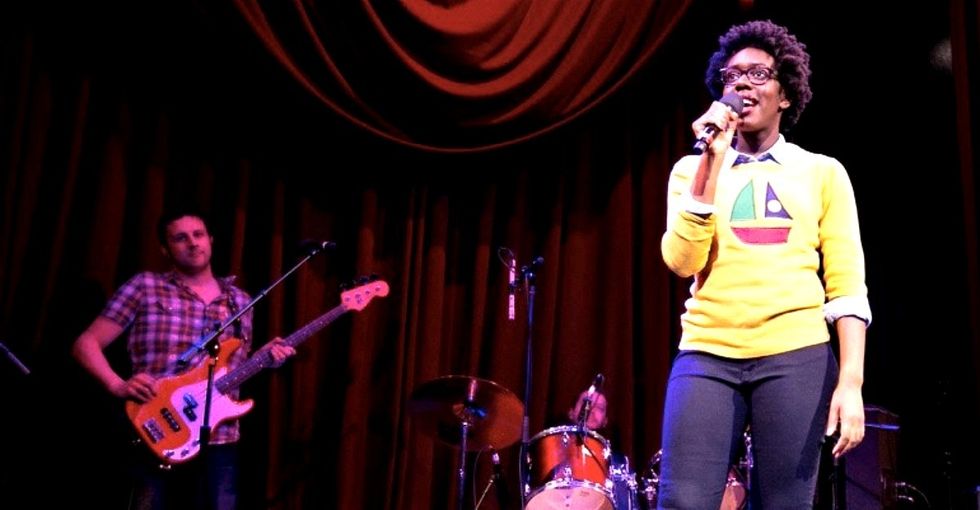 True
NBC's Rise
When I started doing theater in high school, I wasn't exactly looking for an outlet for my then-undiagnosed mental disorder.
I was 20 years old before someone realized I had ADHD. When I was in high school, the condition was seen as something only the problem kids had, and I was in the top of my class, so that couldn't be me — right?
But I also acted out in those honors classes — especially when I wasn't feeling engaged by the material. I didn't know how to organize my homework, or my emotions, and I definitely didn't understand how to fit in with the hypermasculine sports crowd-types.
---
Looking back, it's no wonder I was drawn to the arts.
"Art has the potential to hold very powerful, even ugly feelings, in a way that can make them manageable, even beautiful, and relatable," explains Nadia Jenefsky, co-founder and clinical director of New York Creative Arts Therapists, a private creative arts therapy group practice in New York. "It improves mental health by restoring people's dignity, their free will. You can be working on difficult problems but still experiencing some pleasure while doing it, and working with the healthy part of you that has agency and can make decisions."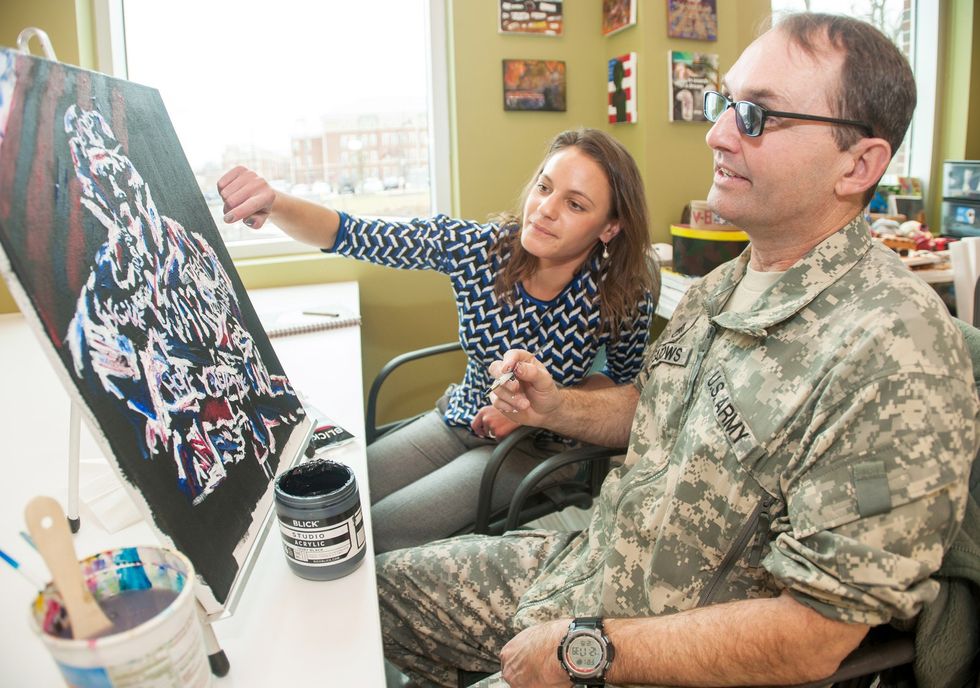 That's me on the left, with the cast of "We're Gonna Die." Photo by Evgenia Eliseeva/Company One.
Theater has the power to bring people together like no other art form. And at the right time in a person's life, that can make all the difference.
Theater and the arts are about more than just expressing one's self; they're about collaboration and finding yourself by being a part of something bigger. The actors, designers, writers, and audience all share an experience that is both communal and intensely personal.
"We can help people make sense of what they are experiencing, and that can be very empowering to someone who is in a situation where they may feel confused, helpless or alone," says Jenefsky. "It can help young people with very personal issues like identity, self-esteem, and just finding their place in the world."
It might not seem like much in high school, but that's the kind of power people carry with them throughout their lives.
This story was written by Thom Dunn.  
Based on a true story, NBC's new drama "Rise" has inspired us to look for other real stories about the impact of theater on high schoolers' lives. "Rise" premieres on March 13 after "This Is Us." Click here to see the trailer for this new show.