More
The World Health Organization no longer classifies being trans as a 'mental illness.'
A massive win for transgender people everywhere!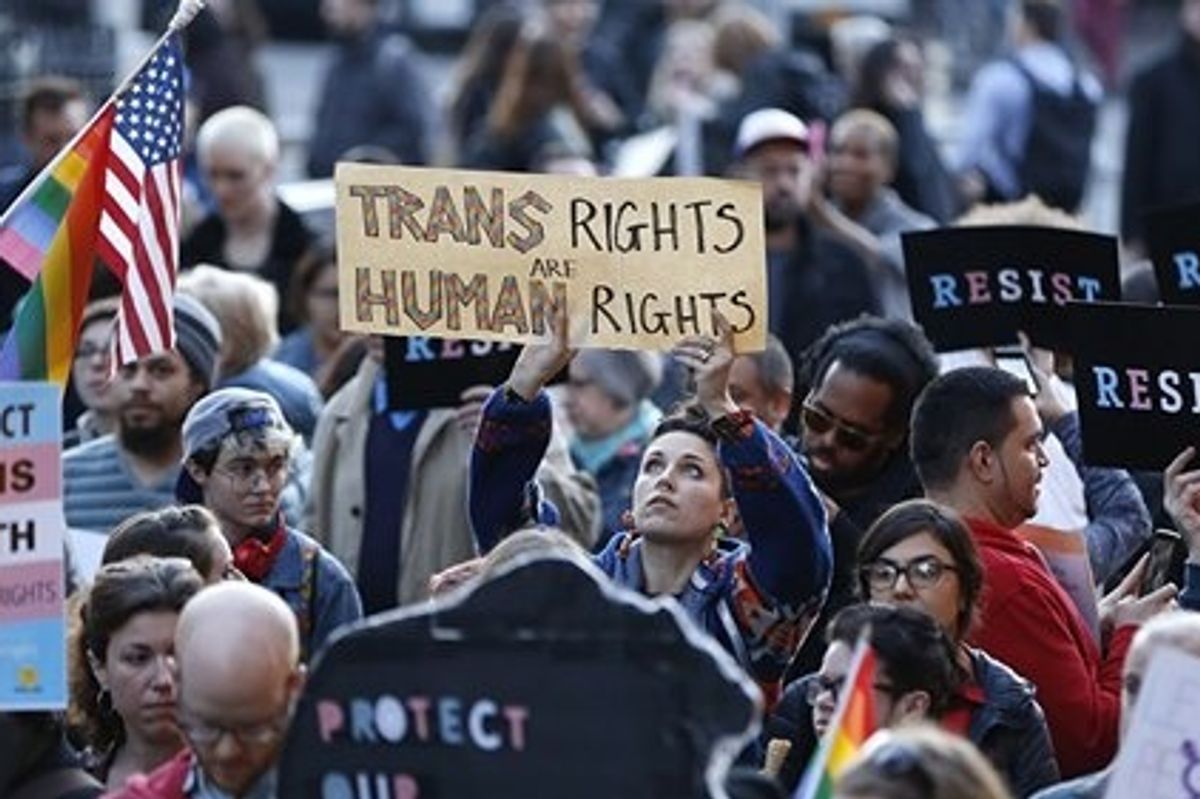 The United Nations health agency said the change would improve social acceptance.
Being transgender will no longer be classified as a mental illness by the World Health Organization (WHO), USA Today reported.
WHO adopted the eleventh edition of its International Classification of Diseases and Related Health Problems (ICD) on May 25 in which "gender incongruence" — the organization's designation for people whose gender identity is separate from the gender they were assigned at birth — will now be classified as a sexual health condition.
---
"It was taken out from the mental health disorders because we had a better understanding that this wasn't actually a mental health condition and leaving it there was causing stigma," said Dr. Lale Say, coordinator of WHO's Adolescents and at-Risk Populations team, in an interview with CNN.
"So in order to reduce the stigma while also ensuring access to necessary health interventions, this was placed in a different chapter," Say said. The new guidelines reflecting the change will come into effect on Jan. 1, 2022.
WHO: Revision of ICD-11 (gender incongruence/transgender) – questions and answers (Q&A)www.youtube.com
LGBTQ groups have responded to the announcement with praise.
"This is the result of tremendous effort by trans and gender diverse activists from around the world to insist on our humanity, and I am elated that the WHO agrees that gender identity is not a mental illness," said Julia Ehrt, executive director of advocacy network Transgender Europe, in the CNN report.
🎉 Today is an historic day for trans communities worldwide! @who released an online version of the International Cl… https://t.co/LW8lE9Q7dA

— ILGA World (@ILGA World) 1529344116.0
The WHO's past classification of transgender identity as pathological had "contributed to the enormous stigma, discrimination, harassment, criminalization, and abuse on the basis of gender identity and expression," the organization said in a statement, especially since the ICD catalog is considered the international standard for reporting diseases and health conditions.
The catalog's update could have a positive societal impact toward trans people, who face extremely high levels of poverty, discrimination, and violence around the world.In its new description of gender incongruence, the WHO says that "gender variant behavior and preferences alone are not a basis" for diagnosing someone's mental health. The change has been hailed as a sign of progress and better medical understanding.
"We've historically misclassified a lot of conditions in medicine because of a combination of stigma, fear, and misunderstanding," Dr. Jennifer Conti, a fellow at the nonprofit Physicians for Reproductive Health, told USA Today.
Global Citizen campaigns against discrimination of all forms. You can take action here.
Update, May 30, 2019: This story was updated to reflect recent developments.
This story originally appeared on Global Citizen. You can read it here.