Courtesy of Capital One
True
We and other personal finance experts have long talked about the financial challenges of the LGBTQ+ community. That includes access to equal housing, services protections and wage inequality because of one's sexual orientation or gender identity.
While those protections would be included in the Equality Act, legislation remains pending in Congress.
To be fair, the LGBTQ+ community has made significant progress over the last several years. The two most notable being the Supreme Court's 2015 ruling to ensure marriage equality and 2020 decision to ban employment discrimination based on sexual orientation or gender identity. That progress has continued with the current administration, as President Joe Biden recently signed executive orders protecting LGBTQ people from housing and services discrimination.
The LGBTQ+ community faces a unique set of financial challenges that are preventing equal opportunity for all.
Let's break down some of the obstacles confronting members of the LGBTQ+ community.
Queer people are often expected to pay more
One LGBTQ+ financial challenge is the expectations — and misconception — that LGBTQ people can or should pay more because we don't have kids. While 15% of LGBTQ people have kids — compared to 38% of opposite-sex couples — it's not a cause for LGBTQ people having more money.
In fact, because of wage inequality for people in the LGBTQ community, having fewer opportunities for career advancement and in many cases needing the physical and emotional safety that comes with living in an LGBTQ-friendly city (many of which often have high costs of living), it's likely that your LGBTQ+ sibling or friend doesn't have as much financial security as their straight counterparts.
This is why we didn't travel for the holidays for three years while paying off credit card debt. Adding $800 to $1,000 in plane tickets to the credit cards we were working hard to pay off didn't make sense. Yet, our families never offered to come to where we lived for a holiday and foot the travel expenses.
A similar situation arises when caring for aging parents. LGBTQ folks are more likely to be asked to care for aging parents, which is backed by a 2010 MetLife study. This increases the financial burdens and restricts the savings opportunities for LGBTQ folks.
Queer people, especially gay men, struggle with the 'hysteresis effect'
There's also the lingering consequence of the HIV/AIDS epidemic on the LGBTQ community, specifically for gay men.
As Paul Donovan said on Queer Money® episode 252 about his book, Profit and Prejudice: The Luddites of the Fourth Industrial Revolution, that then created a hysteresis effect.
The hysteresis effect occurs when a singular event has an economic effect that lasts even after the initial event no longer exists.
Of course, we're still fighting HIV/AIDS. But we know more and have more resources to fight HIV/AIDS and it's no longer the death sentence it once was. A lingering economic effect for many LGBTQ+ people is "an unhealthy short-term view when it comes to finances," according to Donovan.
Our struggle with the hysteresis effect is one reason we got into $51,00 in credit card debt. We had a myopic view of what being successful was and spent accordingly.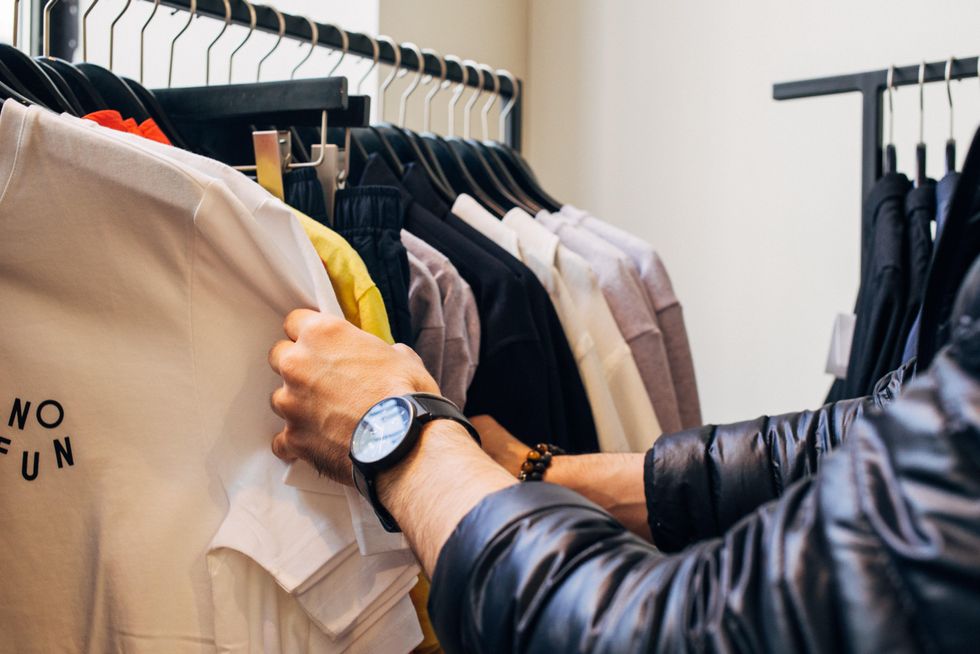 Photo by Charles Deluvio on Unsplash
The consequences compound on the challenges above and the many LGBTQ+ financial challenges about which we and many others have written. For example, LGBTQ+ people have smaller emergency savings accounts, less in retirement savings and more in debt than the general population, according to Student Loan Hero.

How to overcome those challenges
Get clear and become committed to your life and money goals
There are a lot of emotions tied to money. We attach our self-worth and value to money. We sometimes feel guilty that we have money while we also sometimes feel guilty that we don't have enough money. If we're letting family or loved ones guilt us into paying for what we can't afford, paying more than our fair share, or risking our financial security, we likely have emotional reasons, such as the need to please, to cause that.
This is just one reason why it's important for LGBTQ+ folks to get crystal clear on what matters most to us. We must figure out what we want our lives to look like and what we want to achieve, then architect our lives to reach those goals. That includes financing. If being helpful, giving or being charitable is one of our goals, we can include that in our life and financial plans.
If we have fewer resources at hand, then being clear on the one or two things we most want to achieve in life can help us efficiently spend our money and have money left over to help the people we care about or to meet our obligations.
Let's be hopeful (and intentional) about our future
As Dr. Martin Luther King, Jr. famously said, "the arch of the moral universe is long and bends toward justice".
There's no doubt it's bending toward justice in the LGBTQ+ community. The solution is that we must recognize that.
This means that while we live our best lives today, we must consider our long-term financial security and the lives we want to live when we're older. To be clear, living our best lives today and having financial well-being to live our best lives in the future aren't mutually exclusive.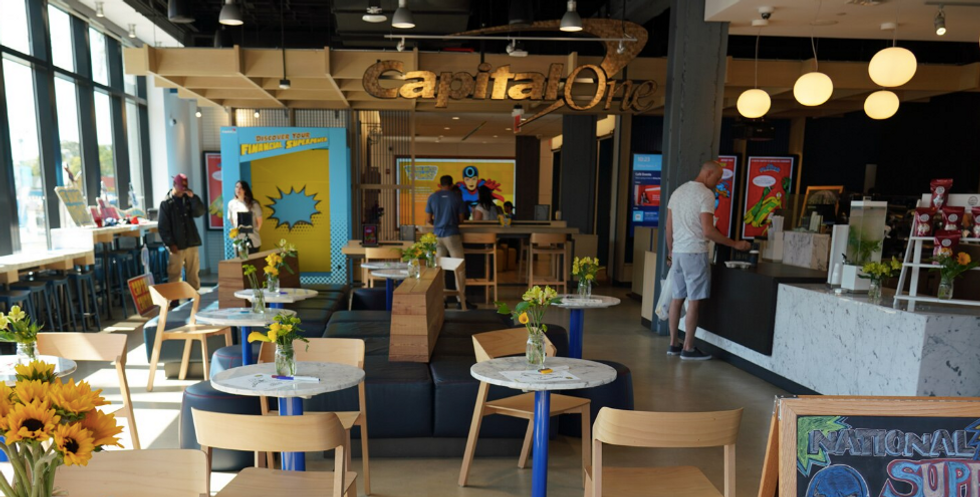 Courtesy of Capital One's website
It's by talking with our friends and family about money, working with a Money Coach at a Capital One Café or other financial planner to recognize what matters most to us today and what we want in the future.

It's for these challenges and opportunities that we're strong advocates for LGBTQ+ financial independence and why we're proud to partner with Capital One. Though people have nuanced backgrounds, Capital One believes, as we do, that finances should work for everyone. That's why Capital One
supports LGBTQ+ communities
facing unique economic hardships through both products and programs supporting our needs.
True
Each year, an estimated 1.8 million people in the United States are affected by cancer — most commonly cancers of the breast, lung, prostate, and blood cancers such as leukemia. While not everyone overcomes the disease, thanks to science, more people are surviving — and for longer — than ever before in history.
We asked three people whose lives have been impacted by cancer to share their stories – how their lives were changed by the disease, and how they're using that experience to change the future of cancer treatments with the hope that ultimately, in the fight against cancer, science will win. Here's what they had to say.
Celine Ryan, 55, engineer database programmer and mother of five from Detroit, MI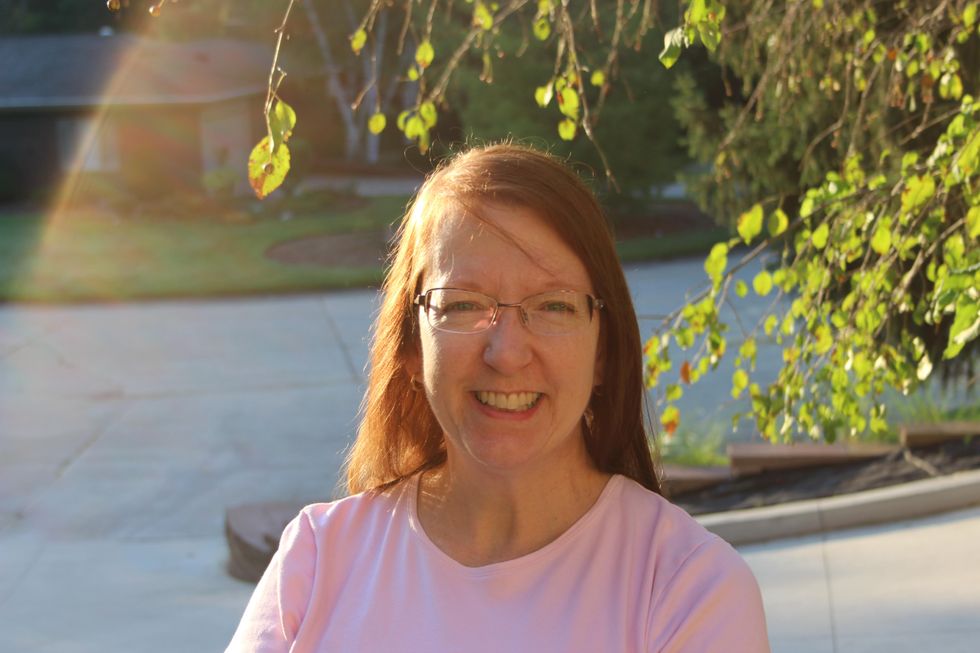 Photo courtesy of Celine Ryan
In September 2013, Celine Ryan woke up from a colonoscopy to some traumatic news. Her gastroenterologist showed her a picture of the cancerous mass they found during the procedure.

Ryan and her husband, Patrick, had scheduled a colonoscopy after discovering some unusual bleeding, so the suspicion she could have cancer was already there. Neither of them, however, were quite prepared for the results to be positive -- or for the treatment to begin so soon. Just two days after learning the news, Ryan had surgery to remove the tumor, part of her bladder, and 17 cancerous lymph nodes. Chemotherapy and radiation soon followed.
Ryan's treatment was rigorous – but in December 2014, she got the devastating news that the cancer, once confined to her colon, had spread to her lungs. Her prognosis, they said, was likely terminal.
But rather than give up hope, Ryan sought support from online research, fellow cancer patients and survivors, and her medical team. When she brought up immunotherapy to her oncologist, he quickly agreed it was the best course of action. Ryan's cancer, like a majority of colon and pancreatic cancers, had been caused by a defect on the gene KRAS, which can result in a very aggressive cancer that is virtually "undruggable." According to the medical literature, the relatively smooth protein structure of the KRAS gene meant that designing inhibitors to bind to surface grooves and treat the cancer has been historically difficult. Through her support systems, Ryan discovered an experimental immunotherapy trial at the National Institutes of Health (NIH) in Bethesda, MD., and called them immediately to see if she was eligible. After months of trying to determine whether she was a suitable candidate for the experimental treatment, Ryan was finally accepted.
The treatment, known as tumor-infiltrating lymphocyte therapy, or TIL, is a testament to how far modern science has evolved. With this therapy, doctors remove a tumor and harvest special immune cells that are found naturally in the tumor. Doctors then grow the cells in a lab over the next several weeks with a protein that promotes rapid TIL growth – and once the cells number into the billions, they are infused back into the patient's body to fight the cancer. On April 1, 2015, Ryan had her tumor removed at the NIH. Two months later, she went inpatient for four weeks to have the team "wash out" her immune system with chemotherapy and infuse the cells – all 148 billion of them – back into her body.
Six weeks after the infusion, Ryan and Patrick went back for a follow-up appointment – and the news they got was stunning: Not only had no new tumors developed, but the six existing tumors in her lungs had shrunk significantly. Less than a year after her cell infusion, in April 2016, the doctors told Ryan news that would have been impossible just a decade earlier: Thanks to the cell infusion, Ryan was now considered NED – no evaluable disease. Her body was cancer-free.
Ryan is still NED today and continuing annual follow-up appointments at the NIH, experiencing things she never dreamed she'd be able to live to see, such as her children's high school and college graduations. She's also donating her blood and cells to the NIH to help them research other potential cancer treatments. "It was an honor to do so," Ryan said of her experience. "I'm just thrilled, and I hope my experience can help a lot more people."
Patrice Lee, PhD, VP of Pharmacology, Toxicology and Exploratory Development at Pfizer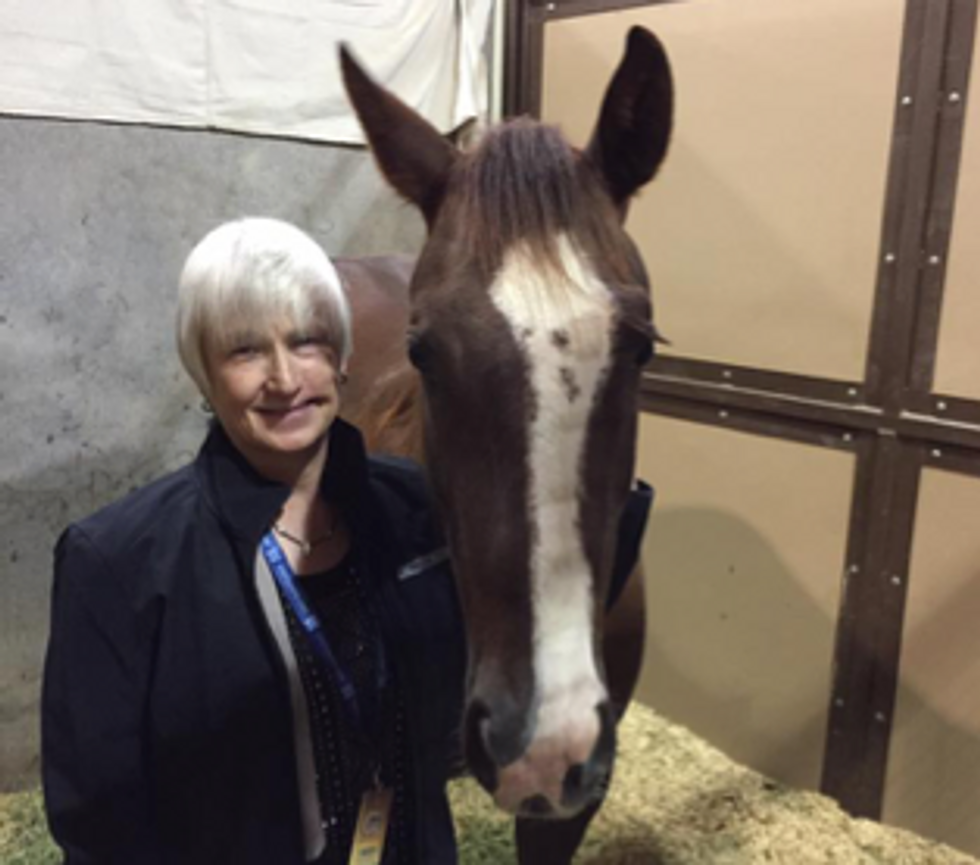 Photo courtesy of Patrice Lee
Patrice Lee got into scientific research in an unconventional way – through the late ocean explorer Jacques Cousteau.

Lee never met Cousteau but her dreams of working with him one day led her to pursue a career in science. Initially, Lee completed an undergraduate degree in marine biology; eventually, her interests changed and she decided to get a dual doctoral degree in physiology and toxicology at Duke University. She now works at Pfizer's R&D site in Boulder, CO (formerly Array BioPharma), leading a group of scientists who determine the safety and efficacy of new oncology drugs.
"Scientists focused on drug discovery and development in the pharmaceutical industry are deeply committed to inventing new therapies to meet unmet needs," Lee says, describing her field of work. "We're driven to achieve new medicines and vaccines as quickly as possible without sacrificing safety."
Among the drugs Lee has helped develop during her career, including cancer therapies, she says around a dozen are currently in development, while nine have received FDA approval — an incredible accomplishment as many scientists spend their careers without seeing their drug make it to market. Lee's team is particularly interested in therapies for brain metastases — something that Lee says is a largely unmet need in cancer research, and something her team is working on from a variety of angles. "Now that we've had rapid success with mRNA vaccine technology, we hope to explore what the future holds when applying this technology to cancers," Lee says.
But while evaluating potential cancer therapies is a professional passion of Lee's, it's also a mission that's deeply personal. "I'm also a breast cancer survivor," she says. "So I've been on the other side of things and have participated in a clinical trial."
However, seeing how melanoma therapies that she helped develop have affected other real-life cancer patients, she says, has been a highlight of her career. "We had one therapy that was approved for patients with BRAF-mutant metastatic melanoma," Lee recalls. "Our team in Boulder was graced by a visit from a patient that had benefited from these drugs that we developed. It was a very special moment for the entire team."
None of these therapies would be available, Lee says without rigorous science behind it: "Facts come from good science. Facts will drive the development of new drugs, and that's what will help patients."
Chiuying "Cynthia" Kuk (they/them) MS, 34, third-year medical student at Michigan State University College of Human Medicine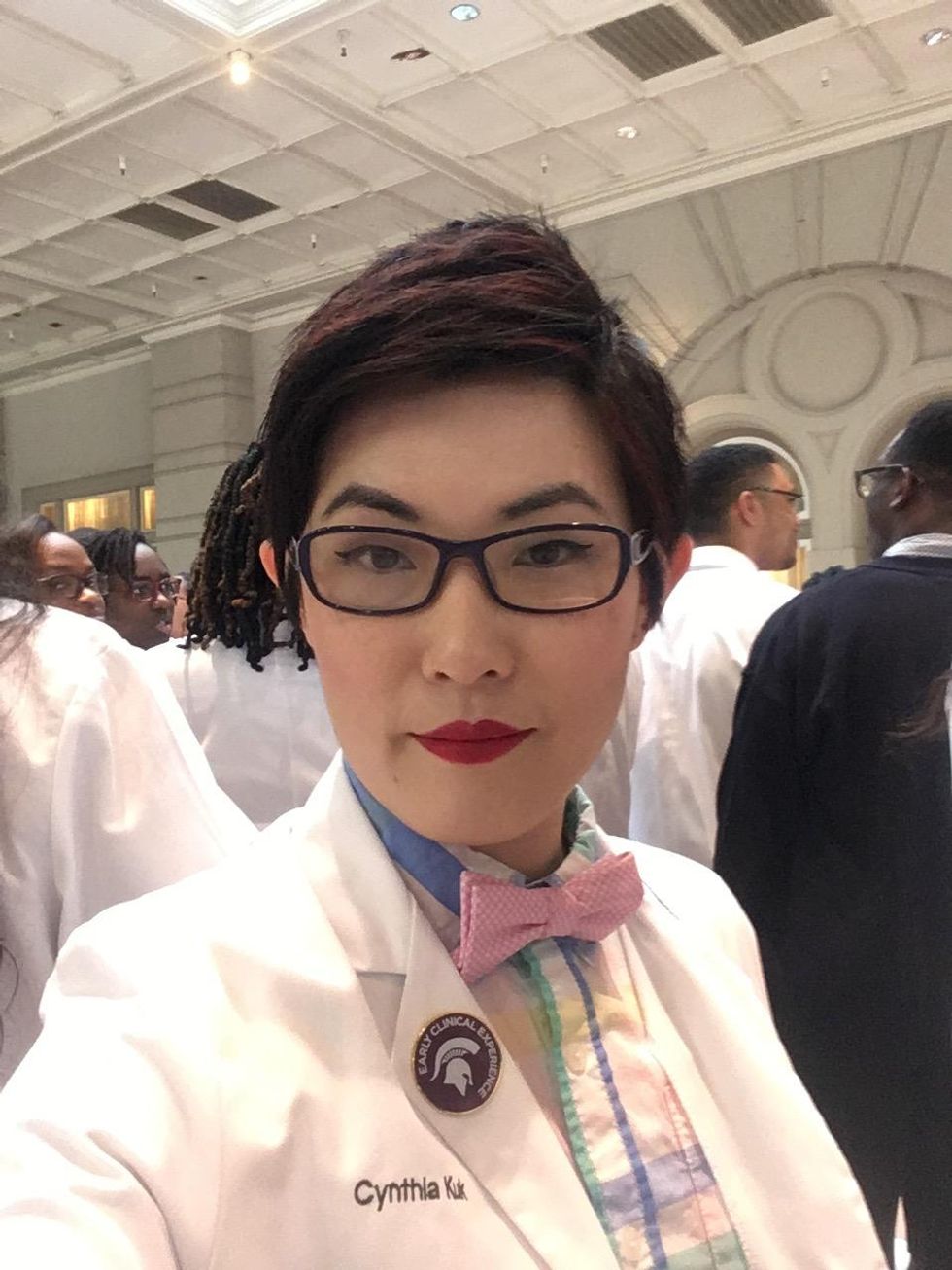 Photo courtesy of Cynthia Kuk
Cynthia Kuk was just 10 years old when they had a conversation that would change their life forever.

"My mother, who worked as a translator for the government at the time, had been diagnosed with breast cancer, and after her chemotherapy treatments she would get really sick," Kuk, who uses they/them pronouns, recalls. "When I asked my dad why mom was puking so much, he said it was because of the medicine she was taking that would help her get better."
Kuk's response was immediate: "That's so stupid! Why would a medicine make you feel worse instead of better? When I'm older, I want to create medicine that won't make people sick like that."
Nine years later, Kuk traveled from their native Hong Kong to the United States to do exactly that. Kuk enrolled in a small, liberal arts college for their Bachelor's degree, and then four years later started a PhD program in cancer research. Although Kuk's mother was in remission from her cancer at the time, Kuk's goal was the same as it had been as a 10-year-old watching her suffer through chemotherapy: to design a better cancer treatment, and change the landscape of cancer research forever.
Since then, Kuk's mission has changed slightly.
"My mom's cancer relapsed in 2008, and she ended up passing away about five years after that," Kuk says. "After my mom died, I started having this sense of urgency. Cancer research is such that you work for twenty years, and at the end of it you might have a fancy medication that could help people, but I wanted to help people now." With their mother still at the forefront of their mind, Kuk decided to quit their PhD program and enter medical school.
Now, Kuk plans to pursue a career in emergency medicine – not only because they are drawn to the excitement of the emergency room, but because the ER is a place where the most marginalized people tend to seek care.
"I have a special interest in the LGBTQ+ population, as I identify as queer and nonbinary," says Kuk. "A lot of people in this community and other marginalized communities access care through the ER and also tend to avoid medical care since there is a history of mistreatment and judgement from healthcare workers. How you carry yourself as a doctor, your compassion, that can make a huge difference in someone's care."
In addition to making a difference in the lives of LGBTQ+ patients, Kuk wants to make a difference in the lives of patients with cancer as well, like their mother had.
"We've diagnosed patients in the Emergency Department with cancer before," Kuk says. "I can't make cancer good news but how you deliver bad news and the compassion you show could make a world of difference to that patient and their family."
During their training, Kuk advocates for patients by delivering compassionate and inclusive care, whether they happen to have cancer or not. In addition to emphasizing their patient's pronouns and chosen names, they ask for inclusive social and sexual histories as well as using gender neutral language. In doing this, they hope to make medicine as a whole more accessible for people who have been historically pushed aside.
"I'm just one person, and I can't force everyone to respect you, if you're marginalized," Kuk says. "But I do want to push for a culture where people appreciate others who are different from them."
Get stories worth sharing delivered to your inbox