Family
This woman is brutally honest about what it looks like to lose 100-plus pounds. Twice.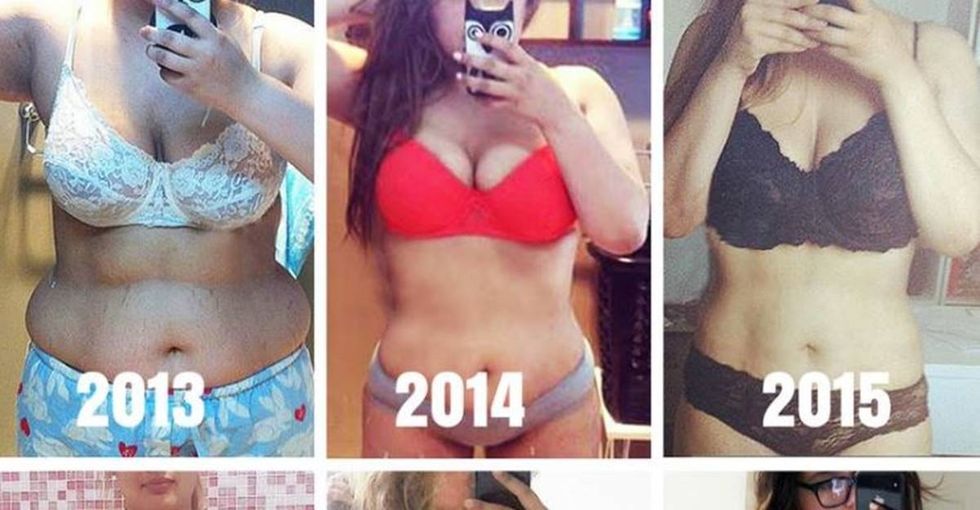 Aiana Omipi suffered from a food addiction that caused her to weigh 277 pounds at the age of 19. So she went on a strict diet of keto and low carbs and dropped 149 pounds in just 11 months.
Soon after, she returned to her old eating habits until she hit 299 in 2018. "My portion sizes were large portion and I'd constantly feel hungry so go back for seconds, thirds or sometimes even just make another meal," she told The Daily Mail.
Omipi wanted to lose the weight again, but knew that she couldn't return to a rigid, calorie-restricted diet. "It consumed me in a way that I can't even describe. It was an overwhelming hunger that I could not silence but only block out temporarily," Omipi said.
"That wasn't something that was sustainable for me as I had a constant feeling of hunger," she said. "So, I found other solutions to eliminate the root cause and have a sustainable weight loss and healthy eating regime."
Omipi decided to go through a gastric sleeve surgery that removed 90% of her stomach.
"This was me only 5 days ago - unposed, raw and vulnerable in my hospital bed moments after surgery," she wrote on Facebook. "I lay unconscious and unresponsive like this for 4 hours before my eyes opened. My boyfriend took this photo of me in shock as he'd never seen me like this. I wanted to share this side of my journey because Gastric Sleeve Surgery IS NOT glamorous nor is it a decision that is made lightly."
Nine months later, she lost 128 pounds.
"I believe a lot of that was hormonal as now with 90% of my stomach removed and a large part of that being the gland that produces the hunger hormone Ghrelin, I don't have that feeling of constant hunger anymore," she said.
"I feel like I have control over food. I can cook something without feeling the desire or need to eat it," she continued.
In March 2019, she shared what she looked like one year after surgery.
Her two massive weight losses have given her stretch marks, but Omipi isn't planning on having surgery because she sees them as part of her journey to self-acceptance.
"I have excess skin in lots of areas of my body and I have had stretch marks all over my stomach particularly," she explained. "I think it's important to embrace them and wear it with confidence but if you want to minimize their appearance that's okay too."