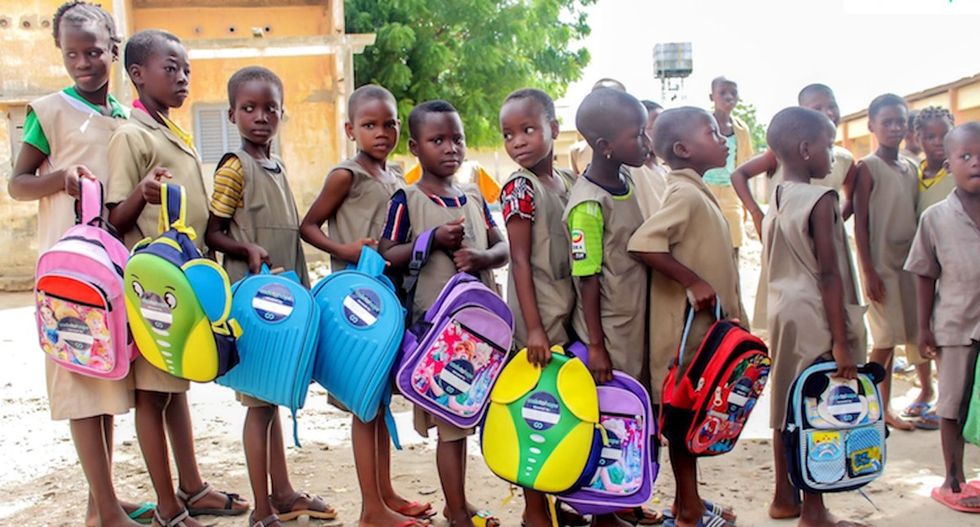 True
Johnson & Johnson Caring Crowd
Over 247 million children in Sub-Saharan African countries have no school supplies. Not even a backpack.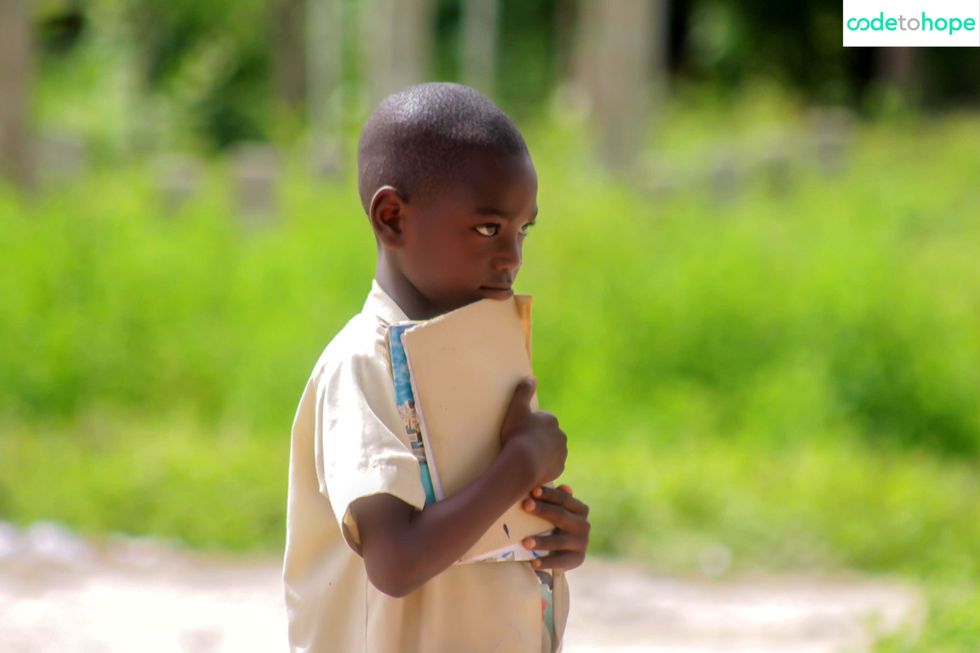 Photo courtesy of CodeToHope.
Philemon Panodou works at Johnson & Johnson. The company's credo  — to put the needs and well-being of those the company serves first — is actually what inspired him to create CodeToHope. It's also where he was first introduced to the logistics of creating a non-profit and where he secured initial funding. When Panodou began looking for gently used computers to bring to Benin, his J&J colleagues donated some along with funds.
Today, two of CodeToHope's major projects have been funded via CaringCrowd — a new type of fundraising platform that utilizes the power of social sharing to do good and improve wellbeing on a global scale.
CaringCrowd allows people like you to make the goals of non-profits around the globe a reality. Each project is independently reviewed by a team of outside experts so you know the money you pledge is going to a reputable place.
Best of all, Johnson & Johnson will match up to $250 per person per project as long as funds last. So the more we share the projects we're passionate about, the more monetary momentum they gain.
That means more backpacks, more computers, and more education for children in Benin and beyond.
The fight against poverty is long and arduous. But every notebook, pencil, mosquito net and computer brings CodeToHope one step closer to transforming the lives of the children who need it most — widening their futures to a dazzling array of opportunities they may have never had otherwise.
With organizations like this and people like Panodou constantly fighting for a better world, those brighter futures are entirely possible.