Twitter is the best barometer of the ever-changing winds of cultural opinion. As the dynamics of accepted masculinity and gender roles shift, we can learn exactly how this shift is occurring through social media.
When Twitter user @JuSaSiMPLe_man posted a hypothetical question regarding parental reactions to a son wearing makeup, he expected a response.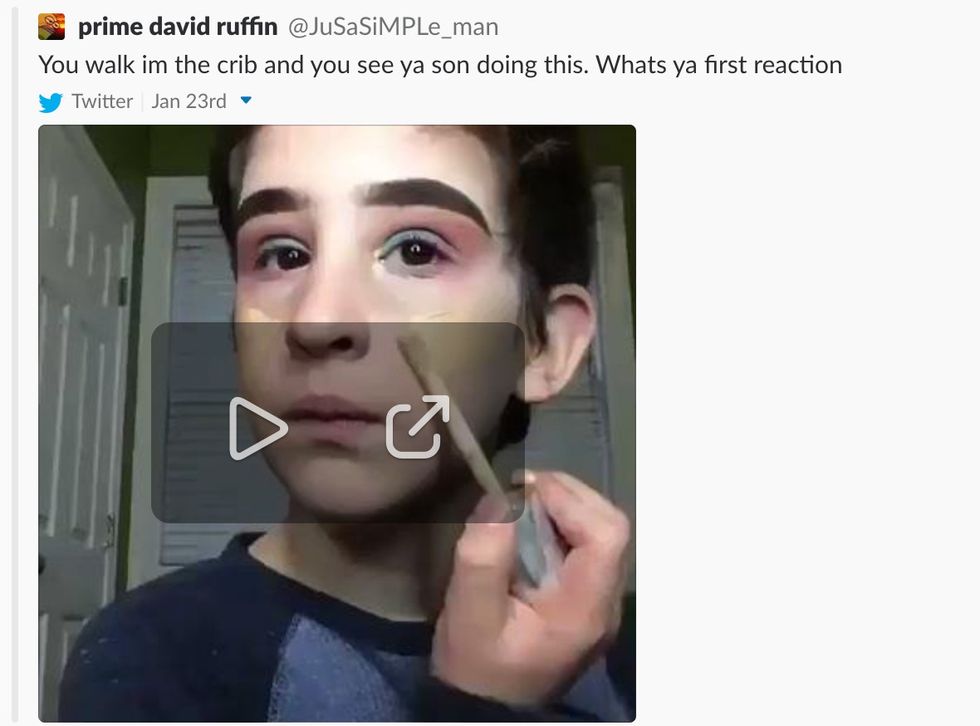 ---
But the response received was overwhelming. The since-deleted Tweet garnered a whopping 5.5K replies.
While the Tweet drew some mean comments, the response was overwhelmingly positive, with many of the comments focusing on the quality of the boy's rather than the fact he was putting on makeup in the first place.
The responses send the message that it's more important to love your son than it is to hold on to a prejudice. However, people will still not tolerate using the wrong foundation!