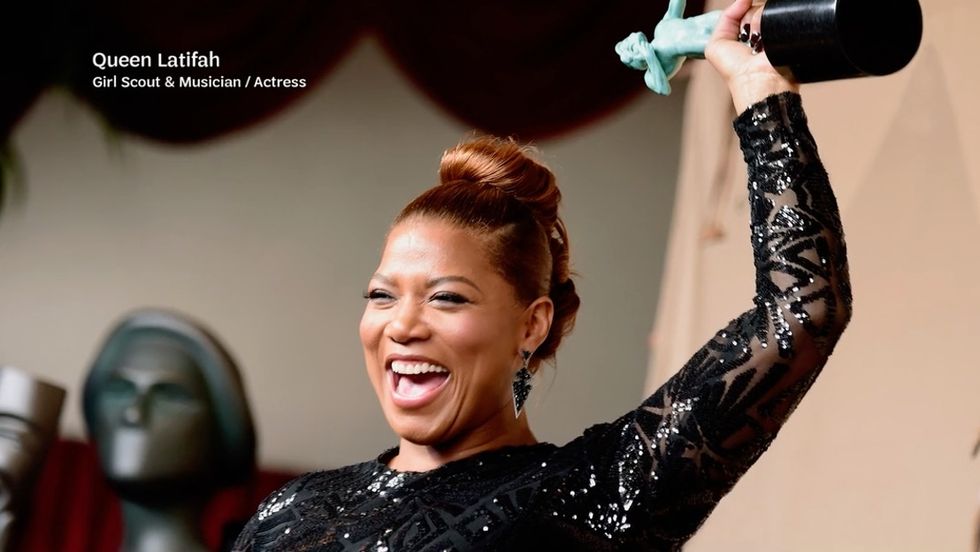 True
Girl Scouts
When was the last time a Girl Scout inspired you to follow your dreams?
If your answer involves dreaming of Girl Scout cookies, then I don't blame you — getting your hands on those Thin Mints can be a real motivator.
But what you may not realize is that Girl Scouts have influenced the world in much bigger ways that don't involve their awesome cookies. In fact, some Girl Scouts have changed the course of history.
---
We're talking astronauts, political leaders, activists, and more. Girl Scouts of the USA reports that an incredible 64% of today's American women leaders were once Girl Scouts.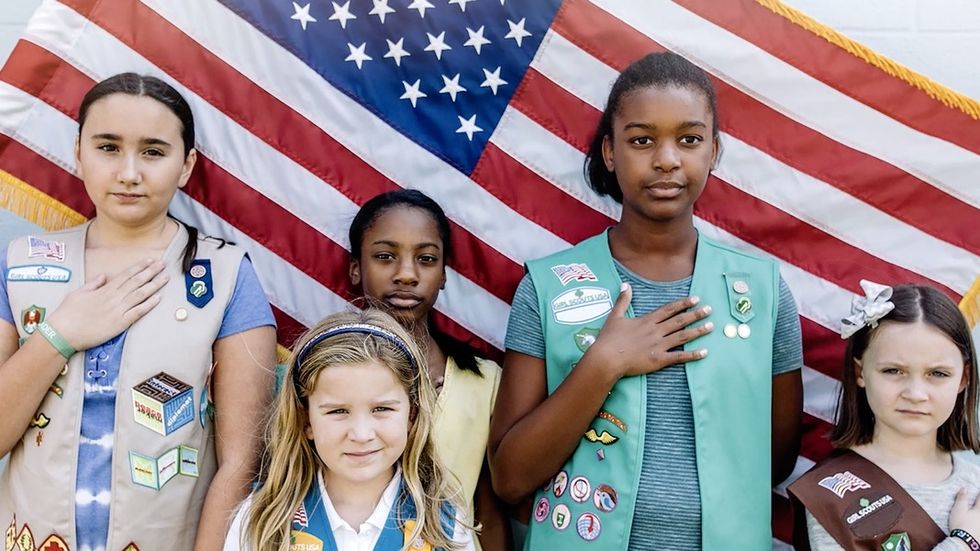 Image via Girl Scouts of the USA.
This organization helps girls understand what they're capable of by giving them badges for accomplishments in areas such as entrepreneurship, citizenship, and STEM. The girls practice an incredible range of skills, from running a business to creating art to tackling cybersecurity.
And if their roster of prominent former scouts is any indication, every Girl Scout is capable of greatness. Here's a look at seven of them.
1. Lucille Ball created her own space in an industry that hadn't yet made space for her.
When a Girl Scout named Elizabeth dressed up as Lucille Ball in 2017, she wasn't just wearing a costume. Ball was a former Girl Scout, and Elizabeth was portraying her spirit and determination in a Girl Scout photo shoot celebrating Women's History Month.
Lucille Ball cracked people up with her wacky physical comedy, her expressive face, and her "I Love Lucy" character's knack for getting into hilariously troublesome situations. And while audiences laughed, Ball was making history.
She became one of the first female comic leads on television and often defied traditional gender stereotypes in her role. "I Love Lucy" was also a massive hit, ranking as the #1 show in the country for four of its six seasons.
Off-screen, Ball was also a trailblazer. She and Desi Arnaz co-owned the production studio Desilu Productions until she bought out his shares and ran it on her own. That made her the first woman to run a major television studio. And the hits that came later on her lot, like "The Dick Van Dyke Show," "Star Trek," and "Mission: Impossible," show that she did a fantastic job.
2. Tammy Duckworth changed what it means to be a United States senator.
In this digital age, nearly all of our senators are on Twitter, and if you follow Tammy Duckworth's account, you might have seen messages like this one: "Thanks, @girlscouts, for teaching me leadership skills I use in the Senate everyday."
Duckworth still has her Girl Scout uniform and sash, which carries an impressive number of badges. The skills she learned to earn those badges no doubt helped her become the incredible trailblazer she is today.
In fact, Duckworth just can't stop making history. She served as a U.S. Army helicopter pilot in Iraq, where she lost her legs in a 2004 grenade attack. In 2012, she became the first woman with a disability elected to the U.S. House of Representatives and the first member of Congress born in Thailand.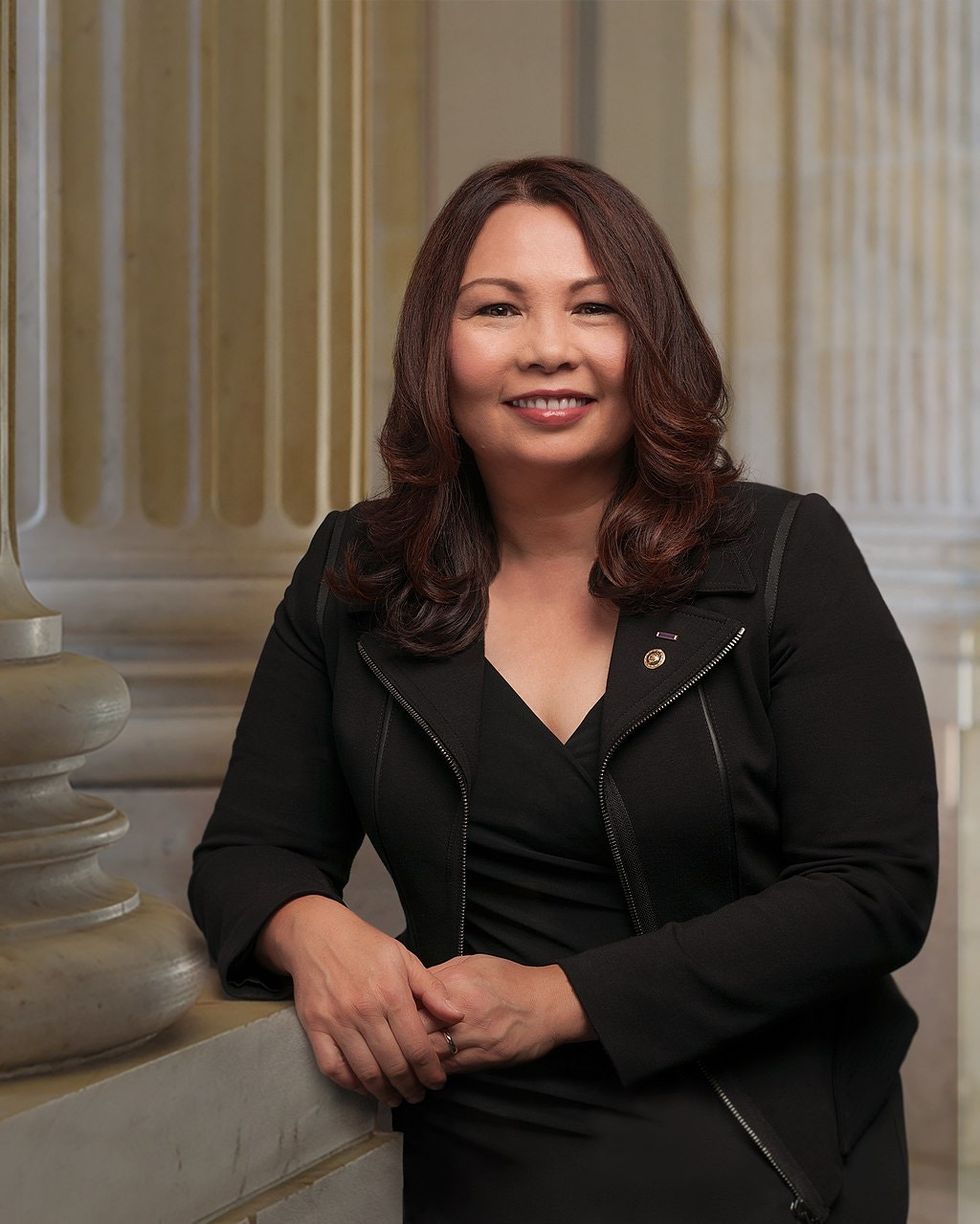 Image via Girl Scouts of the USA.
Throughout her career, she has earned a Grammy Award, a Golden Globe Award, an Emmy Award, three Screen Actors Guild Awards, and an Academy Award nomination. But before she released that very first album, Queen Latifah was a Girl Scout and earning badges for her sash.
Today Latifah clearly appreciates Girl Scouts for helping start off on the right foot. She narrated this video to celebrate the Girl Scouts tradition of "Preparing girls for a lifetime of leadership."
Perhaps the next time a woman in comedy makes you laugh or a piece of digital technology leaves you in awe, you'll think of the Girl Scouts.
Being a Girl Scout helped these women develop their leadership skills, confidence, and ambitious attitudes. In order to earn Girl Scout badges, they had to prove themselves capable of helping people. And they've certainly done so in their careers by inspiring countless other women to forge their own paths across a wide range of industries, including sports, science, philanthropy, and business.
What's more, they all uphold the Girl Scouts value of making the world a better place.
Keep their stories in mind the next time you see a Girl Scout — you might be looking at one of our future leaders.