SK-II
The one competition that no one signed up for, but everyone is in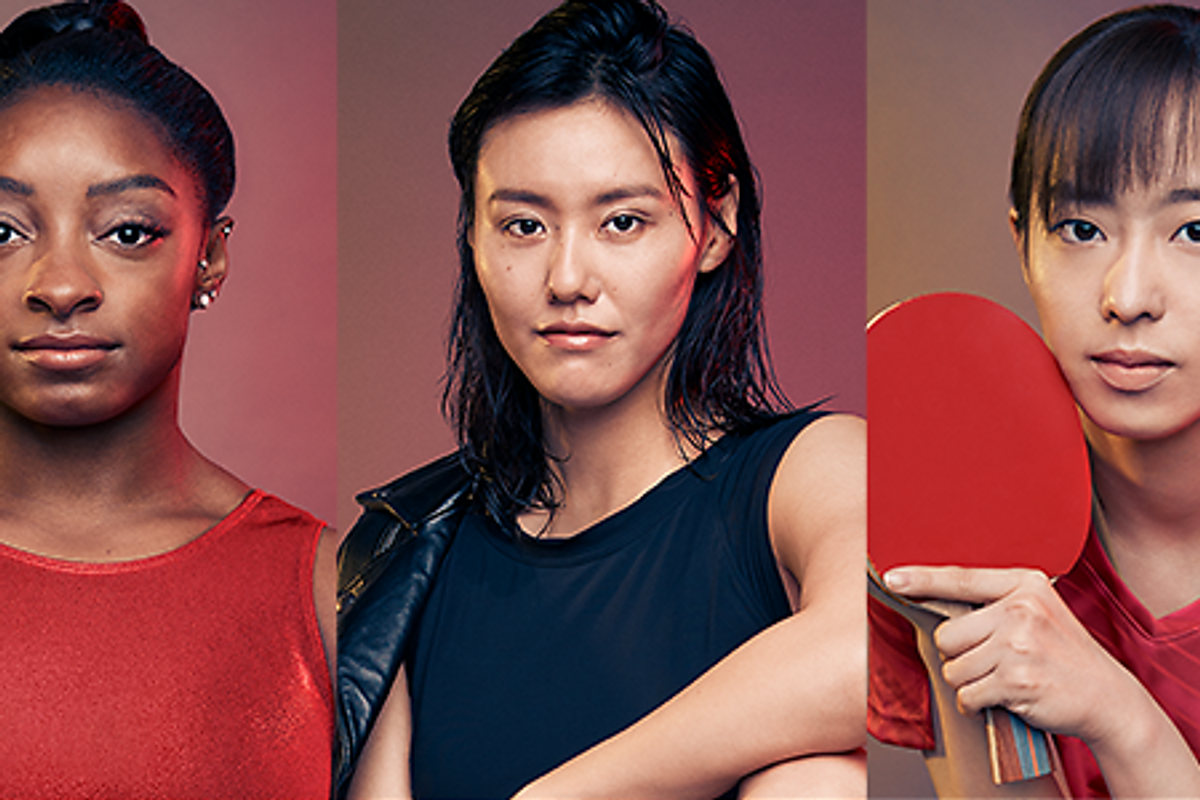 True
SK-II
If you've ever felt as if life is one big beauty pageant you somehow wandered into, you wouldn't be wrong. It often seems as if society values a woman's looks more than it values her intelligence and ability. A 2017 Pew Research center poll on gender differences found that physical attractiveness was the top trait mentioned when asked what society values most in women. 35% of respondents said that beauty was the top quality for a woman to possess.

---
The constant pressure to fit into an arbitrary beauty standard is bad on its own, however many women also find themselves competing against each other, which is exacerbated by social media. It puts us in an unhealthy spot where we begin comparing ourselves to other women. However, the women we're comparing ourselves to are also comparing themselves to other women.
Simone Biles, the world's most decorated gymnast; LiuXiang, world-record holder swimmer; Ishikawa Kasumi, table tennis player and two-time Olympic medalist; Ayaka Takahashi and Misaki Matsutomo, badminton duo and Olympic gold medalists; Mahina Maeda, surfer; and Hinotori Nippon, Japan's volleyball team will all be competing in the Tokyo 2020 Olympics - but they won't be competing with each other when it comes to their looks. These powerful athletes recently teamed up with global prestige skincare brand SK-II to take the competition out of beauty, sending the message that beauty is #NOCOMPETITION.
SK-II unveiled the #NOCOMPETITION campaign at the 2020 MAKERS Conference. "In today's society, if you want to be considered beautiful, you would have to look, act and feel a certain way. For example, on social media, to be beautiful is to have a certain type of physique, behave a certain way and portray to the world how happy and carefree you're feeling. More and more girls curate these 'perfect' social media profiles thinking this is the only way to be beautiful," Delphine Buttin, Global SK-II Olympic Games Program Leader, said. "But there should be no competing standards on how someone should look feel and act."

In a post to her Instagram account, Biles shared: "I've learned to put on a strong front and let most of it slide. But I'd be lying if I told you that what people say about my arms, my legs, my body ... of how I look like in a dress, leotard, bathing suit or even in casual pants hasn't gotten me down at times."

SK-II hopes that the #NOCOMPETITION campaign sparks conversations and inspires women to eschew toxic competitions when it comes to our beauty standards. "These toxic competitions dictate how we should look, feel and act, creating pressure that holds us back in our daily lives," SK-II said in a release. "It is the one competition that no one signed up for, but still everyone ends up in."
As part of SK-II's ongoing platform to #CHANGEDESTINY, they have declared beauty is #NOCOMPETITION. The heart of the SK-II brand philosophy celebrates how destiny is not a matter of chance, but a matter of choice. Inspired by the stories of women from around the world, #CHANGEDESTINY sheds light on the pressures they have and the universal 'box' they are put in to be perfect in society's eyes. Award-winning #CHANGEDESTINY campaigns include 2016's "Marriage Market Takeover" that put a spotlight on the labels of "Sheng Nu" or "Leftover Women" in China, 2017's "The Expiry Date," 2018's "Meet Me Halfway," and 2019's "Timelines," a docu-series in partnership with Katie Couric about the evolving and controversial topic of marriage pressure and societal expectations women face globally.

Beauty is in the eye of the beholder. Let's stop competing so we can start winning.
To find out more about #NOCOMPETITION and learn how you can support and lend your voice to the cause, please visit nocompetition.sk-ii.com