Then, Now, Next
The UN has worked tirelessly to end wars and prevent conflicts. COVID-19 could make it harder.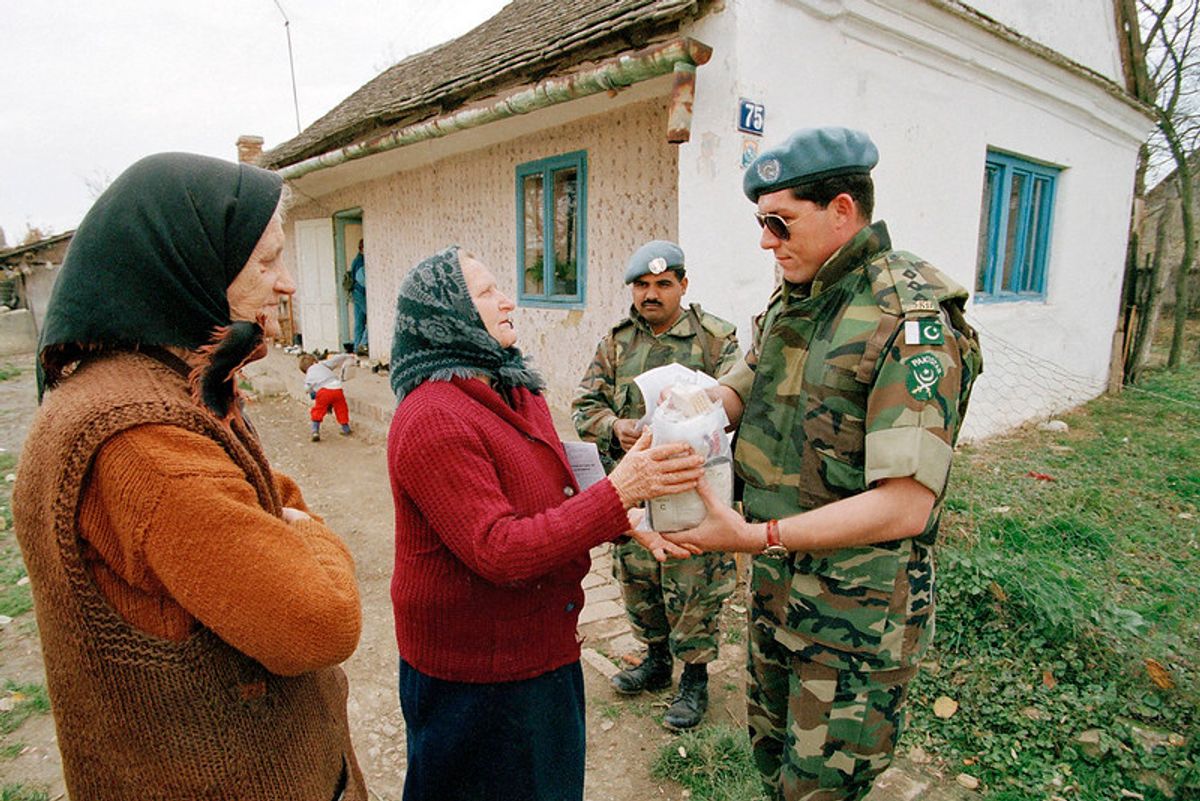 True
In 1945, the world had just endured the bloodiest war in history. World leaders were determined to not repeat the mistakes of the past. They wanted to build a better future, one free from the "scourge of war" so they signed the UN Charter — creating a global organization of nations that could deter and repel aggressors, mediate conflicts and broker armistices, and ensure collective progress.
Over the following 75 years, the UN played an essential role in preventing, mitigating or resolving conflicts all over the world. It faced new challenges and new threats — including the spread of nuclear weapons and other weapons of mass destruction, a Cold War and brutal civil wars, transnational terrorism and genocides. Today, the UN faces new tensions: shifting and more hostile geopolitics, digital weaponization, a global pandemic, and more.
This slideshow shows how the UN has worked to build peace and security around the world:
5/12
In the 1970s, tensions along the Israel-Lebanon border increased and on March 11, 1978, there was a deadly attack in Israel that resulted in Israeli forces invading Lebanon. The Security Council called on Israel to cease military action and established a UN interim force to confirm withdrawal, restore peace and assist the Lebanese government.
Photo credit: UN Photo/John Isaac