Culture
The Rock surprised a group of tourists near his house and their reaction is pure joy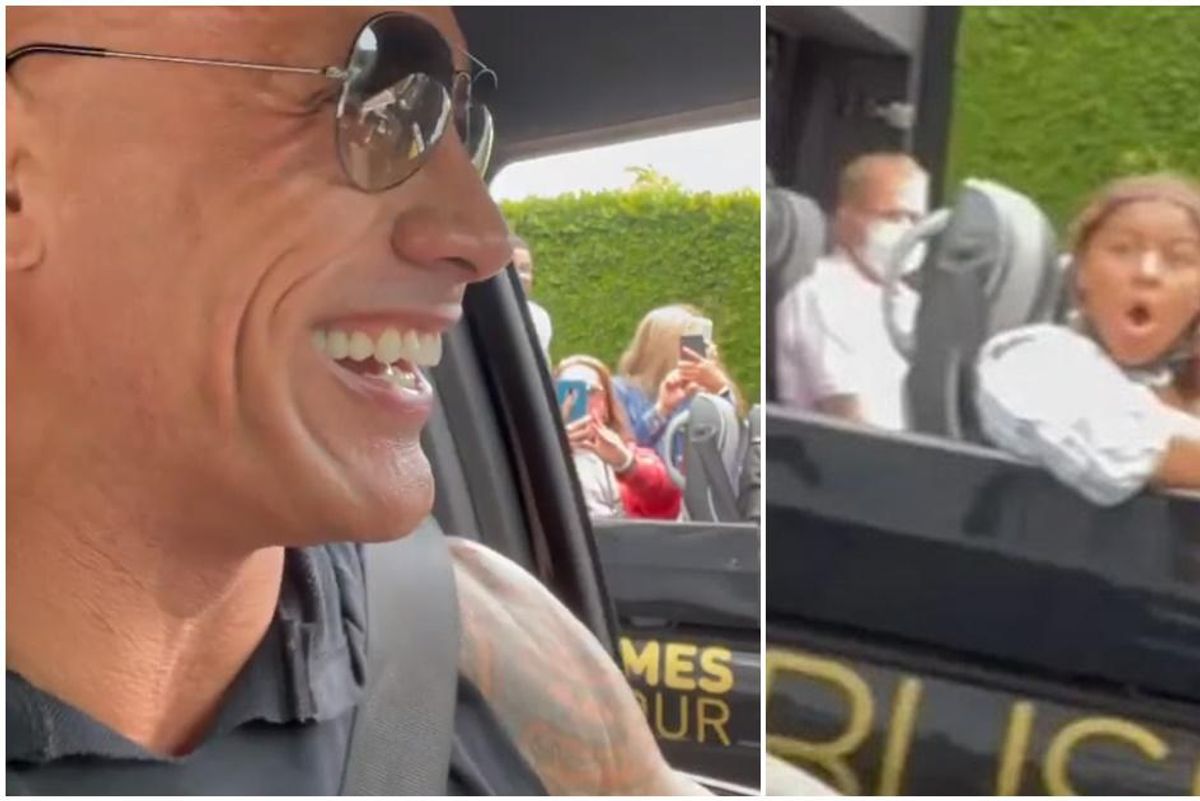 via The Rock / Instagram
Dwayne "The Rock" Johnson gave some fans the surprise of their lives on Saturday when he pulled up beside a bus full of tourists near his home. The "Jungle Cruise" star rolled down his window and called to the group of tourists asking, "Hey you guys know where I can find The Rock?"

The topless bus exploded with screams and everyone had huge smiles on their faces. In Los Angeles, it's rather common to run across the occasional celebrity, but for these folks from out of town, it was a massive shock. Given their excitement, it's pretty clear they got their money's worth.
---
The former pro wrestler turned actor chatted with the tourists for a few moments and gave them enough time to get a picture.
After greeting the crowd, he pulled away in his vehicle laughing, saying, "Ah well, that was fun. It was a good way to start off my Saturday."

The Rock is one of the highest-paid actors in Hollywood and lives an incredibly lavish lifestyle, but it's good to see that he still has love for the fans who made it all happen. In a town where there are far too many entitled celebrities to count, it's great to see someone enjoy the wonderfully blessed life they have.

"One of the cool parts of fame & my job ~ makin' a few folks happy," he captioned the post on Instagram.