More
Tegan and Sara teamed up with Wildfang for an awesome new campaign.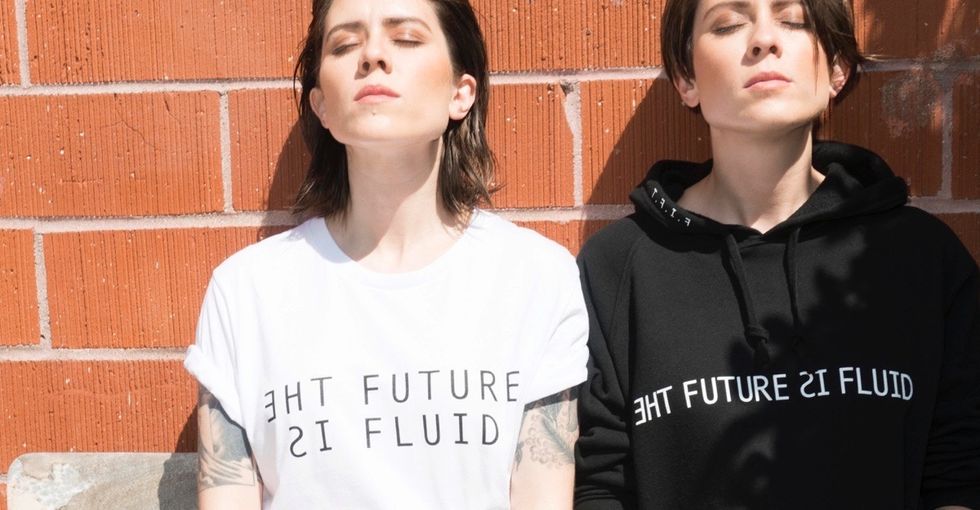 Tegan and Sara Quin want to show you the future — and if we're being honest, it looks pretty cool.
Late last year, the indie pop duo launched the Tegan and Sara Foundation as a vehicle for social change and LGBTQ issues. To further their goals, the famous twins and their eponymous foundation recently teamed up with the good people over at feminist clothing connoisseurs Wildfang for a campaign called "The Future is Fluid."
The social media campaign — centering around the #TheFutureIsFluid hashtag — is accompanied by a special collection of hoodies, T-shirts, pins, and jackets by Wildfang, with all profits from those sales go to the Tegan and Sara Foundation.
---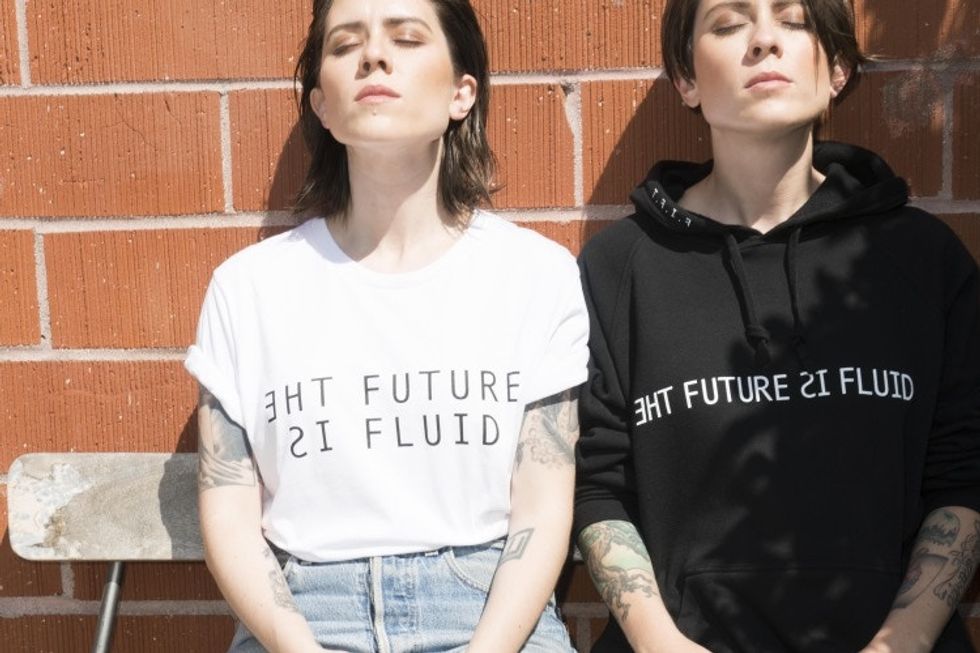 Nicasia.
A lot of brands are increasingly looking toward diversity as an advertising strategy. With Wildfang, that's baked right into who they are as people and as an organization. The Tegan and Sara Foundation partnership is just the latest in a long line of socially-conscious campaigns from the Portland-based company.
Check out the awesome campaign launch video below.
Check out the video or Wildfang's website for more info about the campaign. For additional info on the Tegan and Sara Foundation and what they do, visit their website. Also, we were not paid to promote this; we just thought it was a really cool campaign.