Democracy
The Facebook advertising boycott has changed everyone's favorite social media platform forever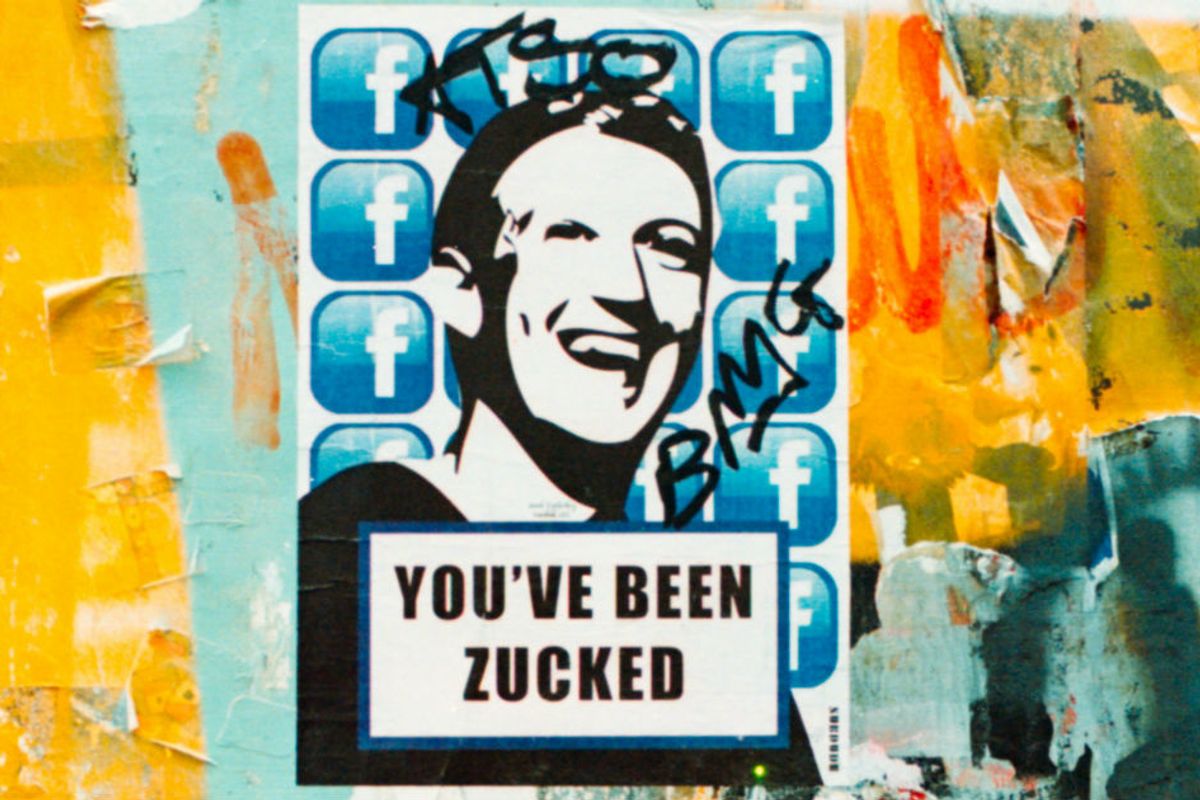 Sometimes a boycott succeeds when it fails.
Although the general aim of a boycott is to hurt profits, there are times when the symbolism of a boycott gives birth to a constant, overt and irreversible new optic for a company to nurse.
When the boycott of Facebook began in June and reached its peak in July, it gathered thousands of brands who vocalized their dissatisfaction with the platform.
The boycott, under the hashtag #StopHateForProfit, was launched by civil rights groups. By July brands were fully behind removing their ad spending - resulting in a small financial dent for the social media juggernaut, but a forceful bludgeoning in the press.
---
Although Facebook still saw growth during the boycott, the social network was left with no choice but to address its own long standing apathy towards hate speech and disinformation. With copious amounts of money constantly flowing through the company, it's clear that in many ways the Facebook executive team see their reputation among activists and the public as a more elusive form of intangible capital.
Intangible capital that they cannot afford to burn through at the rate they currently are.
Mark Zuckerberg and Sheryl Sandberg once again attempted to rebuff the assertions that Facebook has done little to stem hate speech and misinformation on their platform.
"Some seem to wrongly assume that most of the content on our services is about politics, news, misinformation or hate," Zuckerberg said.
"These make up a small part of the content on our services, although they are all things that people generally tell us they'd like to see even less of. We do not profit from misinformation or hate," he continued.
"We completely agree that we don't want hate on our platforms, and we stand firmly against it," Sandberg said. "We don't benefit from hate speech. We never have. Users don't want to see it. Advertisers don't want to be associated with it."
This is a lie.
Many of Facebooks top performing posts, advertisements and public figures peddle a deluge of white supremacy, conspiracy theories, homophobia, misogyny, death threats, coronavirus misinformation and just about every other form of information that can be mangled and weaponized for public consumption.
However, Facebook has more recently made one symbolic step towards something resembling integrity.
Facebook took down a video posted by the Trump campaign in which he claimed children were "virtually immune" to the coronavirus. This is generally regarded by the majority of health experts as completely false and flies in the face of any basic level of logical thought. The reason for it being removed from Facebook was due to it being in violation of the social network's rules against misinformation about coronavirus. This represents a positive small step forward for the social media giant, a small step in a marathon of decency that should have been started over a decade ago.
The boycott began what will be a series of future reality checks for Facebook, as they can no longer plead ignorance or impartiality. In a statement, the boycott organizers said, "This movement will not go away until Facebook makes the reasonable changes that society wants. The ad pause in July was not a full campaign — it was a warning shot across Facebook's bow."
The fact is, despite what Zuckerberg and Sandberg would have you believe, that Facebook is molding the national consciousness and finds itself dangerously close to irrevocably poisoning the body politic.
There is a small window within which to salvage what integrity remains, but consistently denying their own faults does nothing to begin this vital process.