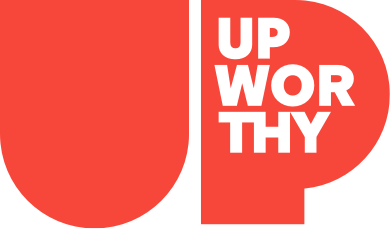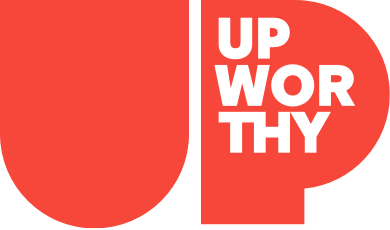 Stories Worth Sharing.

For People Who Give a Damn.
Sign up for the Upworthy newsletter:
(c) GOOD Inc. All Rights Reserved.
PS. You are doing great. Keep it up :<)
This website uses cookies in order to enhance your experience. Please review our Privacy Policy to learn how we may use cookies and how you can change your browser settings to disable cookies. By continuing to use this website without changing your settings, you consent to our use of cookies.
Every man should read this.
Many men don't understand the constant anxiety countless women experience every day surrounding the fear of being sexually assaulted.
This lack of empathy has been in the forefront of the American consciousness over the last few years, especially since Donald Trump entered the center of the political arena. He's been accused by multiple women of sexual assault, was friends with a man accused of sex trafficking minors, caught on tape bragging about sexually abusive behavior and has supported men for Senate and the Supreme Court who've been credibly accused of assault as well.

Get stories worth sharing delivered to your inbox
Whenever someone's words or behavior are called out as racist, a few predictable responses always follow. One is to see the word "racist" as a vicious personal attack. Two is to vehemently deny that whatever was said or done was racist. And three is to pull out the dictionary definition of racism to prove that the words or behavior weren't racist.
Honestly, as soon as someone refers to the dictionary when discussing racism, it's clear that person has never delved deeply into trying to understand racism. It's a big old red flag, every time.
I'm not an expert on race relations, but I've spent many years learning from people who are. And I've learned that the reality of racism is nuanced and complex, and resorting to a short dictionary definition completely ignores that fact. The dictionary can't include all of the ways racism manifests in individuals and society, and the limitations of dictionary definitions make it a poor tool for discussing the topic.
Since "racism" is such a loaded term for many people, let's look at such limitations through a different complex word. Let's take "anxiety." According to Merriam-Webster, "anxiety" is defined as "apprehensive uneasiness or nervousness, usually over an impending or anticipated ill."
Now imagine thinking that you understand everything that encompasses anxiety from reading that dictionary definition. Imagine thinking you could recognize the signs of anxiety in someone based on that definition alone. Ridiculous, right? The dictionary doesn't explain that some people's anxiety manifests as anger, even though it does. It doesn't say that anxiety sometimes manifests as withdrawal or aloofness. It doesn't say that you often won't see obvious signs of fear or nervousness in someone experiencing anxiety.
The dictionary doesn't offer anything close to the reality of what anxiety is or looks like. It would be silly to say that someone isn't experiencing anxiety because they're not clearly showing signs of nervousness like the dictionary definition implies. Just as the dictionary definition of anxiety is not comprehensive, neither is the dictionary definition of racism. Yet people keep using it to "prove" that something or someone isn't racist.
Fox News analyst Brit Hume just pulled that trick on Twitter to try to back up his claim that Donald Trump's "go back to" statements to four Congresswomen of color weren't technically racist.
The first Merriam-Webster entry for "racism" reads "a belief that race is the primary determinant of human traits and capacities and that racial differences produce an inherent superiority of a particular race."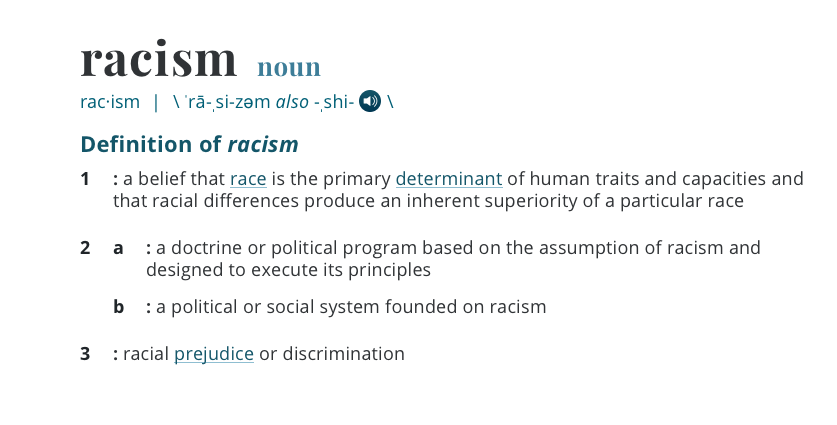 Merriam-Webster
First of all, I'm not sure how this definition actually makes Trump's statements not racist. A belief is not always conscious, so even assuming that his racism is unconscious, a white man telling four women of color to "go back to" their countries of origin—despite three of them being born in the U.S. and the fourth being a naturalized citizen of the U.S.—is pretty objectively racist. No one knows exactly what is going on in the President's head, but such statements only being made to women of color would certainly be consistent with the behavior of someone with a belief in white people's inherent superiority.
But that simple definition isn't truly definitive, either. Shortly after Hume's tweet, Merriam-Webster pointed out a usage note for the word "racism," which clarifies that dictionaries do not provide the be-all-end-all definition of words.
Anti-racism advocates have tried time and time again to explain that racism is not as straightforward as someone saying, "I think I'm superior to people who don't share my skin color." Racism is almost never that blatant, and yet oodles of Americans refuse to call anything less than that kind of bold statement "racism." We have a long history showing exactly how white supremacy—the origin of racism in the U.S.—exerts itself in both strong and subtle ways, and thousands of hours and pages of education from experts describing how racism works on an individual and societal level. But people still insist on the simplistic narrative of "Racism=hating people of a different race."
I've seen many people, including Brit Hume, argue that the word racism has lost all meaning. Frankly, that's a copout. Racism—as both a conscious or unconscious belief of racial superiority and as a system of racial prejudice blended with power dynamics—has a broader meaning than one person hating another person for the color of their skin. But that doesn't make it meaningless.
I've also seen people complain that "everything is racist these days," but no, it's really not. We simply understand more about racism now, thanks to the field of race studies and to people of color offering their time and energy to explain it, so it's easier to identify in its various forms. In my experience, when someone's understanding of racism reaches a certain stage, they start recognizing it in places where ignorance or unconscious bias may have caused them to miss it in the past. That's not imagining racism where it doesn't exist or "calling everything racist these days"; that's simply seeing reality more clearly.
When you really dive deep into the historical, psychological, and sociological reality of racism in America, it becomes painfully obvious that racism is far more prevalent and enmeshed in our society than most people think. Until defensive, mostly-white folks stop automatically denying racism every time the word is used and stop throwing around dictionaries to avoid having to do that deep dive work, we're not going to make real headway on this issue.
Let's stop pretending that the definition and supposed overuse of the word "racism" is the problem, when the problem is racism, period.
Democracy
Mom and blogger Mary Katherine Backstrom regularly shares snippets of life with her two children on her Facebook page. One particularly touching interaction with her daughter is melting hearts and blowing minds due to the three-year-old's wise words about forgiveness.

Even adults struggle with the concept of forgiveness. Entire books have been written about how and why to forgive those who have wronged us, but many still have a hard time getting it. Who would guess that a preschooler could encapsulate what forgiveness means in a handful of innocent words?
Family
California has a housing crisis. Rent is so astronomical, one San Francisco company is offering bunk bedsfor $1,200 a month; Google even pledged$1 billion to help tackle the issue in the Bay Area. But the person who might fix it for good? Kanye West.
The music mogul first announced his plan to build low-income housing on Twitter late last year.
"We're starting a Yeezy architecture arm called Yeezy home. We're looking for architects and industrial designers who want to make the world better," West tweeted.
Cities
Get stories worth sharing delivered to your inbox