Wellness
Looking for a simple way to improve your family's well-being? Try crafting together.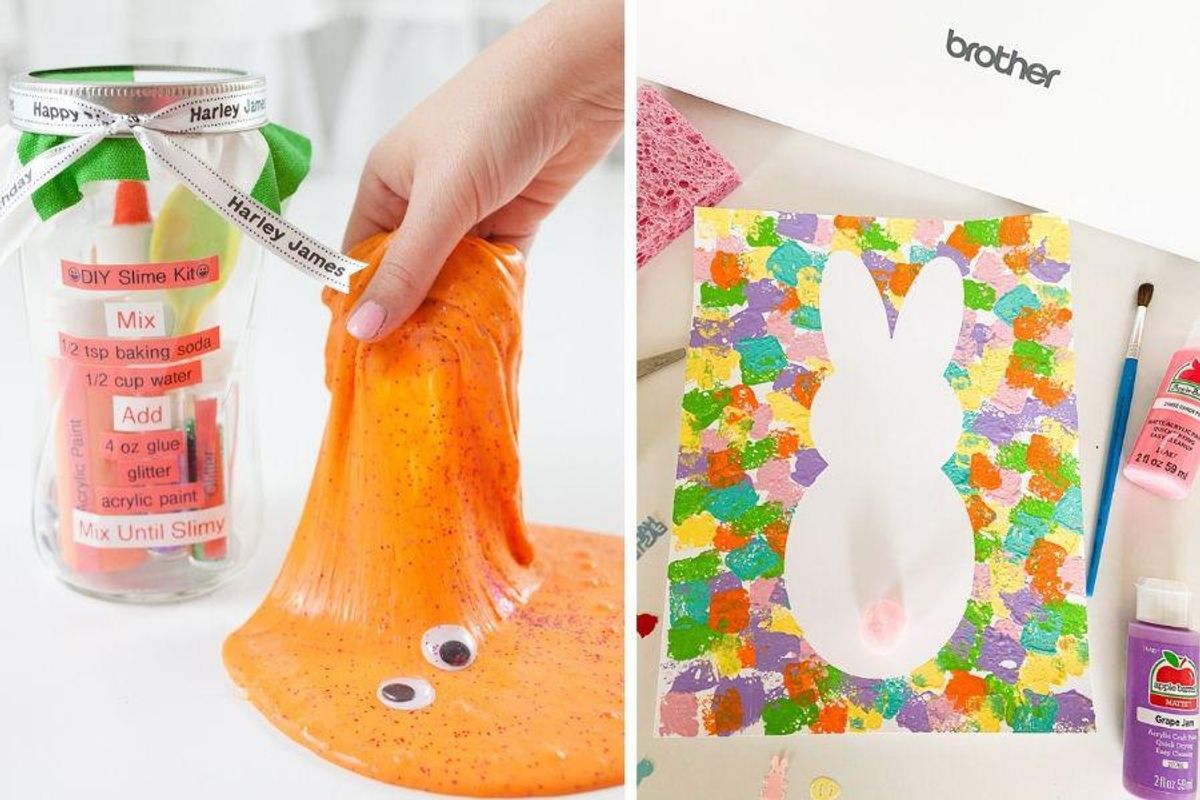 Courtesy of Brother USA and ABCDeena
True
It's National Craft Month! We're celebrating all things crafty and highlighting crafts that do good. Crafting is fun, of course, but it can also encourage sustainability through upcycling, promote education and connection through teaching others, and nurture our well-being through relaxation and mindful creativity.
I recently got a taste of all of those benefits with my own family.
"Mom, I feel like doing something crafty," my pre-teen son told me one evening. I pointed out that we have a whole cabinet full of craft materials he could use, but he wanted a specific project.
"Okay, let me think." I told him. "Why don't we make collages?"
I pulled out the scissors, glue, some old magazines, scrapbook paper, and a piece of cardstock for each of us, and sat down at the table with him.
---
I couldn't remember the last time I'd set aside time to do something artistic, and soon I found myself wondering why I don't do it more often. It felt good—refreshing and soothing at the same time.
As we each cut and arranged images and words that spoke to us, we talked about the things we were choosing for our collages and why. We discussed the different colors and how they make us feel. As we worked, our conversations meandered here and there, from deep and meaningful to light and silly. It all felt important.
One of the few good things the pandemic has given our family is time for creative activities we might not have made space for before. In fact, a study on families in the U.S and South Korea found that more parents have purchased more arts and crafts-related merchandise and encouraged their kids to engage in more creative endeavors since COVID-19 arrived. Parents have seen crafts as a way to keep kids occupied in an educational way.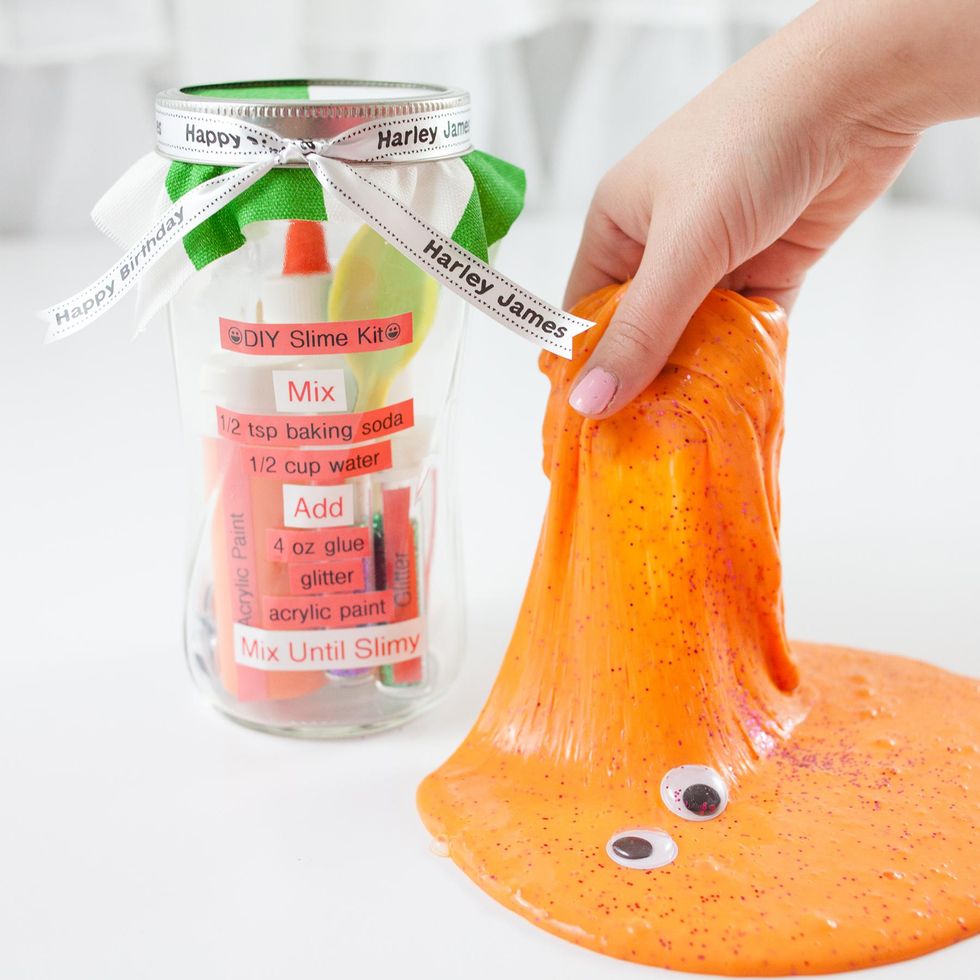 Courtesy of Brother USA
In my personal experience, it's also a great way to bond as a family. Deena of ABCDeeLearning says that it's important for families to do crafts together because it helps create memories with one another. But families who aren't particularly crafty might not know where to start.
"The basic craft supplies that families should have on hand are washable paint, acrylic paint, pom-poms, pipe cleaners, art trays, paper plates, beads, clothespins, colored cardstock paper, markers, crayons, and toilet paper rolls," she says. "I love using recycled materials like toilet paper rolls to create with. If you have these supplies on hand, you can do A TON of different crafts."
Deena recommends starting with painting crafts if you're new to crafting, as it's easy to do and adapt to different ages. It also doesn't require a ton of supplies. As families get more used to the idea of crafting regularly, they can expand to things like paper-cutting crafts, or fabric and sewing crafts, but crafts don't have to be complicated to be fun.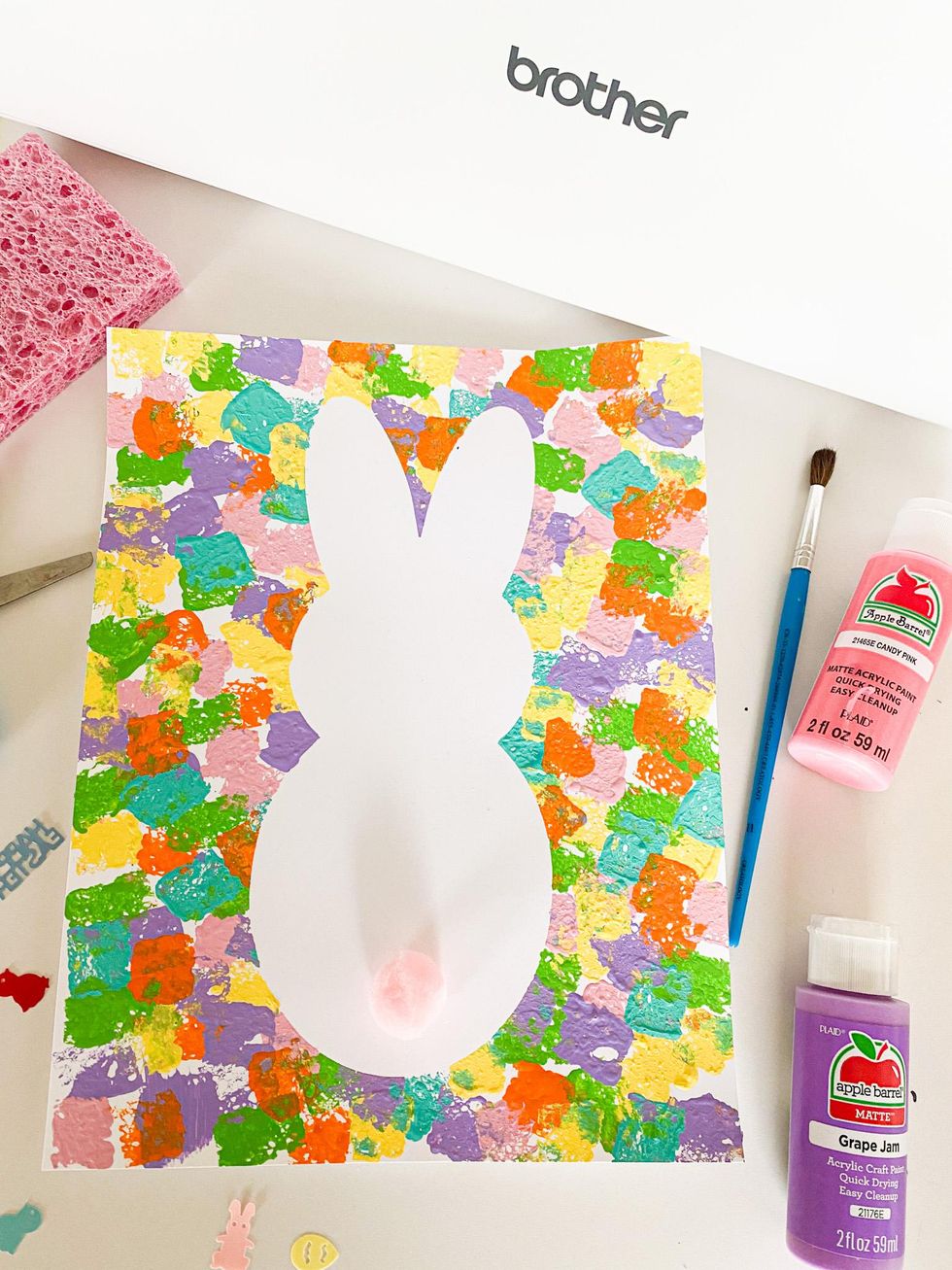 Courtesy of ABCDeena
Crafting can also be legitimately therapeutic. In fact, a study from New Zealand shows that the feeling of calm I had while collaging with my son wasn't a coincidence.

Researcher Tamlin Conner from the University of Otago and two American researchers surveyed 650 young adults whose online diaries describe their daily activities and their sense of well-being. Then they analyzed the participants' engagement in creative endeavors, their levels of positive and negative emotions and what the researchers called "flourishing"— their overall sense of meaning, purpose, engagement, and social connection.
What Conner and her team found? Engaging in creative activities one day predicts a positive sense of well-being the next day.
"Research often yields complex, murky, or weak findings," Conner told Berkeley's Greater Good Science Center. "But these patterns were strong and straightforward: Doing creative things today predicts improvements in well-being tomorrow. Full stop."
And it didn't matter whether people were naturally creative or not.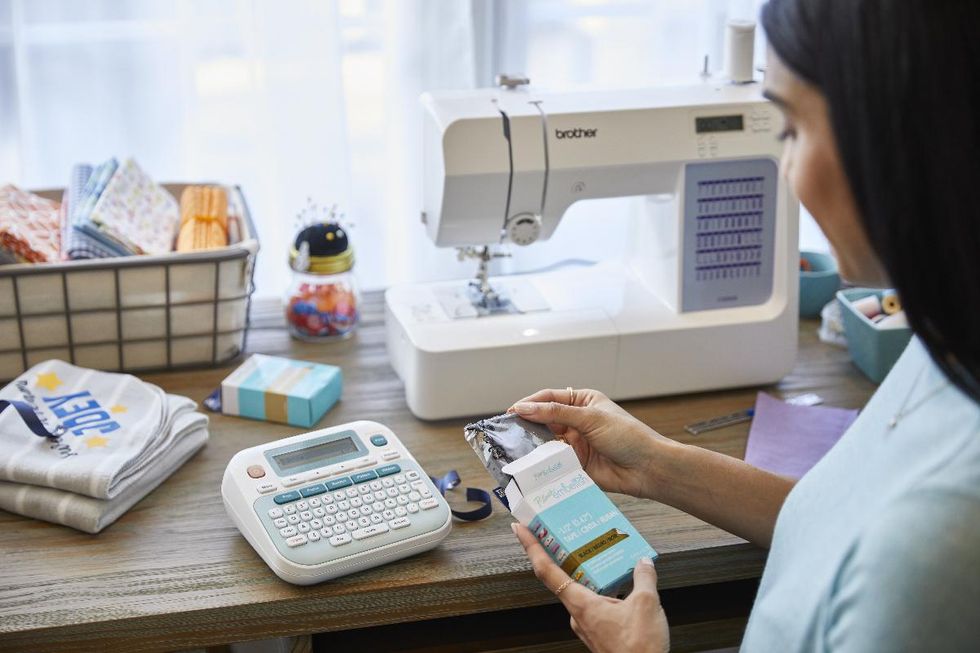 Courtesy of Brother USA
"We were actually pleased that personality made no difference in the link between creativity and well-being," she said. "This suggests that everyone and anyone can benefit from introducing creativity into their daily lives."
Making time and space for crafts can help you reap the benefits of creative activity for your own well-being, and also help you connect on a different level as a family. If you're not sure where to start, we love Brother USA's blog of resources. They have a range of crafts for all ages and skill levels that can easily be done as a family, as well as products that can make your craft projects pop. (For instance, the Brother ScanNCut DX SDX85 is a cool tool that lets you scan and automatically precision-cut your own handmade designs. We're also big fans of their P-touch Embellish ELITE which allows you to customize ribbons and tapes right from your smartphone.)
The time we have with our kids at home is precious and fleeting, so let's make the most of it, wisely and creatively.
More Links We Like: