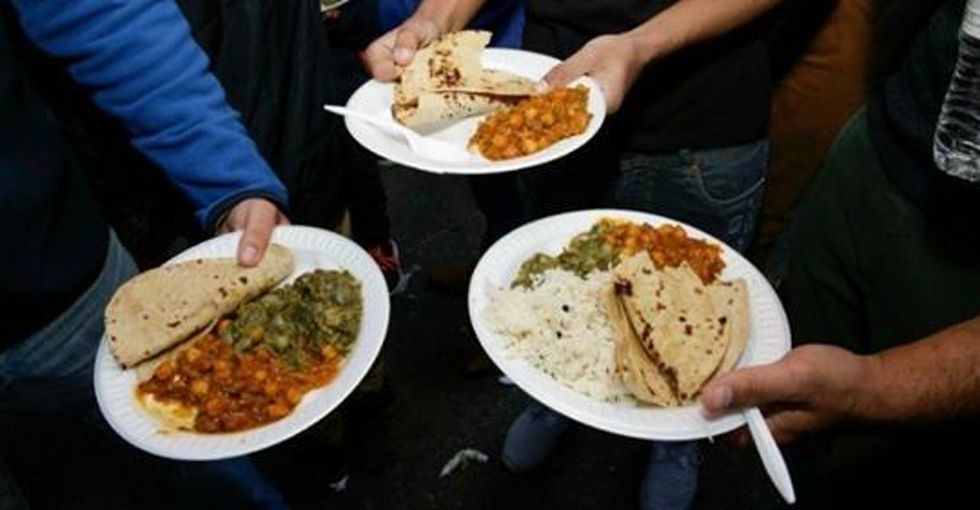 Vegetables, lentils and tortillas … sounds delicious. But what's on the menu in San Antonio is a greater act of kindness.
According to multiple reports a local Sikh temple has been helping to feed federal workers affected by the partial government shutdown.
"The least we could do is support them with a hot meal for the next three days," Balwinder Dhillon, President of the Sikh Center of San Antonio, said in a statement given to the media. "The Sikh Community appreciates their services and believes in giving gratitude to those men and women for doing a wonderful service for the nation."
---
This small act of kindness has resonated across social media as the already record long federal government shutdown closes in on a full month.
Though most government agencies remain open during President Trump's fight with Congress over funding for a border wall, the shutdown has had a major impact on agencies like the TSA.
According to Dhillon, some of the volunteers have been showing up at early as 4am in the morning to begin prepping the food.
"We don't worry about one community. We all belong to one race, which is the human race. We think we are all brothers and sisters and we need to support each other no matter who we are," he told local NBC affiliate News4SA. "We may have different color, different class or religion, or social and economic status, but at the end of the day, we are all brothers and sisters."
"This is our faith," he added.