Pets
The American Rescue Dog Show has a 'Best Underbite' category and we're in love
Celebrating the average adopted doggo.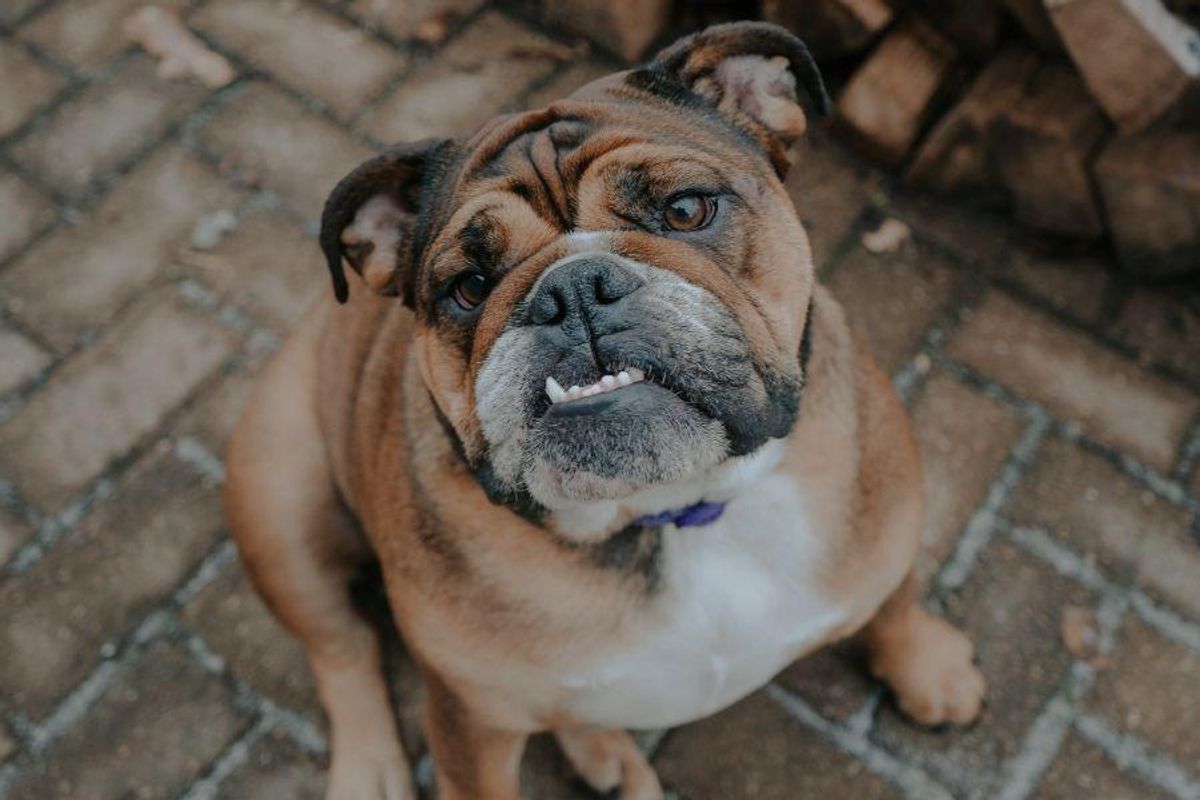 Most of us are familiar with the Westminster Kennel Club Dog Show—perhaps through the 2000 Christopher Guest mockumentary "Best in Show," if nothing else. The competition has been around for 143 years, celebrating canine pedigree and showcasing the best of various breeds. Dogs compete in the categories of Sporting, Hound, Working, Terrier, Toy, Non-Sporting, and Herding, and then one lucky pooch ultimately gets named Best in Show.
That's all well and good if you're into that kind of thing, but what about the mutts and misfits? What about the doggos who may be the best human companions but don't have the shiniest coats or the greatest agility? Where's the celebration of them?
Enter the American Rescue Dog Show.
---
The American Rescue Dog Show celebrates the average adopted doggo. The show is hosted by Joe Tessitore and Rob Riggle, who totally lean into the heartfelt campiness of the idea. The three judges for 2022—Paula Abdul, Leslie Jordan and Yvette Nicole Brown—have all had rescue dogs of their own.
The delightful categories include Best in Ears, Best in Snoring, Best in Wrinkles and Best in Belly Rubs. There's even a Best in Underbite category.
Check out these cuties:
\u201cdid anyone else catch the \u201cBest in Rescue Dog Show\u201d??? \n\nthey had a category for best underbite \ud83d\ude2d\ud83d\ude2d\ud83d\ude2d\ud83d\ude2d\ud83d\ude2d\u201d

— kelly (@kelly) 1657131040
The show's creator and executive producer, Michael Levitt, has two rescue dogs himself, Trooper and Nelson, who serve as mascots for his production company. According to ABC7, Levitt once took an entire year off from producing to help dogs find homes.
"As a rescuer, I'm saving one dog at a time, which is amazing," he told ABC7, "but as a producer, I knew I could do so much more to have an impact on a national level. That's really how 'The American Rescue Dog Show' came about."
And the show puts its money where its underbite is. Dogs who win any of the seven "Best in" categories win $10,000 for their local animal welfare group. The ultimate winner, named "Best in Rescue" gets an additional $100,000 to donate.
The show is perfect family television watching, and Levitt hopes that it will inspire more people to consider rescuing pets instead of getting them from breeders. Animal shelters across the country have pets waiting for people to offer them a welcoming home, and seeing how lovable these doggos are makes it hard to resist.
The show aired on ABC at the end of May but can currently be found on Hulu.