Family
Psychologist shares beautiful advice for talking to people with dementia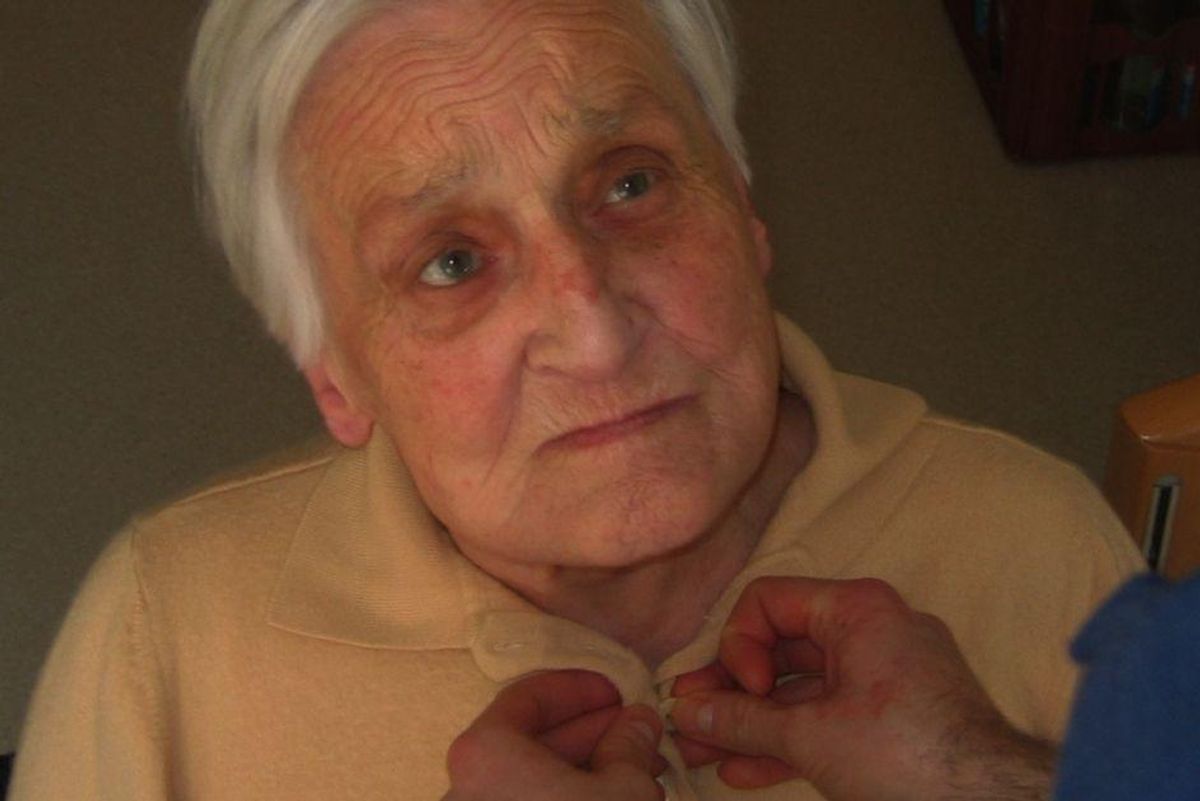 Canva
Few things are more difficult than watching a loved one's grip on reality slipping away. Dementia can be brutal for families and caregivers, and knowing how to handle the various stages can be tricky to figure out.
The Alzheimer's Association offers tips for communicating in the early, middle and late stages of the disease, as dementia manifests differently as the disease progresses. The Family Caregiver Alliance also offers advice for talking to someone with various forms and phases of dementia. Some communication tips deal with confusion, agitation and other challenging behaviors that can come along with losing one's memory, and those tips are incredibly important. But what about when the person is seemingly living in a different time, immersed in their memories of the past, unaware of what has happened since then?
Psychologist David McPhee shared some advice with a person on Quora who asked, "How do I answer my dad with dementia when he talks about his mom and dad being alive? Do I go along with it or tell him they have passed away?"
McPhee wrote:
---
"Enter into his reality and enjoy it. He doesn't need to be 'oriented.' Thank God the days are gone when people with advanced dementia were tortured by huge calendars and reminder signs and loved ones were urged to 'orient' them to some boring current 'reality.'
If dad spends most of his time in 1959, sit with him. Ask questions he didn't have time for before. Ask about people long dead, but alive to him, learn, celebrate your heritage. His parents are alive to him. Learn more about your grandparents. If he tells the same story over and over, appreciate it as if it's music, and you keep coming back to the beautiful refrain.
This isn't 'playing along to pacify the old guy,' this is an opportunity to communicate and treasure memories real but out of time."
wanted to share this incredible story on how to engage people with dementia — "enter into their reality" https://t.co/4xbvWqMJ2L

— Rob N Roll 🎃™️ (@Rob N Roll 🎃™️) 1634002986.0
People on Quora loved the thoughtful, compassionate advice. Many people shared that they had taken this approach with their relatives with good results, and people who work with dementia patients confirmed it also. Some said that "orienting" to present reality may be helpful for people in the early stages of dementia, but not necessarily in the middle or later stages.
Of course, caregivers know that dementia means more than simply living in another time period in your head, and that talking with a person with dementia might require different skills and approaches on different days. But this advice to learn about a loved one's past may come in handy for family members who feel sad or hurt that they aren't being remembered in the present. It may help to see it as an opportunity to time travel with the person rather than a loss. When a person is deep in their long-term memory, you may be surprised and delighted by what you can discover.
People with dementia don't need to be brought back to the present if it's just going to confuse or irritate them. If they are in a safe place and are being watched over so they don't wander or do something dangerous, let them be. Join them in their past world and get to know them in a way you may not have had the opportunity to otherwise.
Solid advice, Dr. McPhee. Thank you for sharing it publicly.