Family
New Zealand is giving bereavement leave from work to women who have miscarriages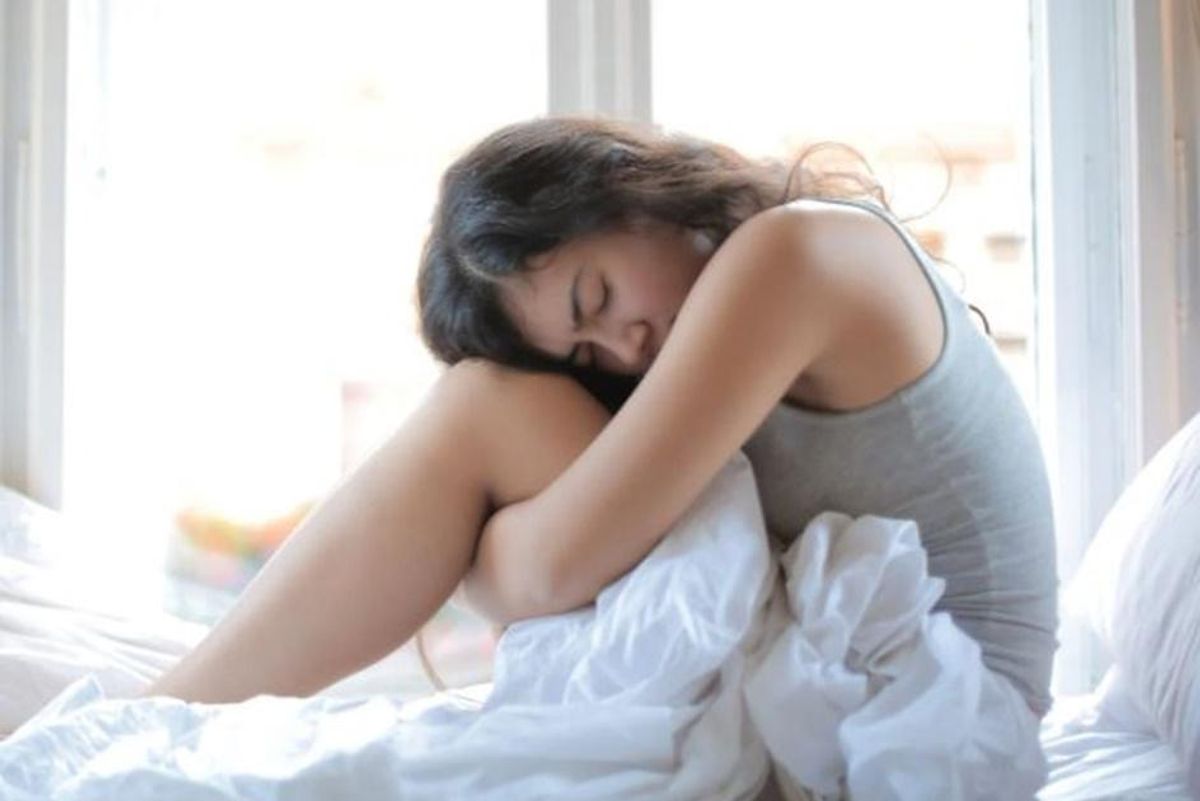 via Pexels
A miscarriage can be an incredibly traumatizing event for a woman, but because they are relatively common, they aren't treated as seriously as they should be. According to the CDC, about 17% of American pregnancies end in miscarriage.

"Because it is medically common, the impact of miscarriage is often underestimated," Janet Jaffe, PhD, a clinical psychologist at the Center for Reproductive Psychology in San Diego said according to the American Psychological Association.
"But miscarriage is a traumatic loss, not only of the pregnancy but of a woman's sense of self and her hopes and dreams of the future. She has lost her 'reproductive story,' and it needs to be grieved," she continued.
---
A study from Britain found that about 15% of women who miscarry experience significant depression and/or anxiety for up to three years after the event.
However, the experience is treated by most as a routine health issue, forgetting the incredible emotional trauma that can come with a miscarriage. The loss of a potential child strikes at the very heart of what it means to be human. To simply pass it off as a routine medical event is extremely callous.
New Zealand's parliament has just unanimously passed legislation giving mothers and their partners three days of be… https://t.co/dl6mKI4Pga

— GeeW BlueNote 🌊#BLM @LFC @AllBlacks 🇳🇿 (@GeeW BlueNote 🌊#BLM @LFC @AllBlacks 🇳🇿) 1616594994.0
A new law recently passed in New Zealand aims to provide time to heal for those intimately affected by miscarriage.

New Zealand's parliament passed a new bill that gives women, their partners, and parents planning to have a child through adoption or surrogacy, three days of paid leave after a pregnancy loss. India is the only other country with such a law. It gives women six weeks of paid leave after a miscarriage or medical termination.
In the U.S., Reddit is the only employer that offers time off for a miscarriage. The tech company offers eight and a half weeks of fully paid leave for anyone who goes through a pregnancy loss — father or mother.
"The passing of this bill shows that once again New Zealand is leading the way for progressive and compassionate legislation, becoming only the second country in the world to provide leave for miscarriage and stillbirth," Ginny Andersen, the MP in charge of the bill, said in a statement.
"The bill will give women and their partners time to come to terms with their loss without having to tap into sick leave. Because their grief is not a sickness, it is a loss. And loss takes time."
Final reading of my Bereavement Leave for Miscarriage Bill. This is a Bill about workers' rights and fairness. I ho… https://t.co/tNzvbkl0ah

— Ginny Andersen (@Ginny Andersen) 1616558045.0
During a 2018 interview with The Guardian, Andersen explained that miscarriages are a taboo subject in New Zealand and shouldn't be the reason for conflict between employee and employer.

"The lack of clarity has meant some women have been in the position of having to argue with their employer about whether they are entitled to leave because they have lost their unborn child," Andersen said. "A lot of women have had more than one miscarriage and it can be very traumatic and difficult if you are trying to hold down a job."
Let's hope that New Zealand's new law calls much-needed attention to the grief that parents experience after a miscarriage and inspires world leaders will take necessary steps to create an environment where parents can heal after such personal trauma.