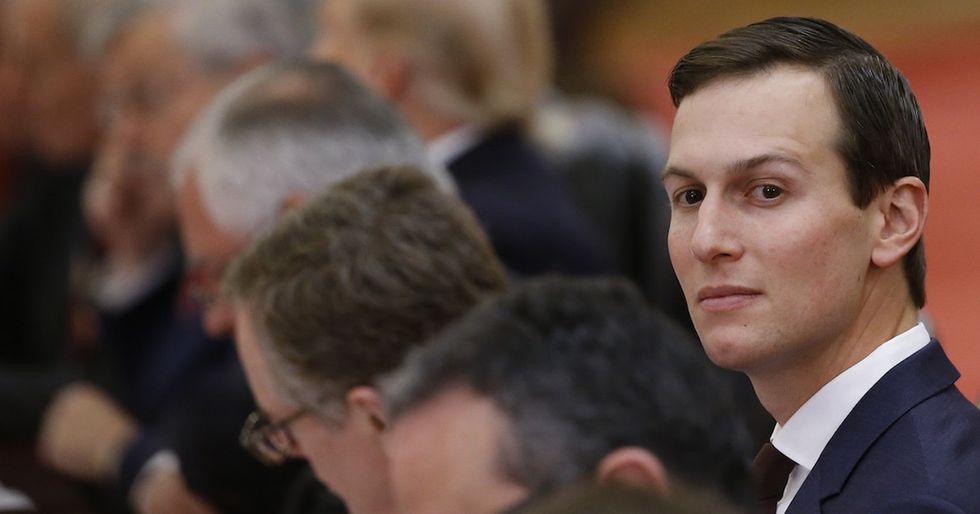 We live in a society that is fueled by bullshit. Advertising, politicians, Tinder profiles, sales people, religion, reality television, James Woods' Twitter feed … the list is nearly infinite.
Happiness comes from knowing how to call out BS and avoid it altogether.
However, a new study shows that being able to sling BS is a marker of success, so the never ending tide of it won't be stopping any time soon.
---
Researchers John Jerram and Nikki Shure of the University College of London, and Phil Parker of Australian Catholic University, attempted to find out how prevalent BS is in society and who's best practiced in the art of hyperbole.
"Bullshitters are individuals who claim knowledge or expertise in an area where they actually have little experience or skill," the study's authors wrote. "Bullshitters are also found to exhibit high levels of overconfidence and believe they work hard, persevere at tasks, and are popular amongst their peers."
The study was conducted on tens of thousands of 15-year-olds in English-speaking countries through the Program for International Student Assessment. The test included a background questionnaire that gauged the students' socioeconomic backgrounds and attitudes toward certain subjects.
Hidden within the questionnaire there was a trick question about math that asked the students' familiarity with 16 topics. Among the legitimate topics were three that were completely fabricated: "proper numbers," "subjunctive scaling" and "declarative fractions."
Students who claimed they are knowledgeable about those subjects were labeled BSers.
The study found that men were much more likely than women to BS and that the wealthy are much more likely to BS than middle class or poor people.
Canadians were found to be the biggest BSers with Americans closely behind.
"Compared to other countries, young people in North America are found to be bigger bullshitters than young people in England, Australia and New Zealand, while those in Ireland and Scotland are the least likely to exaggerate their mathematical knowledge and abilities," the study's authors wrote.
"Being able to bullsh*t convincingly may be useful in certain situations (e.g. job interviews, negotiations, grant applications)," the study's authors wrote.
It's likely that teenagers from wealthy families use hyperbole more often because they learned it from their affluent parents.
"These 15-year-olds are most likely already thinking about applying to university or entering the labor market, both of which are points during which bullshiting may serve as an advantage," Shure said.