Pop Culture
Lady Gaga urges the importance of friendship with 'elders' in tribute to Tony Bennett
"Our age difference didn't matter — in fact, it gave us each something neither of us had with most people."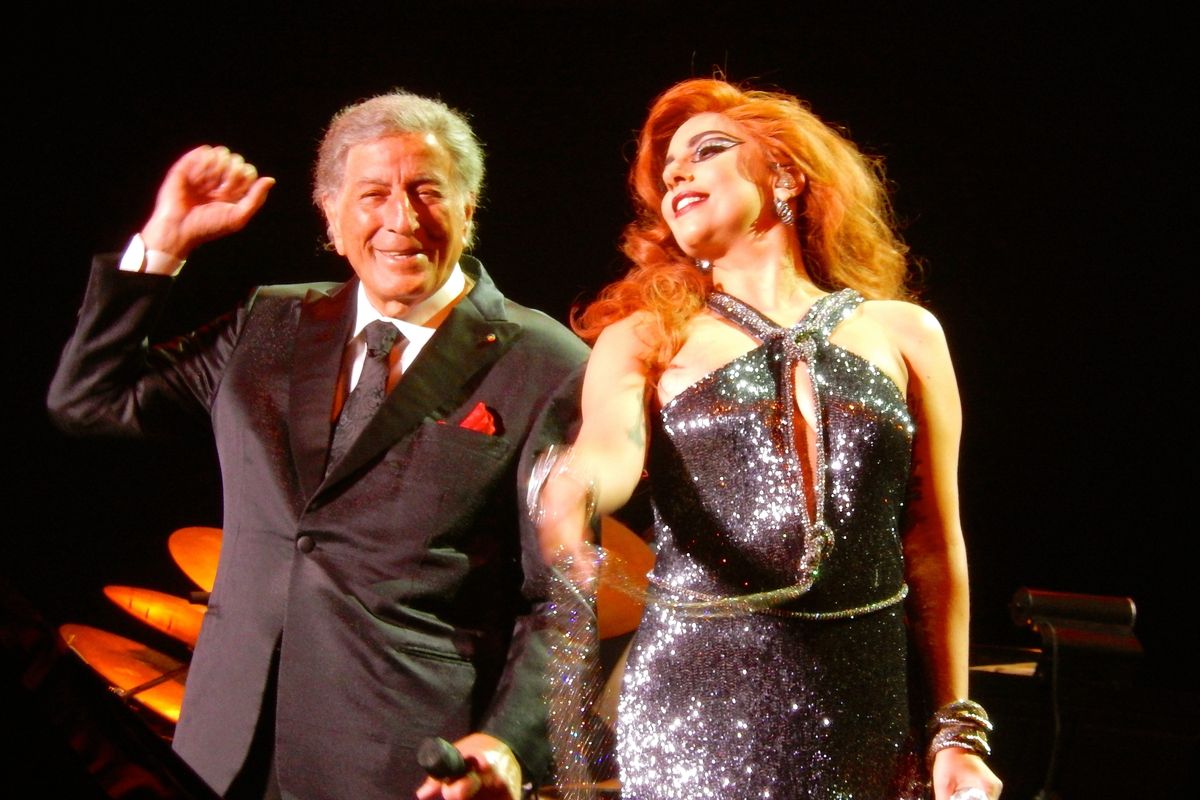 Lady Gaga is loved for many things that have nothing to do with her talent and instead speak to the generosity of her character. Perhaps most notable of these endearing qualities is her ability to create instant and authentic friendships with showbiz elders. Such delightful interactions, full of respect and admiration but never patronizing, are living proof of the potential we all have for intergenerational connections.
Her friendship with the late, great Tony Bennett, who died July 21, 2023, is the best example of this. Since meeting in 2011, the two became not only creative collaborators but pretty much the closest thing to soul mates you could imagine. Even as Bennett's cognition began to decline, Gaga treated him with reverence, describing it as a "challenging" but "beautiful" chapter.
Following the legendary crooner's passing, Gaga shared moving a tribute to her comrade and also a valuable message about the importance of connecting without elders…even during the difficult times.
---
In case you somehow missed out on the greatness that is the work of Bennett and Gaga together (otherwise known as "Cheek to Cheek" and "Love For Sale"), here's how she sums it up:
"With Tony, I got to live my life in a time warp. Tony & I had this magical power. We transported ourselves to another era, modernized the music together, & gave it all new life as a singing duo."
Bennett became far more than a career mentor for Gaga, helping her reclaim a sense of joy and hope.
"Sure he taught me about music, about showbiz life, but he also showed me how to keep my spirits high and my head screwed on straight. "Straight ahead," he'd say. He was an optimist, he believed in quality work AND quality life. Plus, there was the gratitude...Tony was always grateful. He served in WWII, marched with Martin Luther King Jr., and sang jazz with the greatest singers and players in the world."
Gaga then shared how Bennett's Alzheimer's diagnosis made the later years of their friendship "a very long and powerful goodbye." In fact, no matter how painful it was, being at different chapters in life is part of what made their relationship so special.
"Though there were 5 decades between us, he was my friend. My real true friend. Our age difference didn't matter—in fact, it gave us each something neither of us had with most people. We were from two different stages in life entirely—inspired. Losing Tony to Alzheimer's has been painful but it was also really beautiful. An era of memory loss is such a sacred time in a person's life. There's such a feeling of vulnerability and a desire to preserve dignity. All I wanted was for Tony to remember how much I loved him and how grateful I was to have him in my life. But, as that faded slowly I knew deep down he was sharing with me the most vulnerable moment in his life that he could--being willing to sing with me when his nature was changing so deeply. I'll never forget this experience. I'll never forget Tony Bennett."
Gaga concluded by urging everyone to not "discount your elders," and to not "leave them behind when things change." Ultimately, there is a gift to be had within the pain.
"Don't flinch when you feel sad, just keep going straight ahead, sadness is part of it. Take care of your elders and I promise you will learn something special. Maybe even magical," she wrote.
Gaga continues to not only bring about change in the music world, but inspires compassionate mindset shifts for everyday life as well.