popular
Kristen Stewart says it's a 'slippery slope' to insist only gay actors play gay characters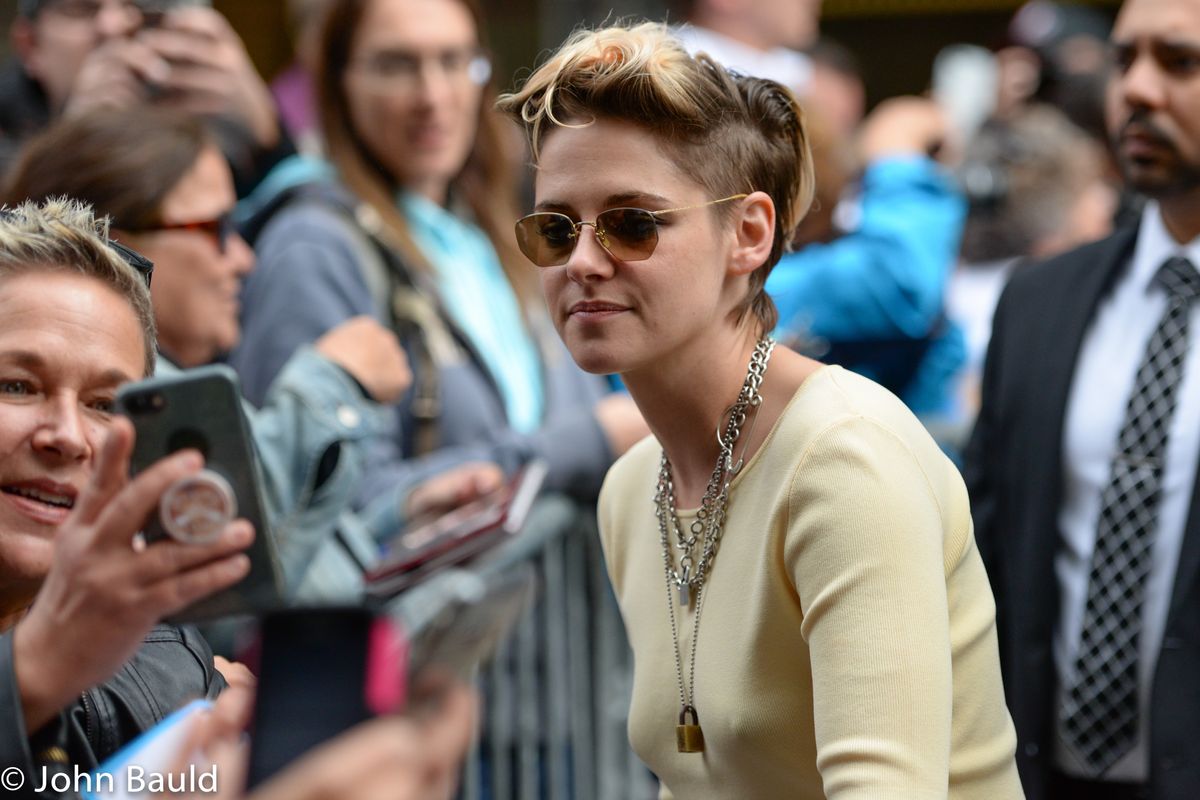 Of the 25 actors that have been nominated for an Oscar for playing an LGBTQ character, a grand total of zero of them have been openly queer. The debate on whether or not only gay actors can play gay roles has many sides and nuances. After Darren Criss, who is straight, won an Emmy for playing Andrew Cunanan in The Assassination of Gianni Versace: American Crime Story, Criss vowed he would never play another gay man because he didn't want to be "another straight boy taking a gay man's role." Actor Ben Whishaw, who is gay, feels otherwise. "I really believe that actors can embody and portray anything, and we shouldn't be defined only by what we are," Whishaw said. Recently, Kristen Stewart also weighed in on some of the complexities around the issue.
Variety recently asked Stewart about the importance of gay actors playing gay characters. Stewart acknowledged the complexity of the issue. "I would never want to tell a story that really should be told by somebody who's lived that experience. Having said that, it's a slippery slope conversation because that means I could never play another straight character if I'm going to hold everyone to the letter of this particular law. I think it's such a gray area," Stewart told Variety.
---
Authenticity in storytelling is important, and there's normally a feeling of artificiality when someone tries to tell the story of a group in which they don't belong. However, it's not always the case. "There are ways for men to tell women's stories, or ways for women to tell men's stories. But we need to have our finger on the pulse and actually have to care," Stewart told Variety.
Stewart also pointed out that telling the story of a group you're not part of has to be done with love. "You kind of know where you're allowed. I mean, if you're telling a story about a community and they're not welcoming to you, then fuck off. But if they are, and you're becoming an ally and a part of it and there's something that drove you there in the first place that makes you uniquely endowed with a perspective that might be worthwhile, there's nothing wrong with learning about each other. And therefore helping each other tell stories," Stewart pointed out.
Stewart is currently starring in Happiest Season, an LGBTQ Christmas film directed by Clea DuVall. "Happiest Season" tells the story of Abby and Harper, a lesbian couple who spends the holidays at Harper's parents' house, despite Harper's family not knowing she's a lesbian. Mackenzie Davis, the actress who plays Harper, is straight, and Stewart doesn't see a problem with Davis taking the role. "She was the only person in my mind that could have played this with me. Sometimes, artfully speaking, you're just drawn to a certain group of people," Stewart explained to Variety.
But for all of the complexities around the issue, Stewart boiled it down to one simple, common sense solution. "So my answer is fucking think about what you're doing! And don't be an asshole," Stewart said.
She's got a point. Sometimes all it takes to figure out if you're "doing it right" or not is asking yourself if you're being an asshole.