Pop Culture
Julian Lennon reveals dual meaning behind Paul McCartney writing 'Hey Jude' to cheer him up
"I was only 3, but I recognized something was up."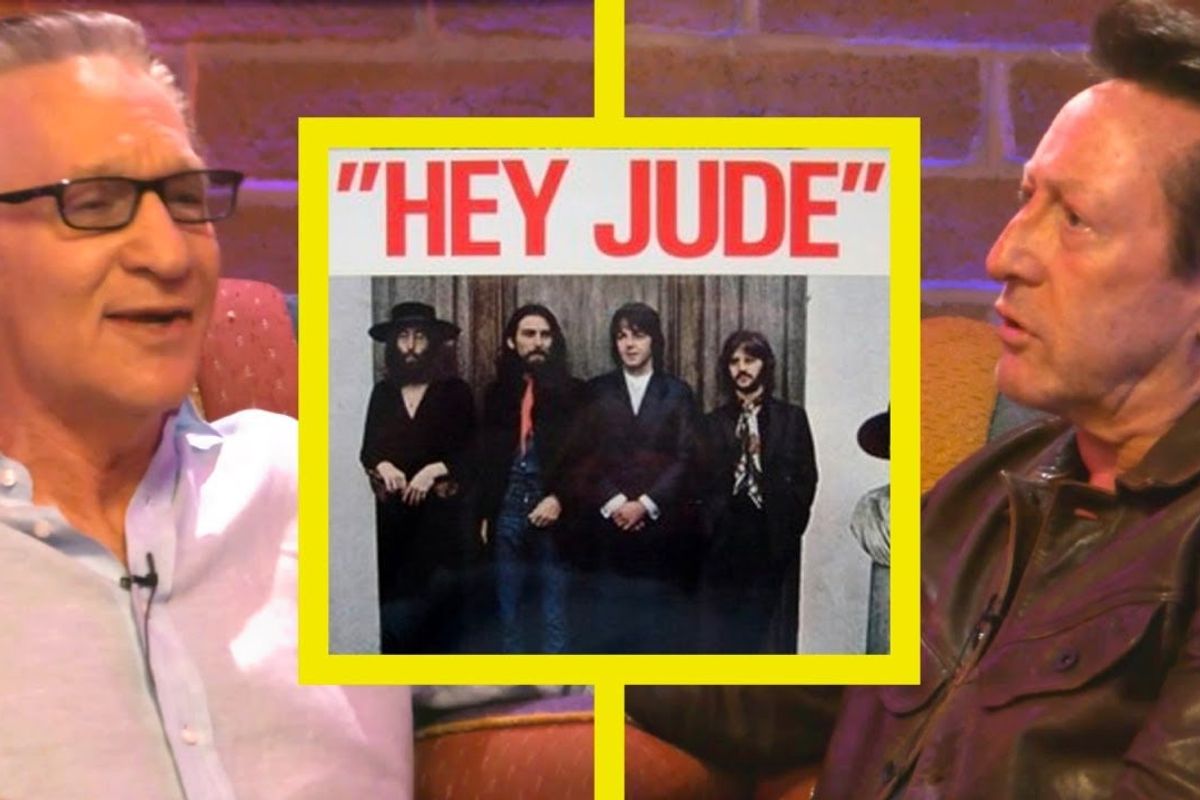 via YouTube/ClubRandom
Julian Lennon, son of Beatle John Lennon and his first wife, Cynthia, had a candid, two-hour conversation with Bill Maher on a recent episode of his "Club Random" podcast. During their intimate talk, Julian discussed his complicated feelings about being the subject of one of The Beatles' most famous songs, "Hey Jude."

"Hey Jude" was written by Paul McCartney while driving to the Lennons' house to comfort them after John Lennon left Cynthia for Yoko Ono in 1968. The song is credited to the Lennon-McCartney songwriting partnership, which by '68 mainly had splintered.
---
The song was initially called "Hey Jules," but McCartney changed the name to Jude because he thought it was "a bit less specific."
When asked about being the subject of such a popular song, Julian Lennon had his reservations.
"I'm thankful for the song without question. The other real thing is that people don't really understand that that's a stark and dark reminder of actually what happened with the fact that dad walked out, walked away, left mum and I," Lennon told Maher.
"You know, that was a point of complete change and complete disruption and complete darkness and sadness. I mean, I was only 3, but I recognized something was up, you know," Lennon continued. "Yeah, it was heartbreaking, heartbreaking. So, it's a reminder of that time and that place. So, I get both sides of it, but a lot of people don't necessarily understand there's a dark, you know, the yin and the yang of that song."
As a massive Beatles fan, Maher failed to realize the song's impact on Lennon's life. "I feel stupid not seeing that before you had to explain it to me, but I get it," Maher said.