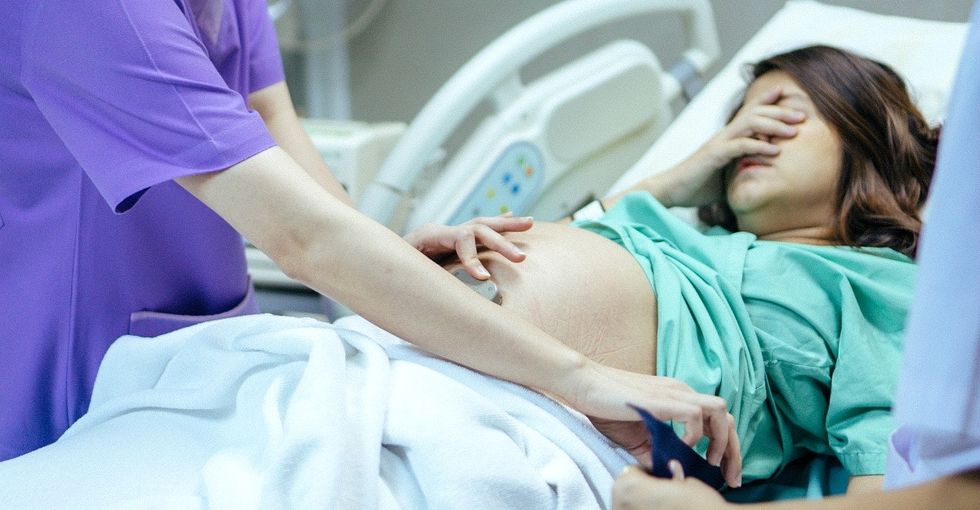 True
Johnson & Johnson
As a midwife, Tiffany Lundeen's heard her share of emergency scenarios gone wrong. But there's one that keeps getting replayed over and over:
A health care provider who's still learning the ropes comes up against a hemorrhaging mother, and there's no one with more experience on call. As the panic sets in, the procedures that were once easy to remember in training fly out the window.
Paralyzed by fear, the provider doesn't take any actions to save the mother's life and ends up referring her to a nearby hospital. Because the referral process takes some time, the mother bleeds out on the way there.
---
Since postpartum hemorrhaging (PPH) is the leading cause of maternal mortality worldwide, this scenario can happen just about anywhere. However, it's most common in developing countries where clinics are often manned by providers who aren't experienced in emergency protocol.
That's why Lundeen, together with her friend, Dr. Dilys Walker, decided to develop a smart tool to help guide providers through lifesaving PPH procedures.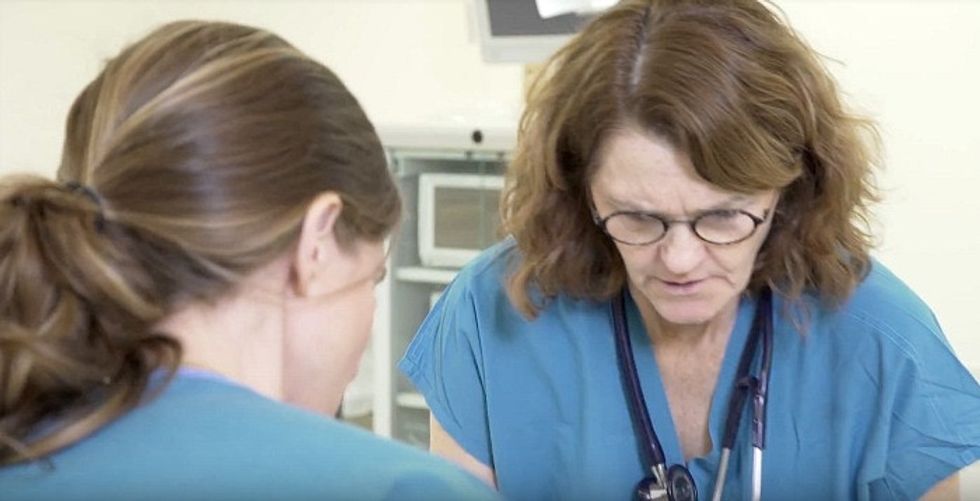 Lundeen and Walker perform a PPH simulation. Photo via UCSF VirtualMentor/YouTube.
"We know exactly how useful it could be," says Lundeen. "And we are totally committed to working and thinking through all the technical and clinical challenges."
If the guesswork in medical emergencies was taken out of the equation, doing nothing out of fear or to avoid liability would become a thing of the past. In fact, what were once dubbed life-threatening scenarios might be permanently downgraded to run-of-the-mill.
And it's all thanks to three medical professionals who recognized the importance of having your hands free.