How To Know If Your Congressional Representative's Selling You Out
In case you haven't noticed (I sure haven't), we're in the midst of an economic recovery — one where the top 1% has gobbled up 93% of it, according to economist Emmanuel Saez. Here's a handy little chart to see who the One Percent's "legal enablers" — aka congressional legislators — truly are. Find your district, help your friends find theirs as well, and rock the vote!
11.05.12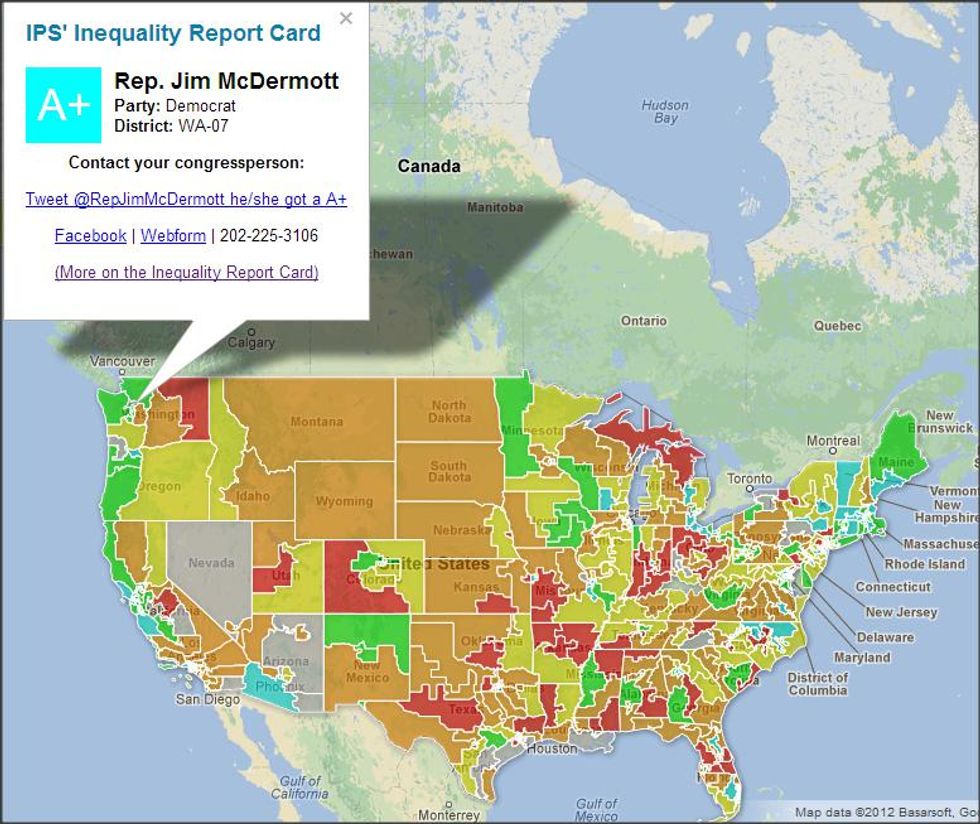 ---
Click for the
interactive map
 to see how your representative voted in Congress on matters of economic inequality, which rates congressional representatives on a range of "most 1% friendly" to "most 99% friendly." As you can see, Seattle is in good hands (way to go, Jim!).
More