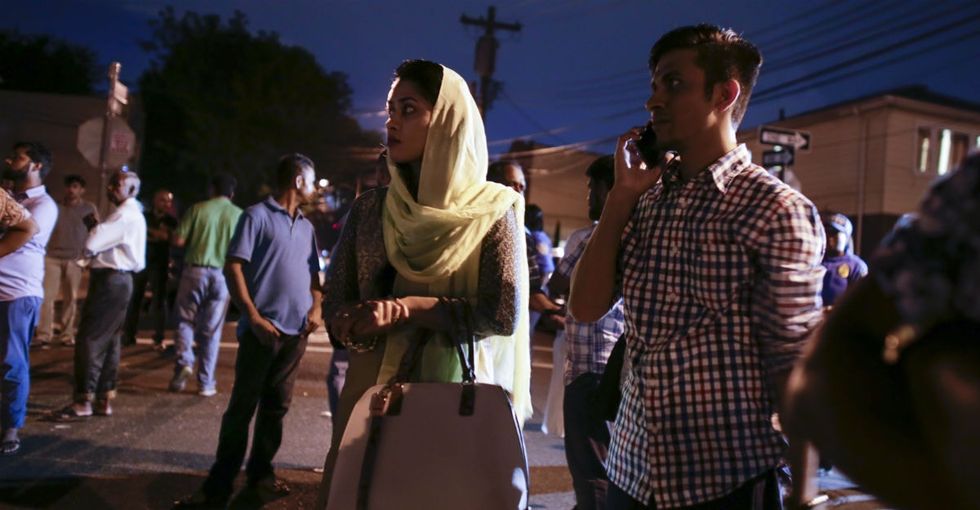 Thara Uddin used to water his own garden — and then his neighbors', too. That's just the sort of thoughtful person he was.
On Aug. 13, 2016, moments after saying prayers and leaving his place of worship, Uddin was shot and killed alongside Imam Maulama Akonjee, the leader of the mosque he attended.
Their deaths have rattled the Muslim community in Queens, New York — and beyond.
---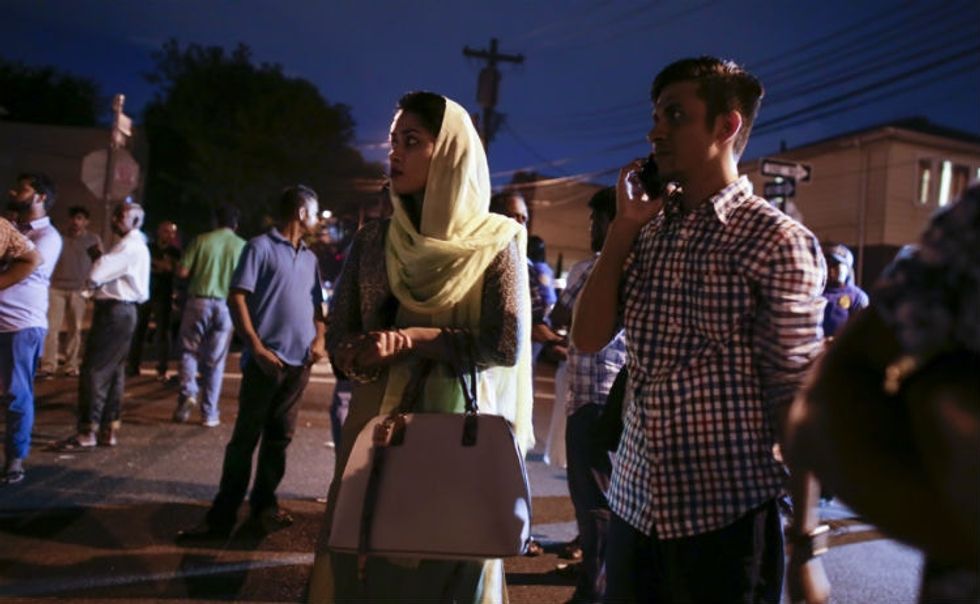 Although the investigation is ongoing and a motive has yet to be established, many believe it was a hate crime — they believe Uddin and Akonjee were murdered because they were Muslim.
It's not an irrational thought, either, seeing as Islamophobia is anything but a dying form of bigotry in America. Last year, there were triple the number of anti-Muslim hate crimes compared to the year before, NBC News reported in December 2015.
In response to the murders, #IllWalkWithYou started cropping up across the internet.
The viral hashtag — created and shared by allies who are committed to standing in solidarity with their Muslim friends and neighbors — has been a shining ray of hope in the wake of a very dark situation.
The simple phrase packs a whole lot of love into four little words.
To all my #Muslim friends: I see you. I love you. #IllWalkWithYou

— Rabbi STAY HOME/SAVE LIVES Latz (@Rabbi STAY HOME/SAVE LIVES Latz)1471207173.0
For interfaith couples, the hashtag might mean something a little bit more.
Some used the hashtag to point out that sometimes justice fails, and that's not OK.
#IllWalkWithYou because police say there's no motive, but the people know.

— Jolly (@Jolly)1471273530.0
While others noted that the hashtag was really humanity at its finest.
i clicked on the #IllWalkWithYou tag to see what it meant and now i'm almost crying becasue sometimes i forget people can still be decent

— RogerShaftly (@RogerShaftly)1471150012.0
Many people, however, used the hashtag in a literal sense — to let their loved ones and Muslim neighbors know that they're only a phone call (or tweet) away.
#illwalkwithyou #Richardson Just give me a shout!

— Jessica Johns Pool (@Jessica Johns Pool)1471270643.0
From Washington, D.C. ...
Sending love to all my muslim friends and neighbors. In NW #DC anytime you need it, #IllWalkWithYou

— Rachael Levy (@Rachael Levy)1471268967.0
...to Minnesota...
...and all the way to Tennessee.
#IllWalkWithYou Cookeville TN. #PeaceAndLove

— Don Copp (@Don Copp)1471274725.0
The hashtag popped up from coast to coast, letting Muslims know there are plenty of people who'd walk with them around town, to provide safety in numbers wherever they need to go.
phoenix, az. real tall white guy who loves walking. #illwalkwithyou

— dark jake (@dark jake)1471152726.0
Even a few friends across the pond — who've witnessed their own recent wave of Islamophobic violence — got wind of the message and threw their support behind it.
If you're in #London and worried to walk alone after #Brexit, #Illwalkwithyou

— Caroline Brothers (@Caroline Brothers)1467143724.0
In the wake of senseless violence, the hashtag made hearts a little bit fuller and the world seem a little less threatening to Muslims everywhere.
Whoever tweeted #illwalkwithyou just know you touched the heart of many Muslim Americans in a moment they needed it the most.

— H̵̐́͝A̴̛̔M̵͂́̅̊M̶͉̙̾O̶͆̽̆͊̍͘Ȗ̵̢̼͔̲͔͇̇͜R̷̀̄̈̒ (@H̵̐́͝A̴̛̔M̵͂́̅̊M̶͉̙̾O̶͆̽̆͊̍͘Ȗ̵̢̼͔̲͔͇̇͜R̷̀̄̈̒)1471195670.0
The hashtag also spurred conversations about what needs to happen in order for a viral hashtag to make lasting change.
Like calling out the fact that, in order to curb anti-Muslim violence, we need elected officials who will actually do something about it — not help perpetuate the bigotry.
Whilst I'm truly grateful for #IllWalkWithYou gesture what we need is to stop supporting politicians who fan flames of hate

— Mariam Veiszadeh (@Mariam Veiszadeh)1471180936.0
After all, you don't have to be Muslim to understand what it's like to live at a greater risk of discrimination and violence in the U.S.
Women, the LGBTQ community, immigrants, people of color — the list goes on and on when it comes to the groups and communities who know what it's like to be targeted and what it's like when someone has your back.
When we all commit to having each other's backs, it makes the whole world a safer — and more beautiful — place to call home.
Because I know what it's like when they come for me, and I won't let them come for you. #IllWalkWithYou

— CSR Calloway (@CSR Calloway)1471152774.0