Hey, Guys. You Forgot To Talk About Some Things In Those Debates Of Yours.
The debates sure were fun. And of course by "fun," I mean uncomfortable to watch and poorly lacking in substantive discussion.
10.24.12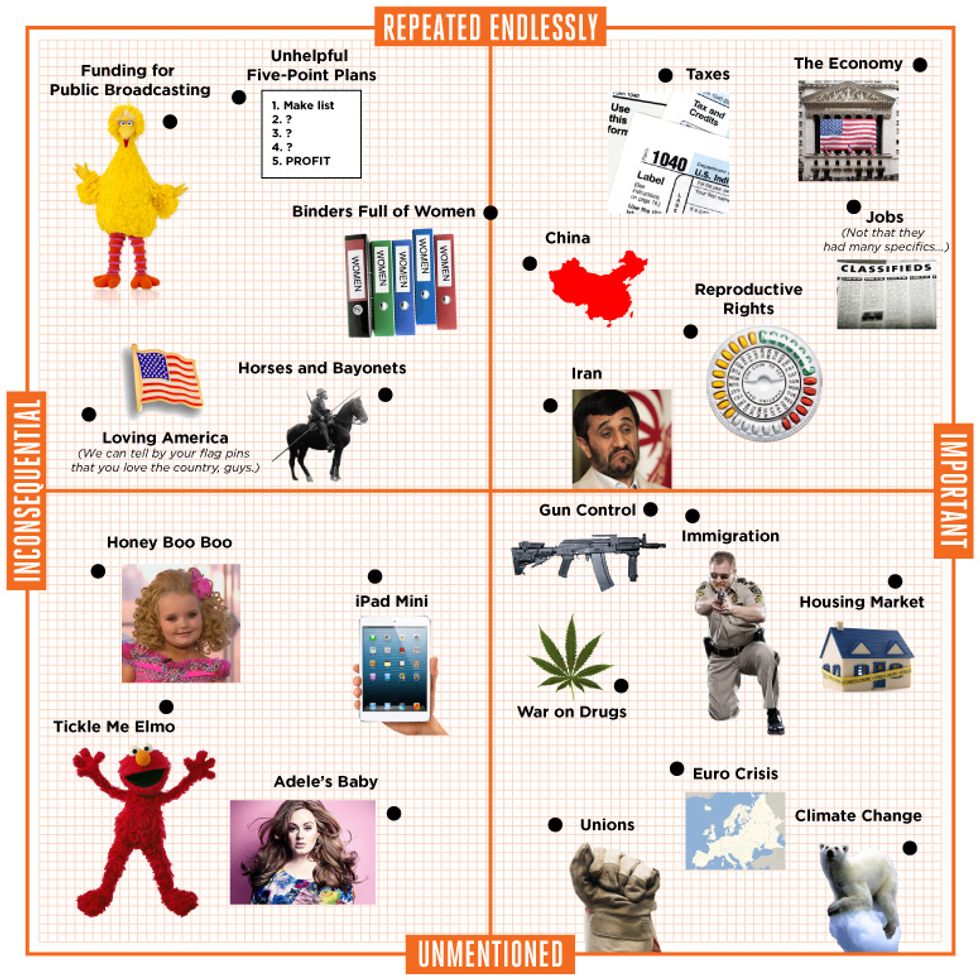 Note: Public broadcasting is on the "inconsequential" side because it's a very small part of a very large national budget, not because I don't heart it.
More