Family
He's known for creating hilarious TV shows. But his advice on depression is damn good.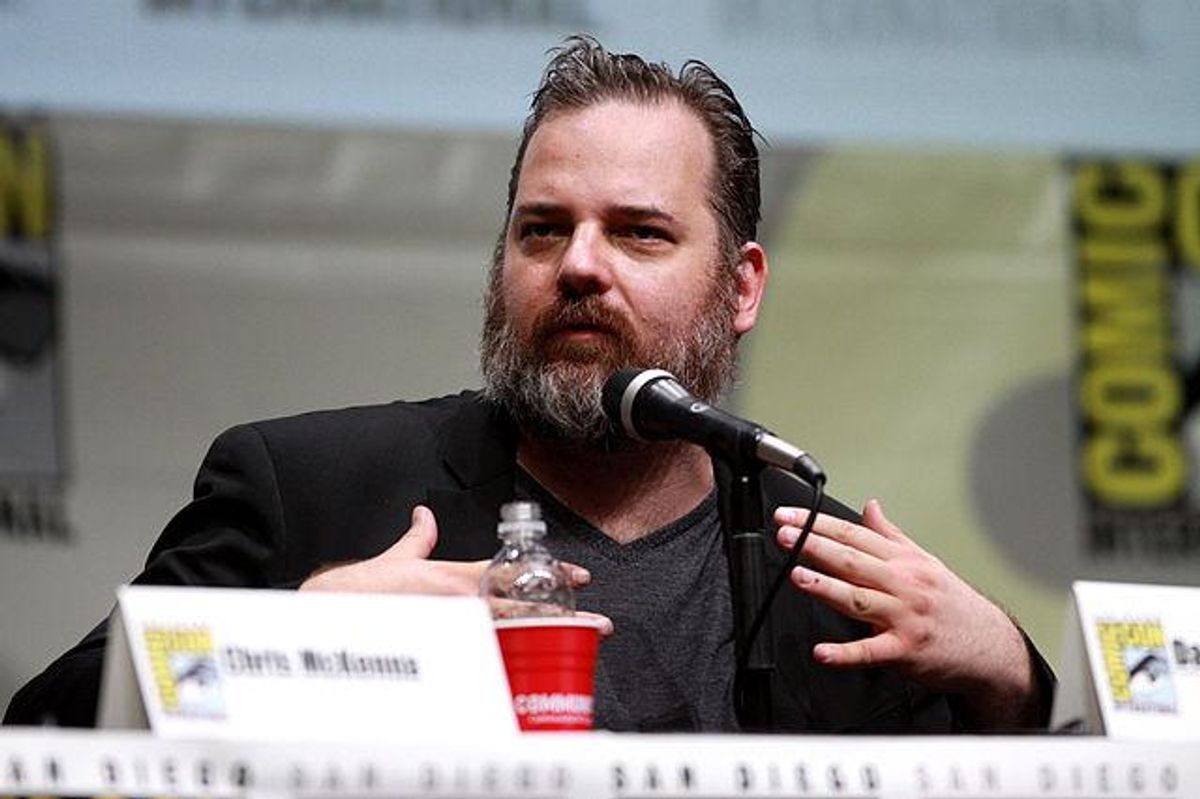 If you know the Adult Swim hit show, "Rick and Morty," then you know it's famous and adored for its bizarre, almost incomprehensible sense of humor. Its co-creator, Dan Harmon, was also the driving creative force behind the wacky NBC comedy "Community."
Though Harmon has plenty of devoted fans, based on his work — and his history of occasionally lashing out on social media — you probably wouldn't peg him as the "role model" type.
---
But ... people tend to turn to their heroes in times of need. For one Twitter user and Harmon fan, that hero delivered. Big time.
Late Monday night, Twitter user @chojuroh posed a simple and somewhat out-of-left-field question to Harmon: "Do you have advice for dealing with depression?"
The question was posed late at night, but within an hour, Harmon had begun unfurling an incredibly thoughtful and compassionate response. (Dan Harmon removed himself from Twitter for a period of time so these tweets no longer exist, but here is what he said at the time.)
"For One: Admit and accept that it's happening," Harmon tweeted, acknowledging the very real stigma that surrounds depression.
"Awareness is everything," he continued. "We put ourselves under so much pressure to feel good. It's okay to feel bad. It might be something you're good at! Communicate it. DO NOT KEEP IT SECRET. Own it. Like a hat or jacket. Your feelings are real."
"Two: try to remind yourself, over and over, that feelings are real but they aren't reality," he advised in a second tweet. "Example: you can feel like life means nothing. True feeling. Important feeling. TRUE that you feel it, BUT...whether life has meaning? Not up to us. Facts and feelings: equal but different."
He wrapped up with a final plea to anyone dealing with depression: Don't feel like you have to face it alone, even if your only partner is a journal.
"The most important thing I can say to you is please don't deal with it alone," he wrote. "There is an incredible, miraculous magic to pushing your feelings out. Even writing 'I want to die' on a piece of paper and burning it will feel better than thinking about it alone. Output is magical."
All in all, it's an amazingly thoughtful response from a man who once created a 30-minute episode about a scientist turning himself into a pickle.
For as much as he's known as a funny guy, Harmon has been open in the past about his own struggles with anxiety, alcoholism, and being in and out of therapy.
The guy knows his stuff. His spot-on advice for dealing with depression quickly went viral on Twitter and Reddit, giving thousands of people a little boost of motivation or just the reassurance that someone out there understands what they're going through.
Harmon has been making people laugh for years — a gift in and of itself. But it's awesome to see someone with his level of influence speaking openly to help destigmatize a condition that affects hundreds of millions of people around the world.
If you or someone you love is struggling with depression, call the National Suicide Prevention Lifeline at 800-273-8255 or visit their website for more information.