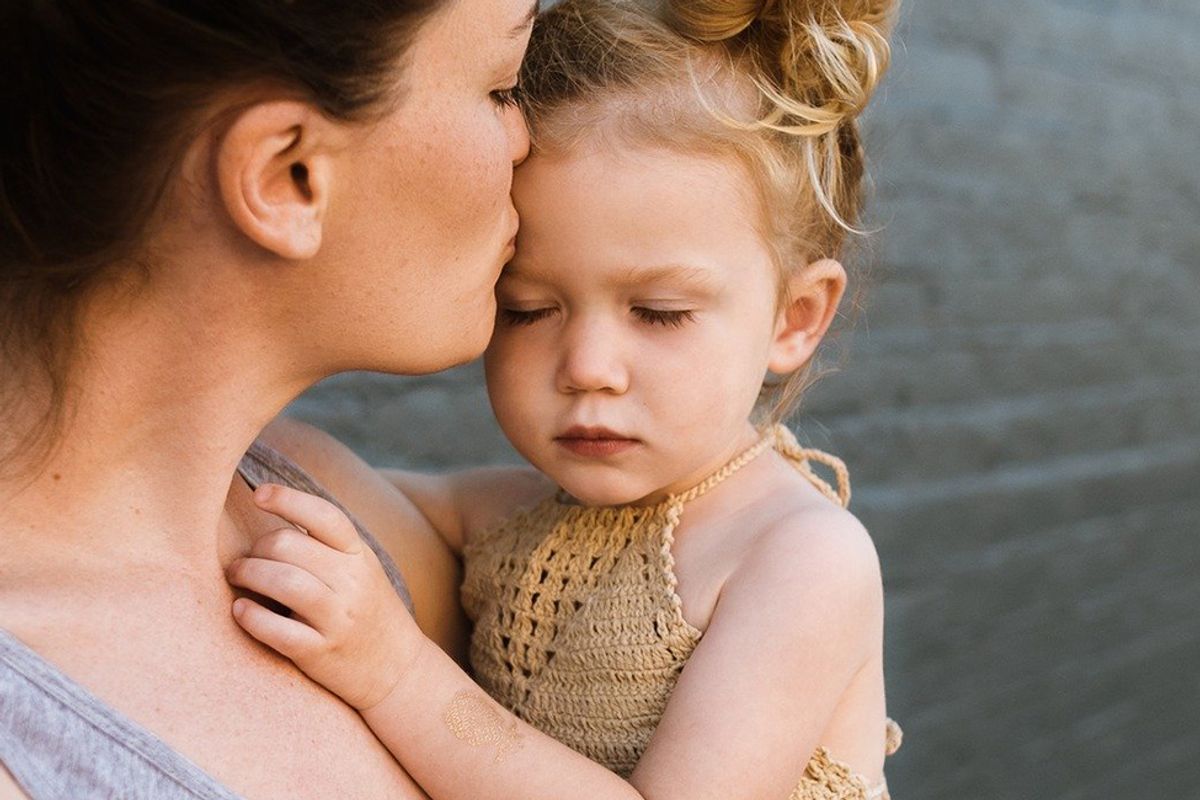 Pixabay
Discussions about consent have taken the forefront, however we often overlook that issues regarding consent can stem from childhood. What happens to girls at a young age can shape their outlook in life when they are adults. A girl who feels that her body is her own will likely retain that attitude in adulthood, which makes it important to instill that mentality at a young age.
The Girl Scouts of the USA tweeted a note about this to parents. "Reminder: She doesn't owe anyone a hug. Not even at the holidays," the organization wrote.
Forced affection = Not O.K. 👏https://t.co/E03lYFOuzD https://t.co/rDxwUe3cnD

— Girl Scouts (@Girl Scouts) 1574697904.0
---
While hugging family members and friends is non-sexual, it could have a lasting impact on the child. "Think of it this way, telling your child that she owes someone a hug either just because she hasn't seen this person in a while or because they gave her a gift can set the stage for her questioning whether she 'owes' another person any type of physical affection when they've bought her dinner or done something else seemingly nice for her later in life," the Girl Scouts wrote in a blog post.
The Girls Scouts urged parents to let their daughters be in charge of how and when they want to show affection. "Give your girl the space to decide when and how she wants to show affection. Of course, many children may naturally want to hug and kiss family members, friends, and neighbors, and that's lovely — but if your daughter is reticent, consider letting her choose what to do," the blog post advised.
The Girl Scouts did add a caveat to their advice. "Of course, this doesn't give her license to be rude!" wrote the post. However, they presented other ways daughters can be polite to family members while still feeling they control their own bodies. "There are many other ways to show appreciation, thankfulness, and love that don't require physical contact. Saying how much she's missed someone or thank you with a smile, a high-five, or even an air kiss are all ways she can express herself, and it's important that she knows she gets to choose which feels most comfortable to her," the organization wrote.
While some were critical of the Girl Scouts of the USA's post, many Twitter users welcomed the advice.
@girlscouts Seriously this! I hated all of it.

— Heather Paine (@Heather Paine) 1574836901.0
@girlscouts If only this statement had been made, understood & followed at the beginning of time...Perhaps girls se… https://t.co/Wu6zU4qC3b

— Angela Roth (@Angela Roth) 1574871342.0
@girlscouts @punsultant Also, funny how girls are told to give kisses and hugs moreso than boys, after a certain age. 😒

— Angry Haht Dish (@Angry Haht Dish) 1574877806.0
@Marcus_S_Morris @girlscouts It's not about the types of affection. It's that children should have bodily autonomy… https://t.co/AkKASCxd2o

— Maggie Pfeiffer (@Maggie Pfeiffer) 1574822943.0
@girlscouts Thanks for this tweet, Girl Scouts! I absolutely wish that the family I was raised in had adhered to th… https://t.co/EQzlvzJZ0B

— SurvivaloftheSkeptics (@SurvivaloftheSkeptics) 1574826589.0
A USA Today poll on Twitter asked what people think of the Girls Scouts of the USA's advice. A majority of respondents agreed with it.

A PSA from Girls Scouts of America discourages parents from forcing their kids to hug relatives at the holidays. Do… https://t.co/7v5drtBFtl

— TODAY (@TODAY) 1511348570.0
How you raise your daughter has a lasting impact. It's important to raise her feeling she's in charge of her own body, and avoid consent issues when she's older. Everyone has the right to say no, no matter how old you are.