Culture
The bizarre life and mysterious death of Edgar Allen Poe is a Halloween story of its own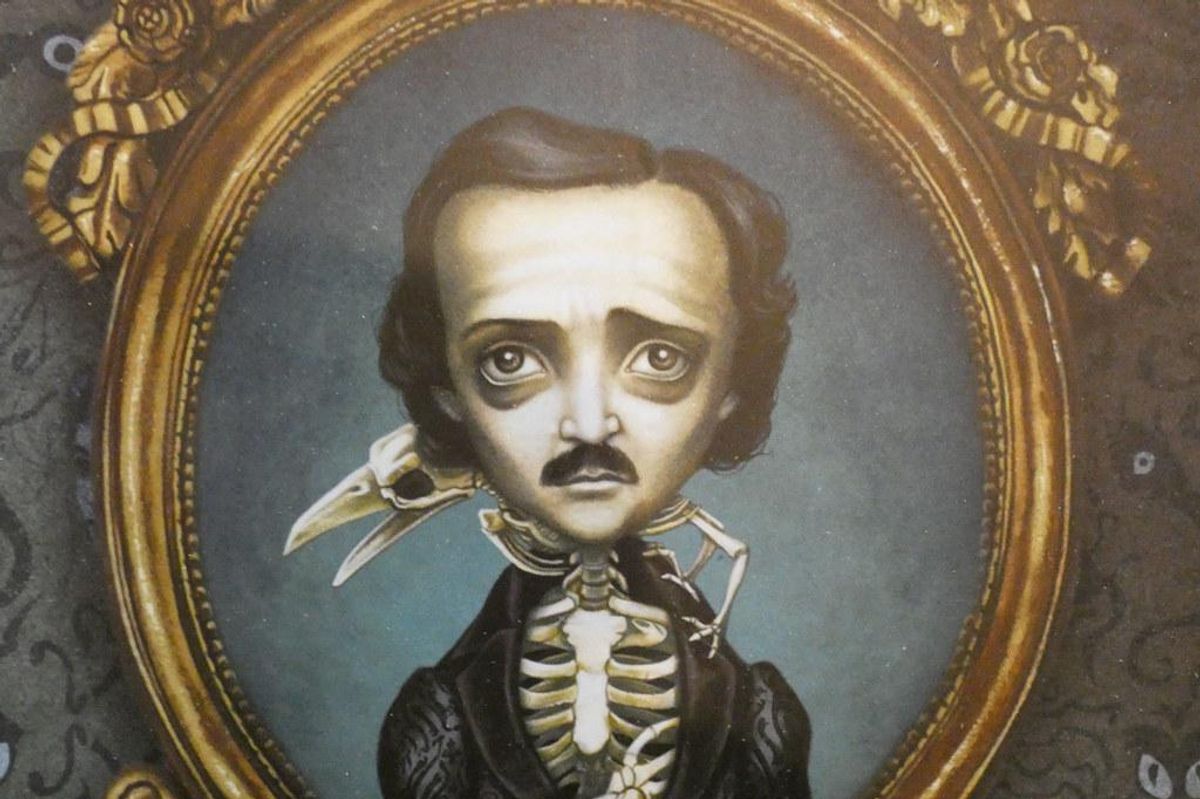 More than 150 years ago, Edgar Allen Poe, literary icon and father of gothic horror, died a dark and untimely death. His demise is shrouded in so much mystery, the story could easily be plucked from the pages of one of his books.
(Cue thunder and lightning.)
Edgar Allen Poe is a name synonymous with suspense and dark romance. His poem "The Raven" is a classic that still appears in modern pop culture, and yes, a football team named themselves after it. Without his book "The Murders in the Rue Morgue," the world's very first detective story, we very well might not have the likes of Sherlock Holmes and Hercule Poirot. His beloved moody aesthetic has even inspired other prolific cultural icons such as Salvador Dali and Alfred Hitchcock, according to Biography.
And with the recent news that Mike Flanagan, creator of Netflix's "The Haunting of Hill House," will be adapting "The Fall of the House of Usher" into a series, Poe's name is buzzing around yet again.
---
Mike Flanagan has more scares headed to Netflix! Joining The Haunting of Hill House, The Haunting of Bly Manor, Mi… https://t.co/ngl58SvT83

— Netflix (@Netflix) 1633530914.0
Though many of us can recite a famous morbid line or two, not everyone knows about the tragic life and utterly bizarre death of the Master of Macabre.
It seems Poe was destined to become well acquainted with melancholy, and even some scandal. Born to transient, alcoholic actors—both who died within a few days of each other—Edgar was sent off to a foster home when he was just 2 years old. Later, at age 27, he secretly married his cousin Virginia … who was 13. To be fair, we're still not sure if this was indeed a romantic relationship. It's certainly a conversation starter in cultural relativism circles though. Oh, did I mention that the controversial relationship was also cut short by death, when Virginia was overcome with tuberculosis? Are you surprised? Me neither.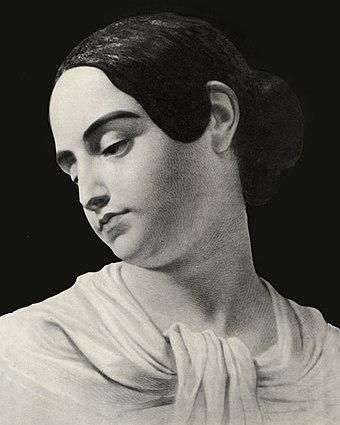 Edgar Allen Poe's child bride Virginiaupload.wikimedia.org
During his life, Poe was the poster boy for "starving artist." Struggling to make any sort of money from his work, he resorted to gambling to pay off debts. Spoiler alert: It led to more debt … We're talking burning your furniture to stay warm kind of poor. Not a good look. It eventually led him to joining the army to escape his creditors.
"The Raven" was Poe's first worldwide success. Other works like "Tales of the Grotesque and Arabesque" and "The Tell-Tale Heart" began gaining popularity and critical acclaim. At long last, the writing career he had pursued since the age of 13 was finally coming to fruition.
And then….DEATH! Behold, I'll tell the tale.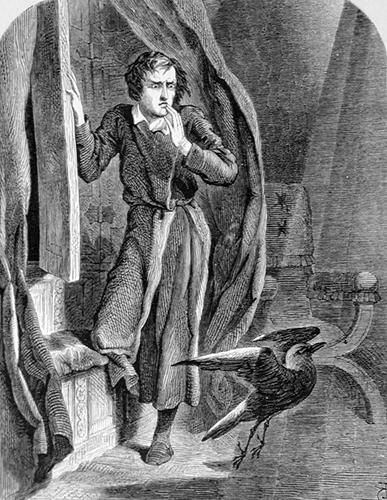 The Raven by Edgar Allan Poeupload.wikimedia.org
Once upon a midnight dreary … it was a rainy night in Baltimore, 1849. Election Day (more on that later), a man was found addled, immovable and in the shabby clothes of a stranger. That man was none other than Poe. He spent the next three days in delirium, flowing in and out of hallucinations and calling the name "Reynolds," who to this day, is unidentified. The great poet's last words ever uttered were said to be: "Lord help my poor soul."
Though an official record states the cause of death as "brain swelling," it has sparked much speculation and alternative theories.
There's the good ol' fashioned "beating by ruffians" theory, thought to have happened after friends left Poe in a drunken stupor. Or, for something a bit more sensational, the gang fight could have been instigated by a woman who "considered herself injured" by Poe. Seeing as Poe had a reputation for tumultuous romances, this is entirely plausible.
Then there's a possible "cooping." Don't know what "cooping" is? I didn't either. But Smithsonian Magazine defines it as "a method of voter fraud practiced by gangs in the 19th century where an unsuspecting victim would be kidnapped, disguised and forced to vote for a specific candidate multiple times under multiple disguised identities." It added that before the Prohibition, alcohol was often given as a reward for voting. So basically, Poe could have been voted to death. You really can die from anything.
One doctor has hypothesized that rabies was to blame. This theory has a few reported kinks to it, however, as there was no evidence of hydrophobia. Yeah, apparently a common side effect of rabies is a fear of water!
A more modern theory developed when Poe's grave was dug up and, inside his skull, an unidentified mass was found. A mass that studies now show could have been a lethal brain tumor. I, for one, could see a mind like Edgar Allan Poe's eating him slowly from the inside in silent agony. And they say that you don't have to be pained to be creative.
There are still other theories of carbon monoxide poisoning, heavy metal poisoning and, yes, alcohol poisoning. Though that last one is a tad boring.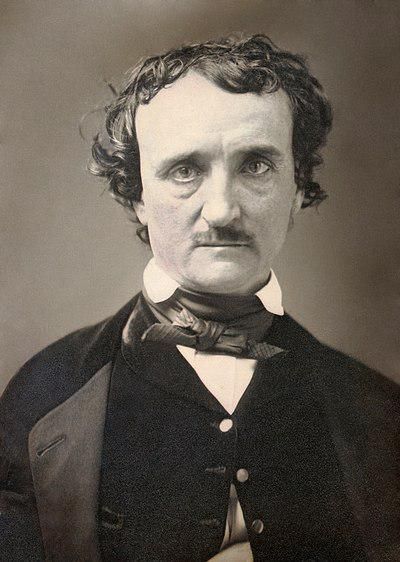 Portrait of Edgar Allan Poeupload.wikimedia.org
No matter which theory ends up being true, the legacy of Edgar Allan Poe is one that continues to bewilder, inspire, disturb and delight us. In a way, he is the absolute epitome of transfiguring the grotesque into the beautiful, both in life and in art. And his romantic, yet sorrowful spirit lives on in our retellings of his beloved classics.
Though he himself is nevermore, his poetic style will remain forever timeless.