Innovation
A vertical garden is the gift that keeps on giving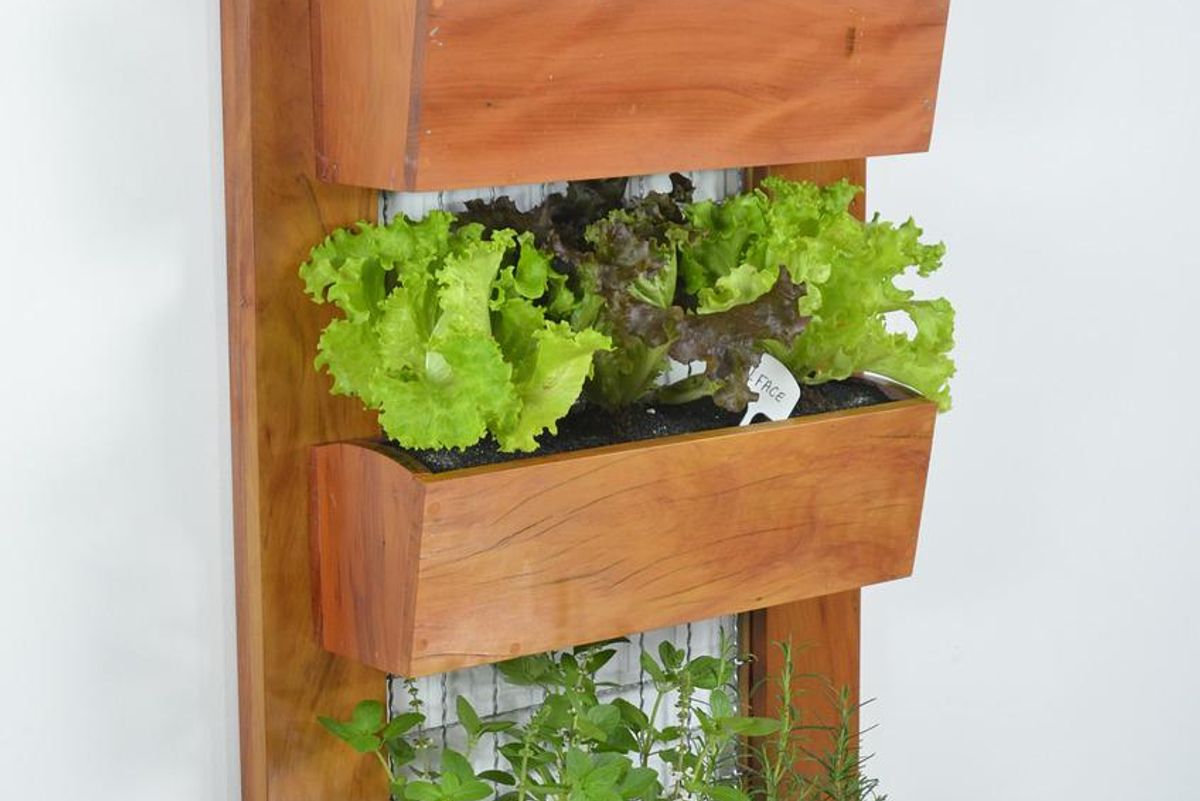 "Give someone a fish and you feed them for a day. Teach someone to fish and you feed them for a lifetime."
Growing your own food has been a trend, but with the financial and social distancing challenges that 2020 has presented, it feels more relevant now than ever before. No matter how small your living space is, vertical gardening makes it possible to pick your fruits, vegetables and spices right off the vine without having to leave your house. Not only are you guaranteed the freshest possible food (with no pesticides), but the last time I checked that bag of carrots you bought at the grocery store doesn't grow more carrots. Vertical gardening brings convenience, aesthetics and sustainability to your home. And when some weisenheimer calls your dish out for not having fresh basil, you can pluck a few leaves off the basil plant on your "spice wall" and drop them on their plate like you just won a rap battle.
---
1.Grow All You Can Eat In 3 Square Feet. Getting started is the first step, and there are some great books to guide you on your journey to create the vertical garden that is right for your space. Books like Grow all you can eat in 3 square feet cover everything from basic techniques to creative ideas. This is an important step to start you on your way.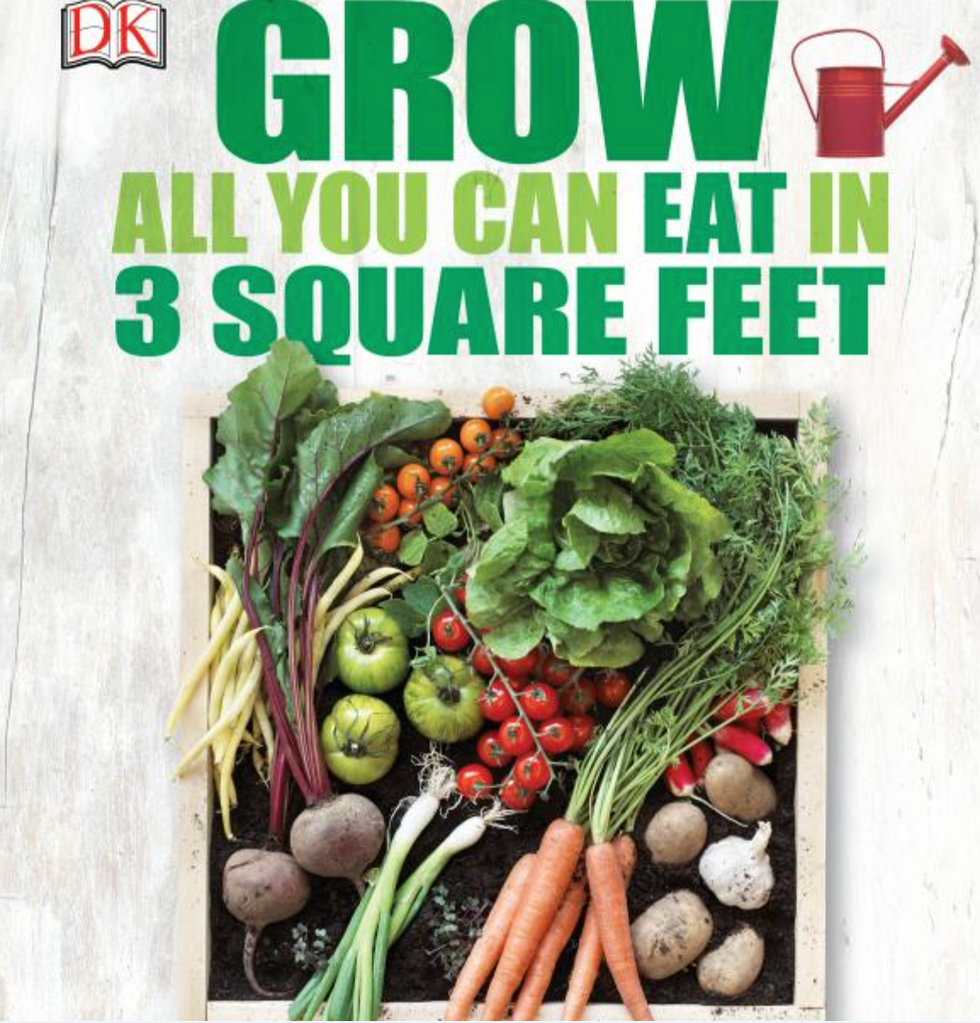 2.VIVOSUN 7 Pockets Vertical Wall Garden Planter. Perhaps the easiest way to get your vertical garden started is with a pocket pouch like the VIVOSUN 7 Pockets Vertical Wall Garden Planter. It looks similar to a shoe storage contraption that hangs on your door, and comes in smaller sizes up to the larger models that can hang on the fence in your backyard. Just be sure you leave space below to put something to catch any excess water if it is indoors.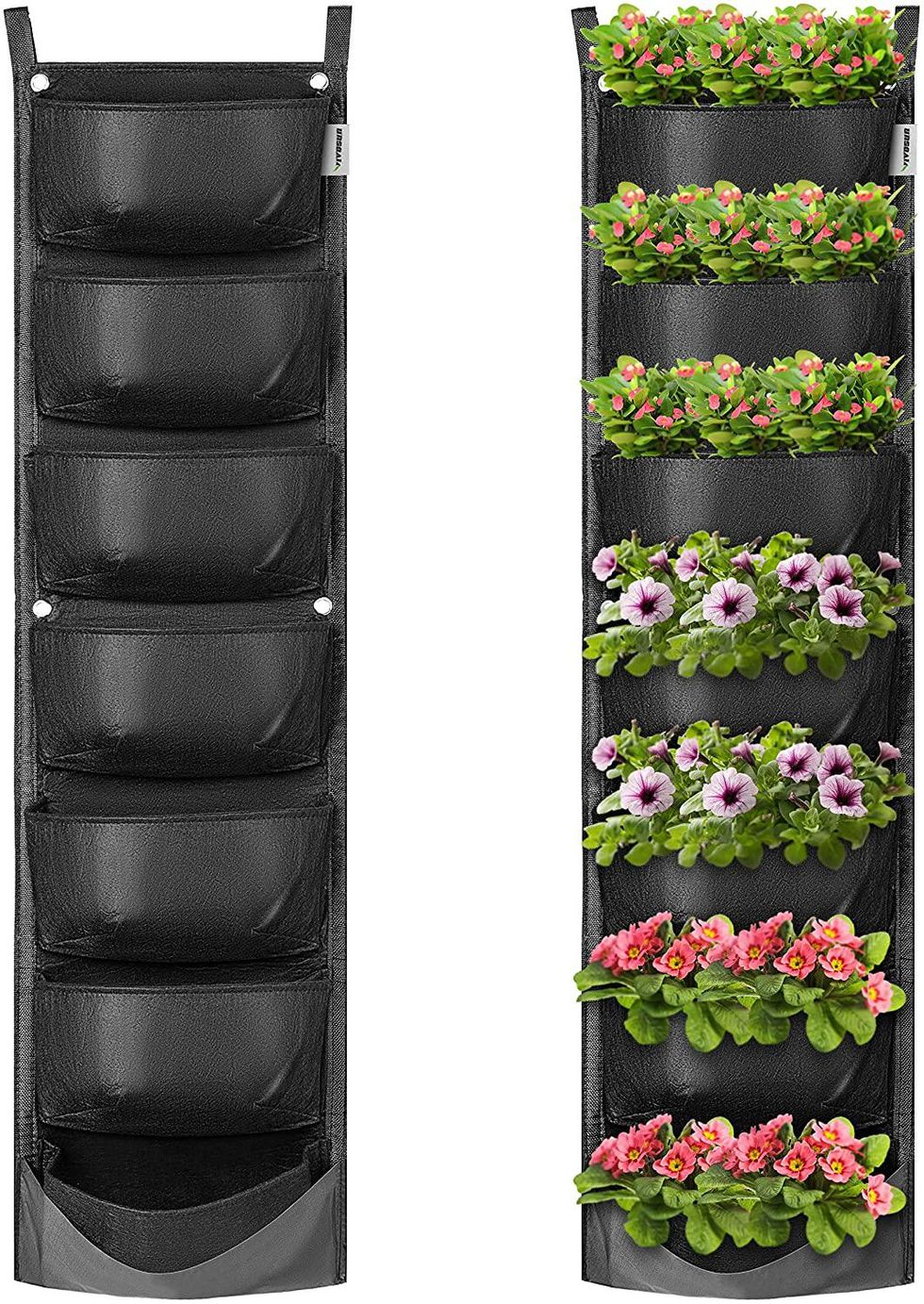 3.KETER Urban Bloomer If you are more of a set it and forget it kind of person (for those of you keeping score at home, yes I just quoted an infomercial), then the KETER Urban Bloomer might be something to consider. This self-watering bed has a reservoir you fill up and a gauge that tells you when the plants need more moisture.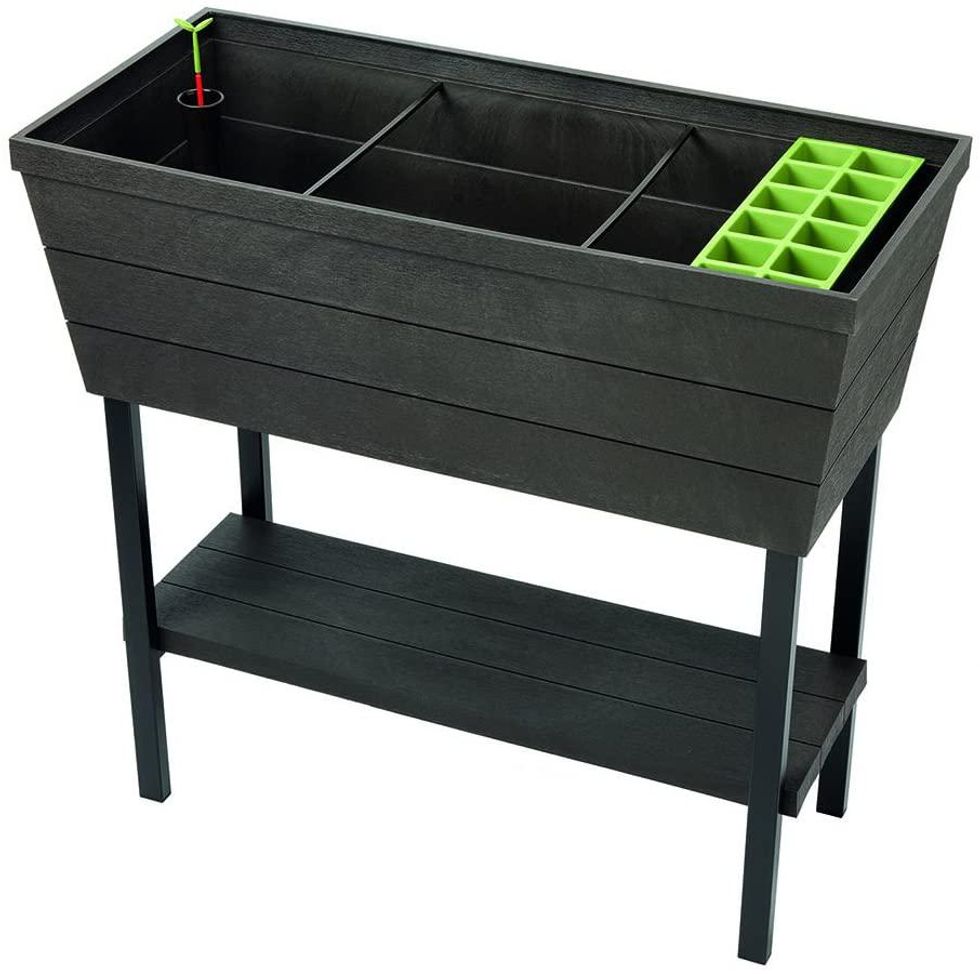 4.DreamJoy If you have an aversion to soil, then a hydroponic systems such as the DreamJoy might be the way to go. They boast faster growth and healthier plants. There are a few different types of systems ranging from aeroponic to deep water culture. Some are more technical and some are easier to use, so which one you choose is a matter of how it suits your needs.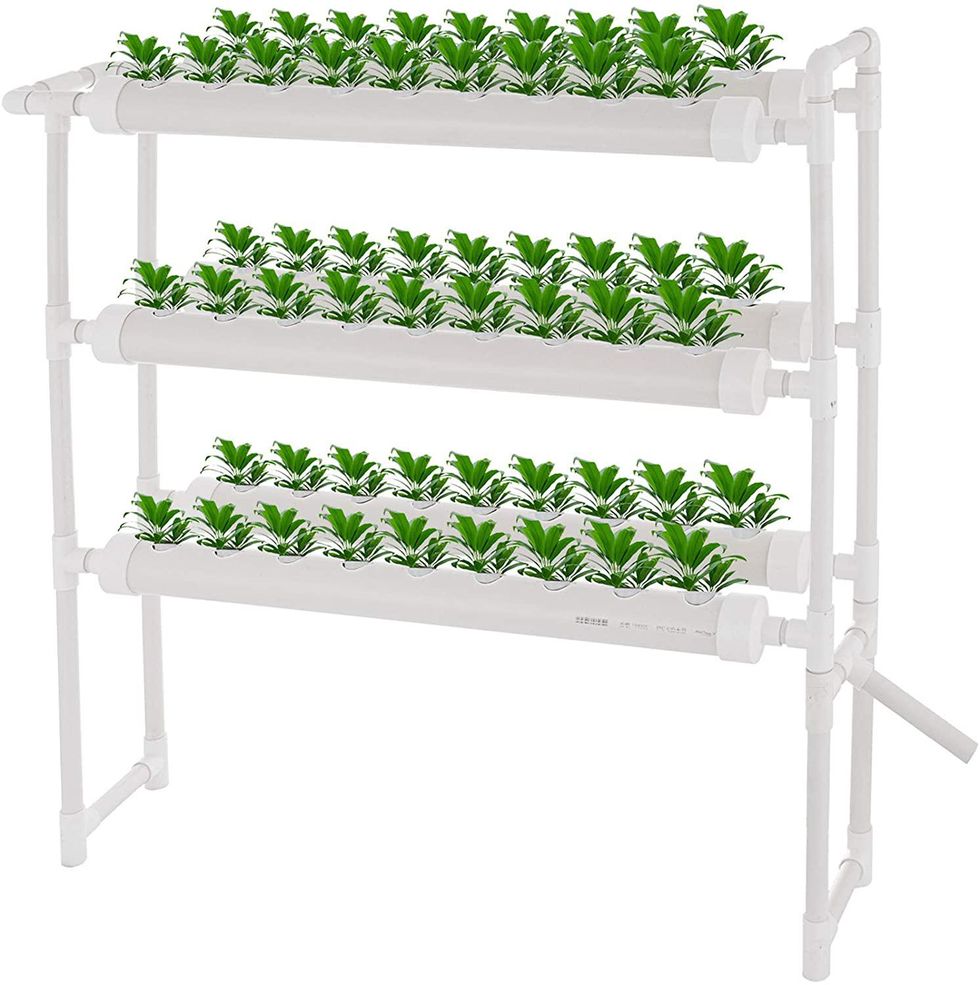 5.LED Grow Lights LED growth lights are designed for inside gardens. Products like LED Grow Light offer rays that mimic those of the sun. They are perfect for promoting healthy growth for plants in small spaces that don't have access to natural sunlight. They are easy to use and won't have a massive effect on your electric bill.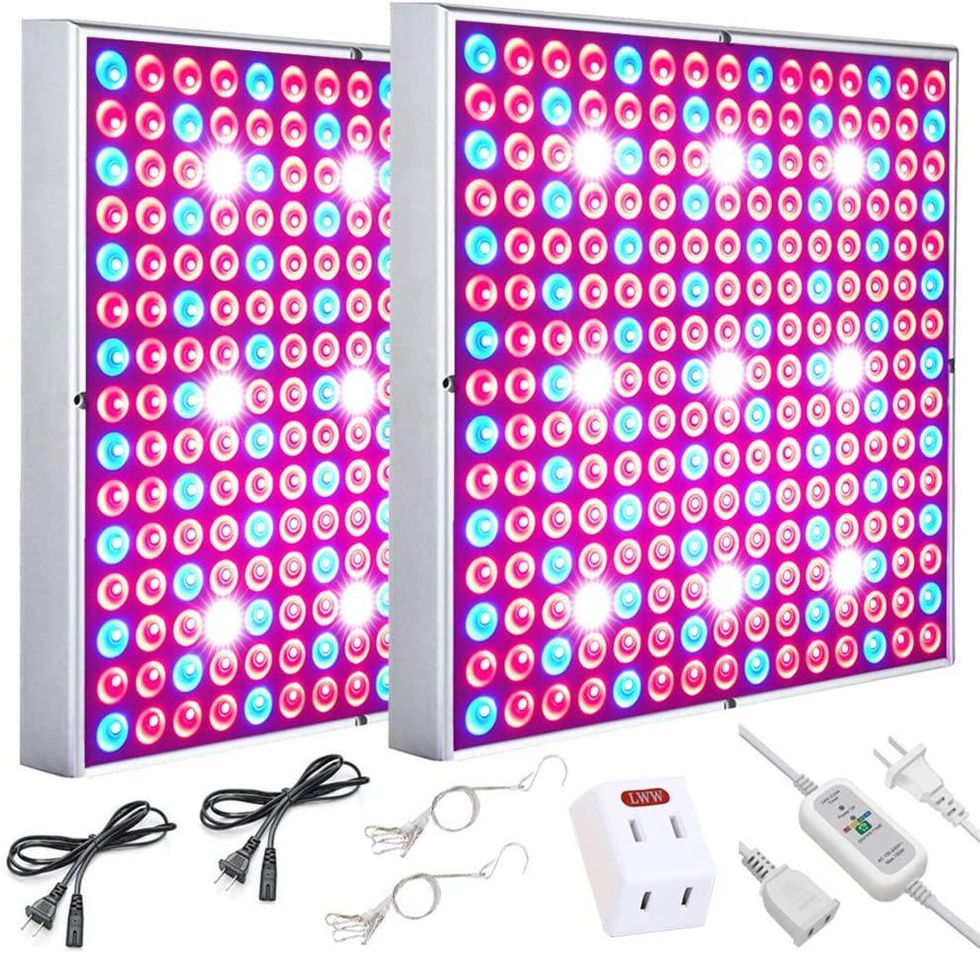 6. 40 Assorted Vegetable & Herb Seeds Of course you will need seeds to start the whole process. This Set of 40 Assorted Vegetable & Herb Seeds provides a wide range of produce to choose from. Most people think organic seeds are healthier, but there is also the school of thought claiming that it doesn't make that much of a difference. I would recommend doing the research and deciding for yourself.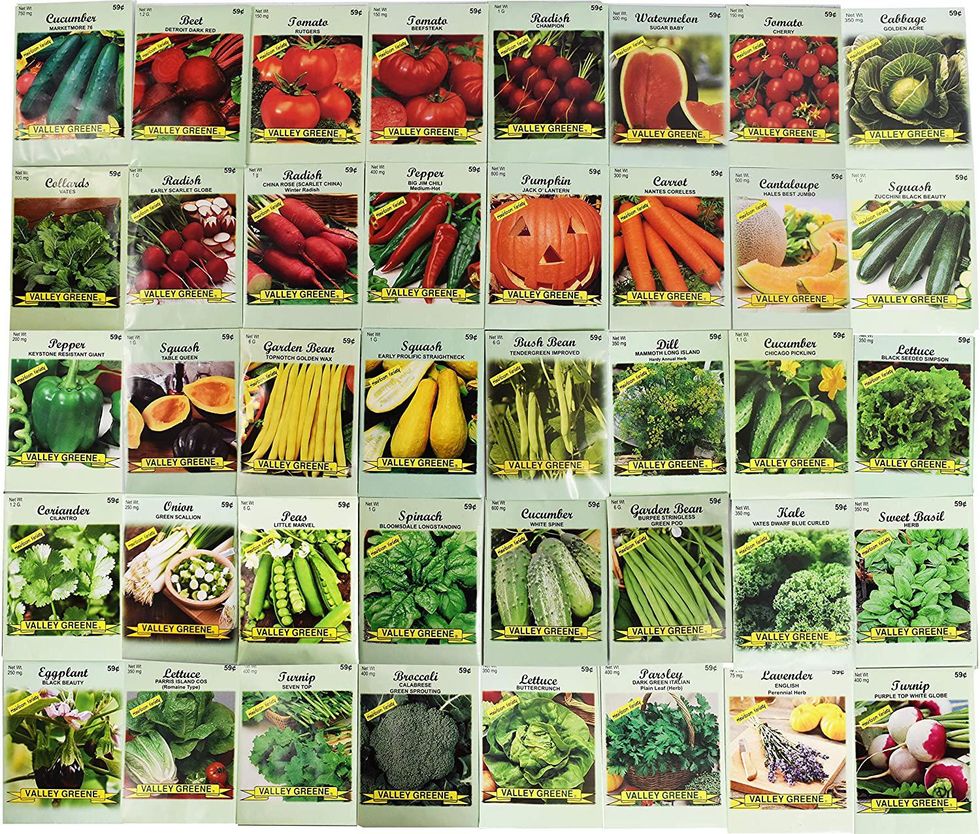 If you like cooking with fresh food, it doesn't getting any better than picking it off the vine right in your own home. With less work than you think, you can eat fresher and healthier while saving money on your food bill. Not to mention, growing your own food is fun and just plain cool.
Upworthy may earn a portion of sales revenue from purchases made through affiliate links on our site.