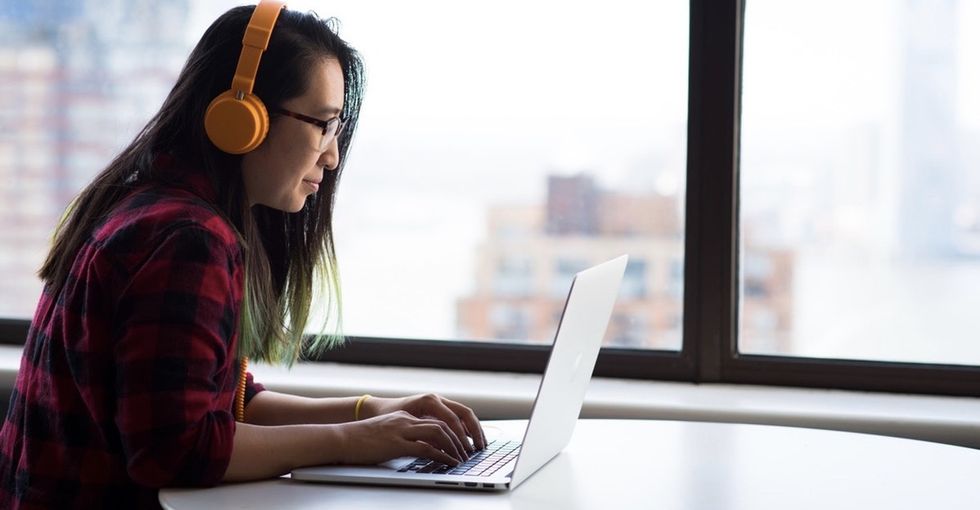 Numbers don't lie, but graphs can.
You're reading an article, perusing an ad, or watching the news when you spot a kickass chart or infographic. Finally, a way to share information that's impermeable to opinions and falsehoods, right? Well, not exactly.
By far the worst "lying with data" example I've seen in a while. Spot the trick in this graph of Florida gun deaths. http://t.co/Qyju7w4BrW

— John Feminella 🌠 (@John Feminella 🌠)1397655038.0
That's why, in the era of bogus news sites, information dissection is more important than ever.
Graphs and data visualizations are easier to make than ever before, so there's nothing stopping anyone from using accurate facts and figures in an irresponsible or dishonest way.
---
In her animated lesson for TED-Ed, Lea Gaslowitz breaks down how to catch a misleading graph before it catches you.
Here are five simple things to look for when analyzing a graph.
1. Scale: That Y-axis is really important.
This is a graph showing truck reliability. At first glance, it appears Chevy crushes the competition hands down.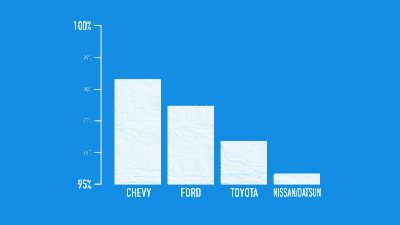 GIF via TED-Ed/YouTube.
So read closely, trust your gut, and remember: Taking the extra time to think critically is always worth it. Always.