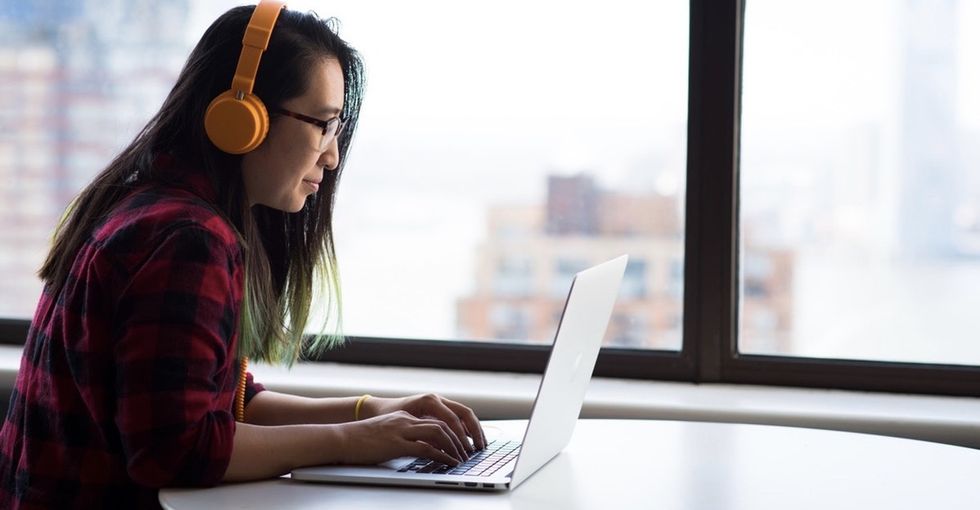 Numbers don't lie, but graphs can.
You're reading an article, perusing an ad, or watching the news when you spot a kickass chart or infographic. Finally, a way to share information that's impermeable to opinions and falsehoods, right? Well, not exactly.
By far the worst "lying with data" example I've seen in a while. Spot the trick in this graph of Florida gun deaths. http://t.co/Qyju7w4BrW

— John Feminella 🌠 (@John Feminella 🌠)1397655038.0
That's why, in the era of bogus news sites, information dissection is more important than ever.
Graphs and data visualizations are easier to make than ever before, so there's nothing stopping anyone from using accurate facts and figures in an irresponsible or dishonest way.
---
In her animated lesson for TED-Ed, Lea Gaslowitz breaks down how to catch a misleading graph before it catches you.
Here are five simple things to look for when analyzing a graph.
1. Scale: That Y-axis is really important.
This is a graph showing truck reliability. At first glance, it appears Chevy crushes the competition hands down.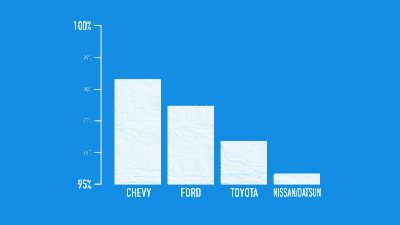 GIF via TED-Ed/YouTube.
However, this graph uses the same data, but with a scale from 0% to 100% instead of 95% to 100%.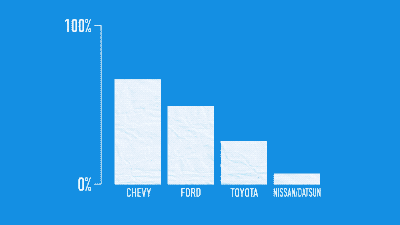 Like Drake, this graph goes from 0 to 100, real quick. GIF via TED-Ed/YouTube.
"This is one of the most common ways graphs misrepresent data," Gaslowitz said. "It's especially misleading with bar graphs, since we assume the size of the bars is proportional to the values."
The X-axis is important too, and Gaslowitz cautions it can be manipulated just as easily.
2. Ask yourself: What does the visualization actually show, and does it make any sense?
The economic cost of mass incarceration is more than $1 trillion dollars. This chart, explores how many prison cells it would take to store $1 trillion in cash. Volume is not a very useful measure in this case, but it's presented in bold, block letters as if it's vital information. Don't be fooled by typography or because they showed their work.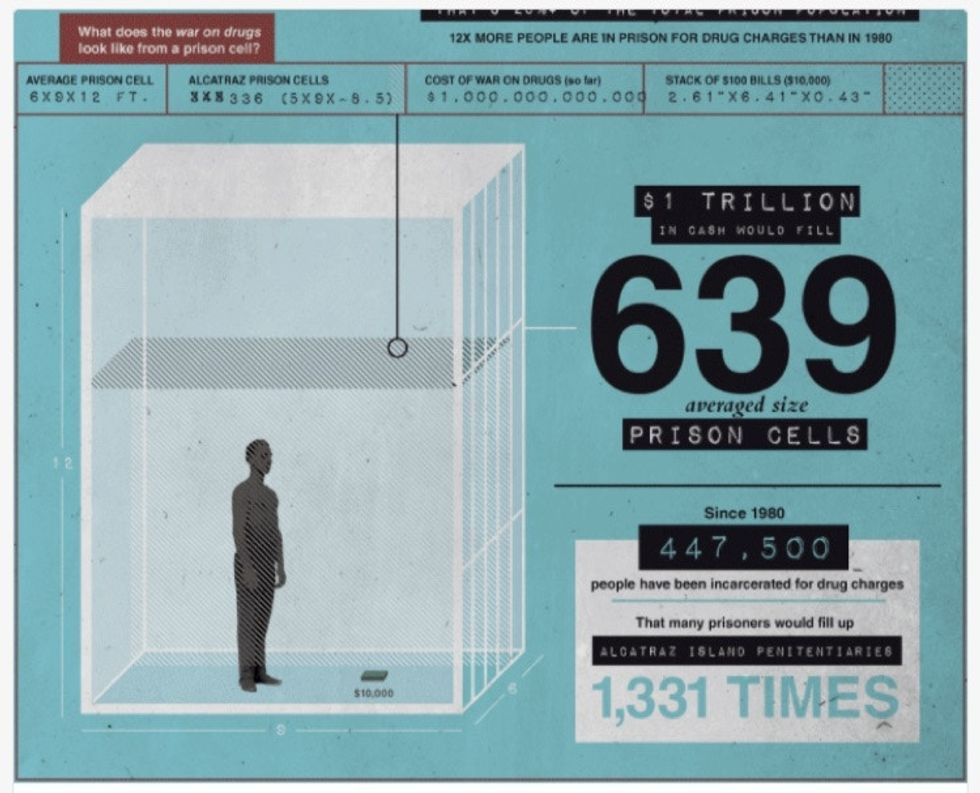 Image via WTFviz/Tumblr.
3. Cherry-picking: Great for fruit pies, less so for graphs and charts.
When a group or individual uses a graph to make a point, they may pick and choose which information to include. It's called cherry-picking, and it can lead to wholly inaccurate charts.
PDX hasn't rcv'd rain in 30 days. Slight chance of rain Thur could bring this streak to an end. Otherwise, 2017 is… https://t.co/IirxgNvUfF

— NWS Portland (@NWS Portland)1500308629.0
The graph from the National Weather Service makes it look like 2015 had the second highest number of consecutive days without rain. It didn't. The second longest streak was 62 days in 1984. But this graph only shows the record year and the past five years for comparison. That's not to say it intended to deceive, but that's a consequence of limiting the data.
4. In life and in graphs, you can't ignore context.
Gaslowitz shared two graphs on ocean temperature. The first showed the changes in temperature over time, but that doesn't capture the full story because even a half-degree rise can have a major effect.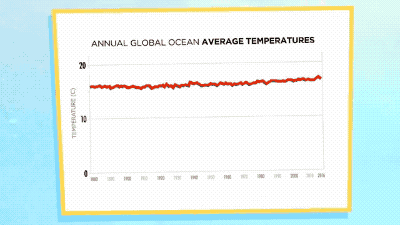 GIF via TED-Ed/YouTube.
Showing the increase or decrease in ocean temperature by the amount of increase is a more appropriate context.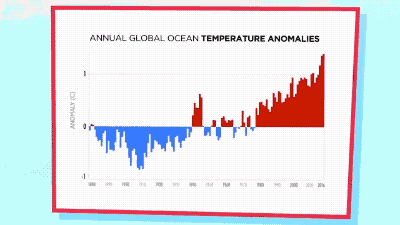 GIF via TED-Ed/YouTube.
5. Go straight to the source, and look at it right in its source eyes.
Take a look at where you're getting the information from. Is it a trusted, reliable news source with fact-checkers and editorial standards? Is it an advertisement or paid study? The source matters. If you're unsure, try to find the data somewhere else to double check, especially before you share it.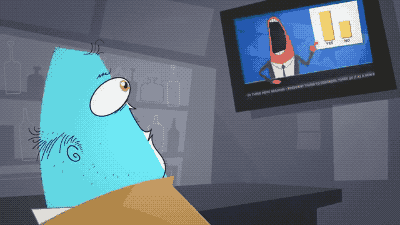 GIF via TED-Ed/YouTube.
So read closely, trust your gut, and remember: Taking the extra time to think critically is always worth it. Always.