Family
After losing her own daughter, a labor nurse supports grieving parents with this device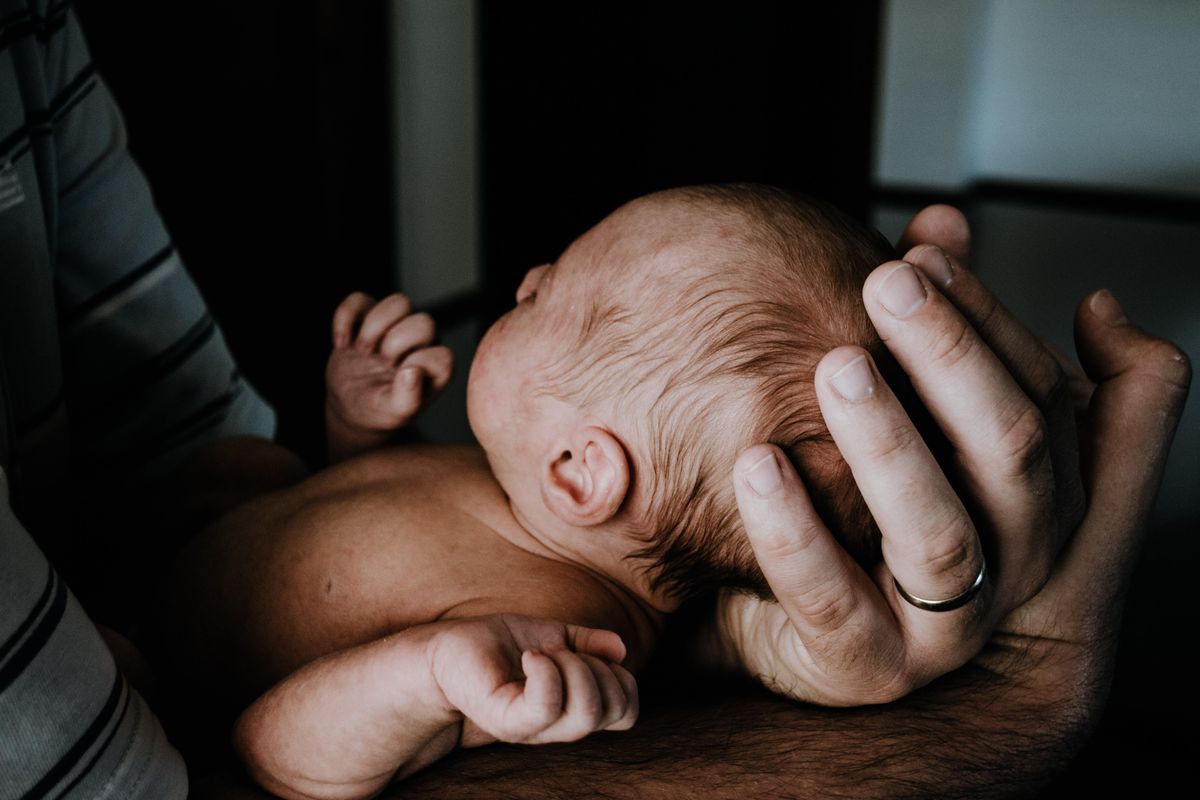 After a little over three months of pregnancy, Ashley Agnitch got the heartbreaking news no parent ever wants to receive. Her daughter, Greta Lynn, had a genetic abnormality and was not expected to survive pregnancy.
Searching for solace, Agnitch discovered an innovative resource called the Cuddle Cot, a cooling bassinet that keeps a baby's body from deteriorating—without making it too cold—for days. During the most difficult event in a parent's life, they get a precious gift: time.
Time to touch. Time to take photos. Time to hold a baptism. Time to introduce the family. Time to say goodbye.
---
The Cuddle Cot had been unavailable to Agnitch, which was yet another tragedy. But against all odds, Greta had been born and gave her mother "five beautiful hours of life." However, as Agnitch became a labor and delivery nurse, she could see an overwhelming need for this kind of bereavement support in other families experiencing the loss of a child. And how difficult it was to get.
"I wanted to give local families precious time to bond with their babies," Agnitch told news sources. So she started a fundraiser to purchase multiple Cuddle Cots, making the resource available to families at two birthing centers on California's Central Coast.
Agnitch writes on the fundraiser's website, "I started this fundraising campaign to bring Cuddle Cots to local hospitals. I am beyond grateful to share that through generous donations we have been able to provide a Cuddle Cot to both Marian Regional Medical Center and French Hospital. My goal is to continue to provide high volume hospitals with Cuddle Cots. Through this campaign we have also identified a need for digital cameras and photo printers for the birthing units. We cherish our photos with Greta and it is one way we can share her life with our young kids. We would like to provide photos for families that are unable to have a professional photographer at their delivery or during their stay. Beyond your financial contribution you will be giving the gift of time for bereaved families to preserve a lasting memory with their child before saying their final goodbyes."
So far, Agnitch has raised over $12,000.
Without this type of resource, babies are often immediately placed in the hospital's morgue, giving parents little time to grieve. Hopes and dreams are snatched away, both figuratively and literally. According to The New York Times, only 400 to 500 hospitals in the country have Cuddle Cots available, mostly donated. Considering that one in four pregnancies end with child loss, there is no doubt that there is a need for more cots. Agnitch, and others like her, are helping parents create memories and say their goodbyes.
Nothing can ever truly take away the heartbreak of losing a child. But stories like this are a gentle reminder that, through innovation and compassion, support during a difficult time is out there. Even in our deepest pain, the opportunity to create beautiful, lasting memories is available to us. And that is something worth cherishing.