More
How will we feed nine billion people by 2050? Your idea could be the answer.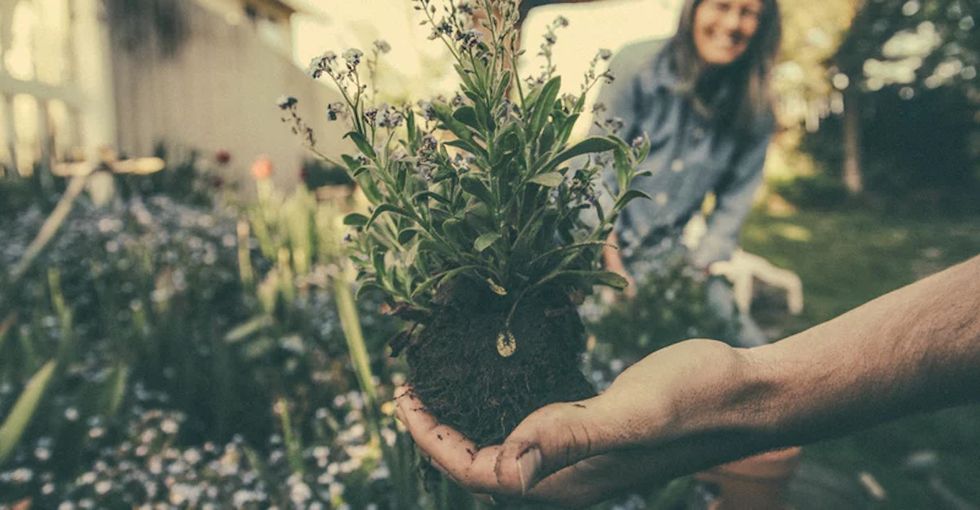 True
General Mills Feeding Better Futures
Think about the last time you were truly hungry.
It was uncomfortable, maybe even painful. It made focusing difficult. You were tired. The day dragged on. By the time you were finally fed, it must have felt like you were running on fumes.
Now imagine that level of hunger was what you dealt with every day of your life.
---
It might seem unfathomable, but that's the reality for 40 million Americans, according to Feeding America, which comes out to approximately 1 out of every 6 people. It's a problem that's growing as quickly as the global population. One of humanity's biggest concerns should be how to make sure that all of us are well-fed.
Thankfully, companies like General Mills are making a concerted effort to help end hunger — but they need help from young innovators.
[rebelmouse-image 19397830 dam="1" original_size="750x500" caption="Photo by Rainier Ridao on Unsplash." expand=1]Photo by Rainier Ridao on Unsplash.
While you may recognize General Mills from the cereal aisle, the company is much more than breakfast (and lunch and dinner). Throughout its history, General Mills has made great strides in making food accessible to as many people as possible by combatting food waste and promoting sustainable agriculture.
In recent years, the company has partnered with MealConnect to recover and distribute 575 million pounds of food to over 90 food banks. They've also supported more than 4,200 organizations that work to provide hunger relief to people all around the globe. In 2017, the company donated enough food to provide 30 million meals to families and children who struggle with food insecurity.
But more needs to be done. To end the global hunger crisis, food production must increase by up to 70 percent in the next 30 years.  And General Mills can't accomplish that on their own.
So in 2018, they introduced the Feeding Better Futures Scholars Program which facilitates youth-led endeavors that are developing solutions to the global hunger crisis.
[rebelmouse-image 19397831 dam="1" original_size="750x500" caption="Photo by Devin Avery on Unsplash." expand=1]Photo by Devin Avery on Unsplash.
The contest-based program relies on the kindness, passion, empathy and ingenuity of today's youth to affect major change in the way we consume. The finalists work with General Mills to turn important ideas into initiatives that can be implemented on a grand scale.
Previous finalists include Jack Griffin, who created an app that connects families with local food pantries; Kate Indreland, whose work on new processes for soil enrichment is improving food quality, and Braeden Mannering, who has empowered low-income populations by providing clean food and water through brown bag donations and has galvanized over 3,000 volunteers across America to help him in his mission. And these are just a handful of the inspiring young people General Mills has recognized for their efforts in the fight to stop world hunger.
Now it's your turn. In 2019, General Mills is looking for a new crop of leaders who want to make the world a better, safer and healthier place for everyone.
[rebelmouse-image 19397832 dam="1" original_size="750x500" caption="Photo by Yingchou Han on Unsplash." expand=1]Photo by Yingchou Han on Unsplash.
Do you have an idea for reducing food waste, improving sustainable agriculture, or ending hunger? If you're between the ages of 13 and 21 and live in North America, you can turn those ideas into real-life solutions. One grand prize winner will be awarded $50,000, a mentorship with industry leaders to turn their idea into a true-life innovation, and the opportunity to present their work at the Aspen Ideas Festival.  Two more finalists will receive $10,000 to help them jumpstart their solutions.  
To enter, make your ideas visual. Submit a short video or photo, as well as a project summary with details about yourself, your in-action solution to hunger, food waste or sustainable agriculture, and how the prize money will help you realize it.
Once you've got all that, but sure to submit your packet before February 26th, 2019. The entries will be judged on innovation, applicability, impact and creativity. General Mills leadership will vote and announce the finalists on April 29th, then the public will have a say in which ideas are chosen.  The grand prize winner will be announced in May.
You have the power to create a better future. Global access to good food is a vital step in that direction. How can you help make that a reality?
To learn more about the Feeding Better Futures program, check out this video.